Happy St. Valentine's Day, friends and colleagues! I hope this day finds you either 1) curled up with a book that you love OR 2) doing work that you love, with people you love, for people that you care about. And if at the end of that day, you get to go home to share a meal with someone special, or just treat yourself to dinner out and order dessert first, even better.

February 14th has become a decidedly gift-giving holiday, and each year we remark at the store on the increasing number of purchases that parents and grandparents make for their children on this occasion. My own childhood memories of Valentine's Day include my parents exchanging cards, flowers carried home for my mother (or delivered, if Dad was traveling that week) and a heart-shaped box of chocolates for me (oh, the studiousness that I demonstrated in deciphering the key inside the lid of the box, to find all the strawberry creams first!). When we eventually returned to the United States after a series of overseas job postings for my father, I was in middle school, so I missed all the elementary school classroom exchanges of cards deposited in decorated shoeboxes perched expectantly on desks. Years later, when our four kids were younger, they participated in glorious, cupcake-and-sprinkles-filled classroom parties, usually coordinated by "room moms," which included distribution of those punched-out cartoon character valentines, with candy taped to each Spider-Man or Scooby Doo or Barbie card. I remember long conversations with each of the girls, trying to determine if "your friend, Matt" meant that he really LIKED LIKED them, or just "liked" them, or if, horror of horrors, his mom just made him write that on every girl's card. (Our son just ate the candy and kept his own counsel.)
Classroom parties are now "sweets free" in our school district, and card exchanges have been replaced by "Week of Kindness" activities or perhaps a Valentine story accompanying afternoon snack. Parents, however, seem to have picked up the slack in the great "I LOVE YOU" celebration. We began ringing up Valentine books as soon as we put up the display, which was right after New Year's. The heart-covered wrapping paper appeared on the counter as soon as we put the Christmas styles away, and red, white, and pink plush were inspected by both six-year-olds (mostly girls) and 16-year-olds (mostly boys.)
Our bestsellers this year are a nice mix of more traditional holiday themed titles with some frontlist that seemed especially appropriate to the larger conversation of our community and our country. As I review this first two weeks of February, here's our top five: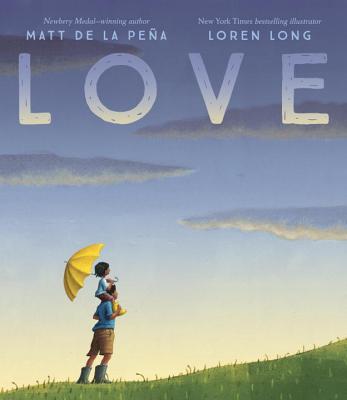 Leading our shop's sales list (and yours, too, I expect)  is Matt de la Peña and Loren Long's Love, reminding us that all of us carry love with us everywhere, in our history and toward our futures. Like valens, the root of Valentine, we are all strong, worthy, and powerful, and made more so by the love we receive and share.
"Stars shine long after they've flamed out… and the shine they shine with is love." This is a title which will reappear on the front display for many holidays.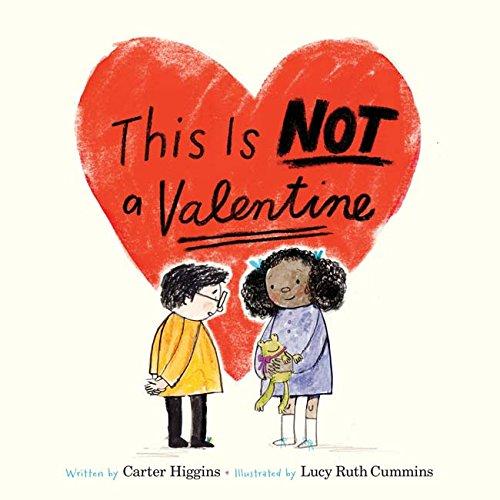 I especially love the tone of the reluctant This is NOT a Valentine (Chronicle) by Carter Higgins, with perfect grade school representations in the illustrations by Lucy Ruth Cummins. Listing all the ways that his gifts and notes are NOT Valentines to his friend, the young characters demonstrate that "sugared hearts and suckers can give you cavities and bellyaches" but that "I don't only like you today. I like you tomorrow and next Tuesday and last week, too."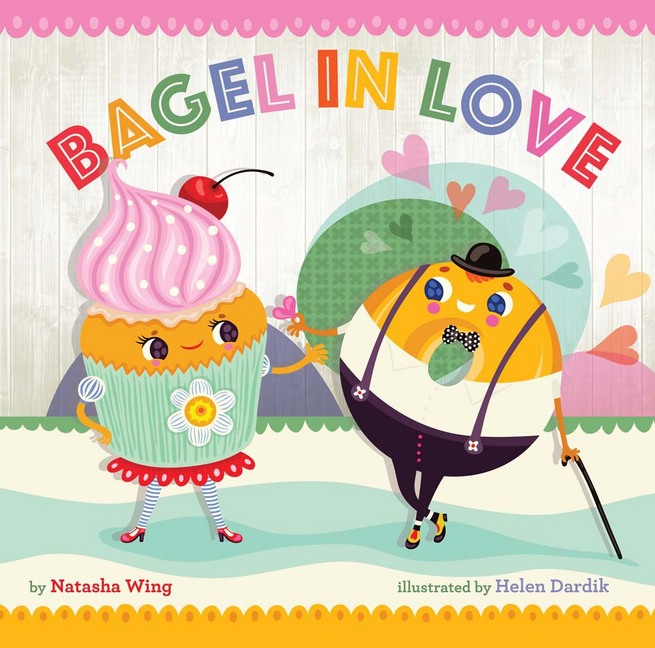 Those of us who measure our affection in carb count will totally relate to Natasha Wing's Bagel In Love (Sterling) with it's adorably dapper Bagel, searching for a perfect dance partner to enter a competition, as he tapdances his way into the frosting-filled heart of a cupcake. The pair twirl their way to a grand prize, and Helen Dardik's delightful long-lashed cupcake (with glitter sprinkles) is oh so sweet. Puns are as plentiful as calories in this story, and our Valentine story time crowd delighted in counting pastries on each page. ("Look!" said one young guest. "It's a macarooni!" (Or macaron – our French gastronomie isn't that accurate, either.)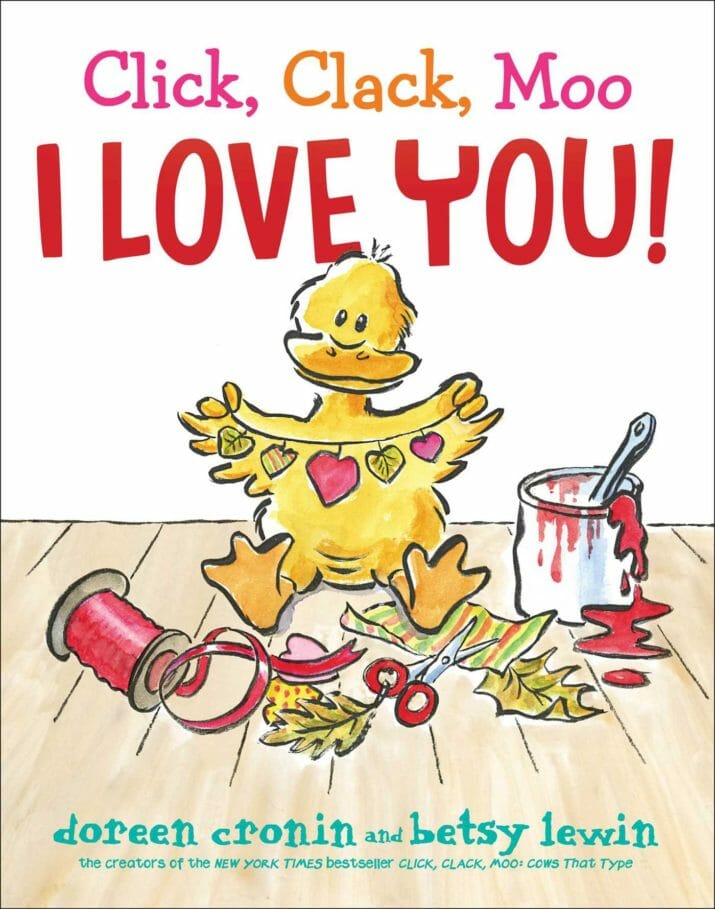 Staff and customer favorites Doreen Cronin and Betsy Lewin bring us back to the farm with Click Clack Moo, I Love You! (Atheneum) but use her familiar barnyard friends to deliver a message of inclusion and friendship. Whether young readers live just steps from the barnyard or keep chickens in their urban backyard, the alarm raised by a fox's appearance is a great metaphor for the common assumption of outsiders creating a threat to be feared. While the setting of this story is a Valentine dance, the book itself is more about the true spirit of the holiday than the date of the party.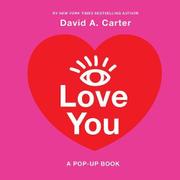 David A. Carter's I Love You (Abrams) is the Valentine gift I sent to each of my own children this year, as well as the one that my spouse will find next to his plate at dinner this year. (Shhhhh….. he's not seen this yet.) A good pop-up book is a marvel of paper engineering and three-dimensional art, and when something this visually lovely is combined with sentences like "you are a burst of joy…. and [eye] love you," it's a treasure to be placed in the bookshelf to be taken down and admired again and again.

I wish you all the chocolate, flowers and sweet love notes that you desire this Valentine's Day, but better still, everything good to read.