Dear Nick,
You don't mind if I call you by your first name, do you? Technically, you're my supervisor this time of year, and I certainly don't want to start rumors about an inappropriate work relationship, but then again, we've been working together for a lot of holidays now, so I think that some familiarity is allowed. You may not remember this, but years ago, before I managed the 4 Kids outpost of your production/distribution empire, I actually sent you personal letters every year. (I'm not sure that I ever sent a thank you note for the year that you came through with BOTH a Teary Deary doll AND a Thumbelina. That was epic.)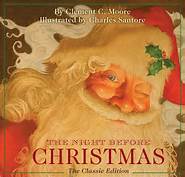 Things are crazy busy here at the Zionsville branch, and I know that you're in final preparations for shipping, distribution and delivery, so I'll just take a minute. I have a short list of requests this year, which I hope you can consider for next year's corporate marketing and operations plan. Obviously, I'm happy to help implement any of these programs if you need additional staffing, and look forward to participating in the planning process after your well deserved vacation the week of Dec. 26th.

In 2018, could we consider:
A brief hold on publisher/distributor mergers and changes, just until we get our POS system caught up and the 2017 invoices paid? It's getting difficult to tell the teams and players without a program in this game, and we think that the reindeer might be using all those "please change our remittance address to the following PO Box" letters as bedding in the barn.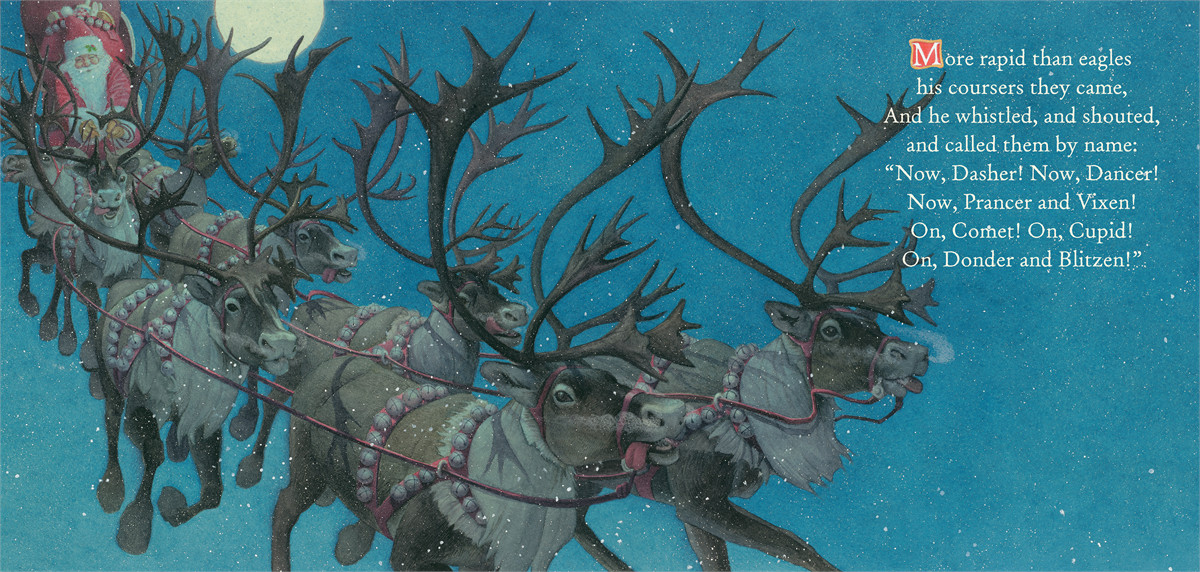 Perhaps you could direct the elves in R&D to increase their efforts on the "Magic Return Machine" Project? We want something like a giant vacuum cleaner that sucks slow turning titles right off the shelves, sorts them by publisher, boxes them, and prints labels. If it could operate at night without bookseller supervision, that would be ideal. Perhaps the same team could work on that "Magic Snow Packing Material" that we discussed on the last corporate retreat, so that we could downsize the amount of product damage next year. The Island of Misfit Toys is complaining about a lack of shelf space again.


This next item is a little delicate. We are all aware of Mrs. Claus' fondness for celebrities, and her frequent trips stateside for premieres and award shows. (That red fur-trimmed Diane Von Furstenberg gown was gorgeous, by the way.) However, perhaps we could limit the number of celebrity titles to perhaps eight per season… sort of a reindeer games of publishing? Think of the marketing jingle that could be pushed into mid-list stockings and author tours!
Several of the more senior elves are getting a bit weary of the constant texts during December, requesting their magical memory powers to recall "just which book was covered in blue in 1986-89 with a polar bear on the cover, placed in a frontlist display. Wait, maybe the book was green." At their last union meeting, it was suggested that a database be developed for this knowledge, with instant access for all booksellers and frontline staff, so that the elves could take a break. Tentatively called "Snickergoogle," this database would provide titles in the wink of an eye or a tug of the beard.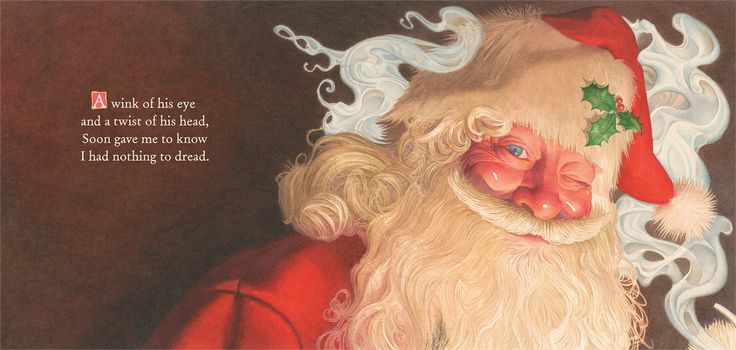 Finally, this last item is a bit out of the sack, but we're "big sleigh" kind of thinkers here in the Heartland. We are hoping for a Screen Free Season next year. The kind of holiday that focuses less on downloads and more on doing, more on kindness and less on Kindles, more about reading and playing together and less about sharing videos and screenshots. If we start right now, we can make the season bright without pixels. We believe, Santa. We do.

Blogger's note: I  borrowed the beautiful Charles Santore illustrations in this post from The Night Before Christmas  (9781604334388)  by Clement Clarke Moore, in the version published by Applesauce Press in 2013.