We've had varying levels of success with Santa at the shop over the years. Early on, we hired a Santa from a local talent service, and prepaid a sackful of money for a professional red-suited Claus, who appeared 5 minutes late, complained about the full parking lot (it's CHRISTMAS, for heaven's sake! drive around back, already) and wanted breaks every 45 minutes regardless of the length of the line of children waiting. It was not magical, but the pictures were good, and we had a big crowd. We replenished our bucket with miniature candy canes, totaled our sales for the day, and resolved to do it differently the next year.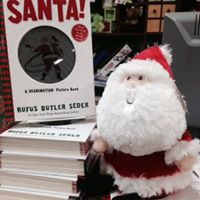 Then we began the "somebody's Grandpa loves to be Claus" phase of our shop holiday history. There were a succession of volunteers, some bearded, some full bellied, some with basso profondo "ho ho ho's" and some a little more… well… falsetto. We paid for background checks, purchased a big winged armchair, and set up an account at the local costume rental company, as no two St. Nicks wore the same suit size. They were all fine, and we appreciated their efforts, but no one was special enough to book as our permanent jolly elf. We continued to hire a professional photographer during those years, and it's a Christmas miracle what good lighting can do for boot covers and adding a twinkle to Santa's eyes, no matter how bifocal-ed or bloodshot.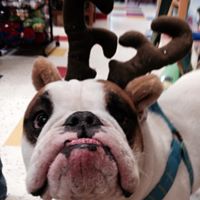 Several years later, we decided to skip the Santa, and substitute a visit by some live reindeer. A friend was managing the animals' appearance in a local Christmas parade, and offered to stop by the shop afterwards for an "up-close and personal reindeer experience" for families on our front sidewalk. How charming! How easy! ….How MUCH reindeer poop!  Who knew?  And on the subject of "who knew?," who could have predicted that on that EXACT Saturday afternoon, our shopping center landlord would be bringing some businessmen to tour — visitors from abroad representing a financial holding group interested in purchasing the property? And that they would be wearing suits and expensive shoes? And that they would walk RIGHT THROUGH the impromptu animal petting zoo, slipping and sliding just a bit? If a horrified look and raised eyebrows from a property manager could put a shopkeeper on the "naughty list," consider me a permanent member.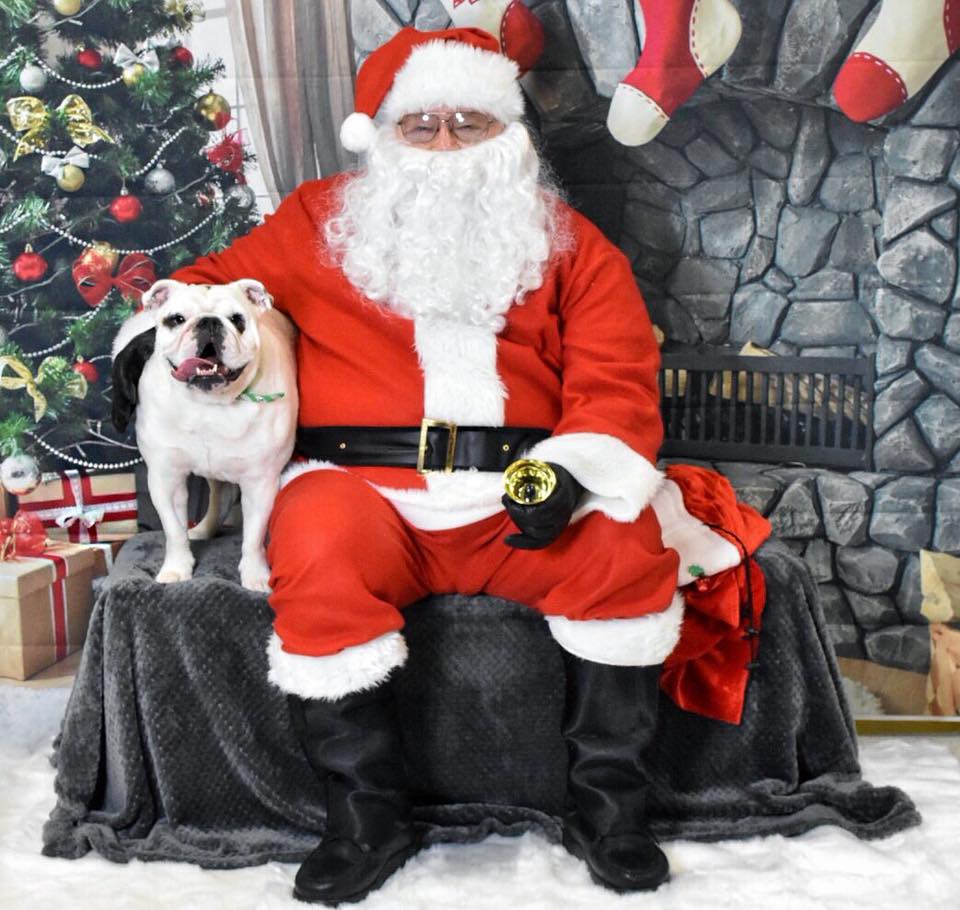 When we moved 4 Kids Books to our current location, we had a lot more space, and a party/event room to work with. In my ambition to maximize profitability and total overestimation of my energy level and tentative grasp on sanity during December, we filled our extra space on every holiday weekend with birthday parties, author visits, class holiday parties and let's-make-an-ornament events, all adding to the weekend bustle of the business, but leaving no room for the jolly old elf. When I finally realized that we REALLY NEEDED THAT SPACE to wrap, and that long lines of kids and parents waiting to visit Santa were blocking the register and preventing actual shoppers from buying things… well, it was easier to let folks visit Santa at the village downtown celebration.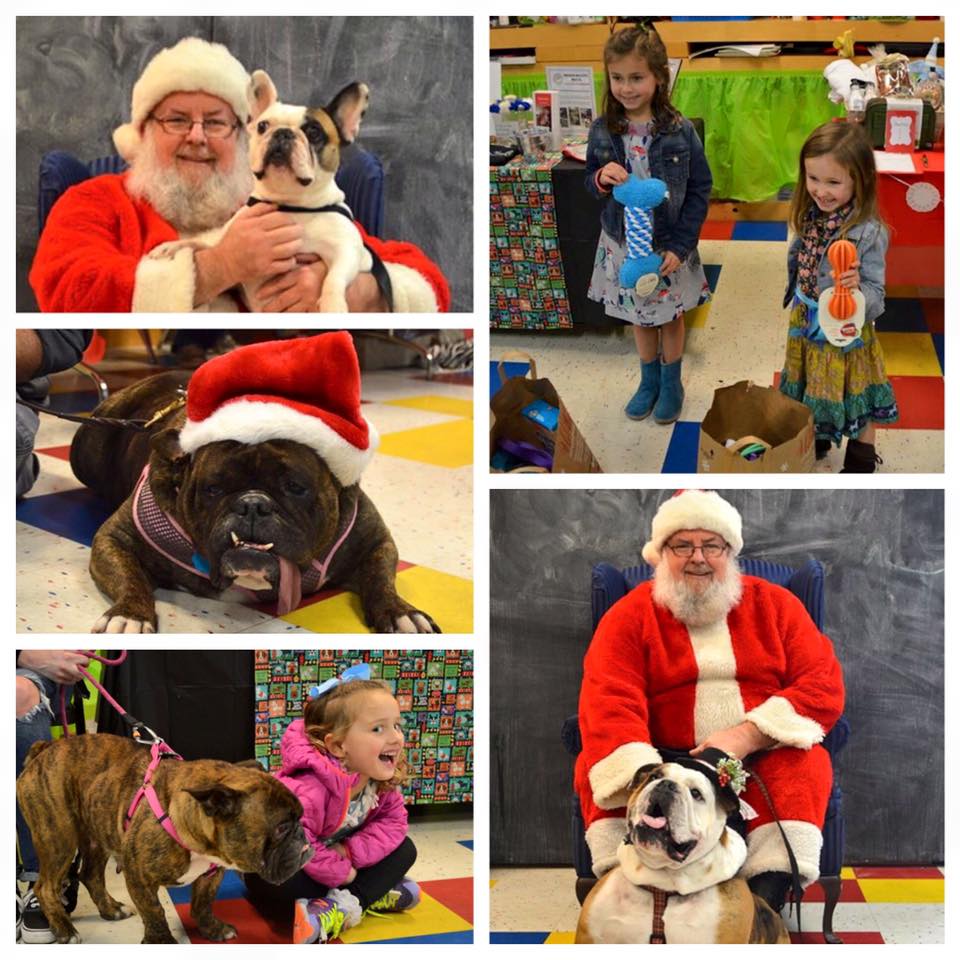 Several years ago, a local animal rescue group asked if they could host a holiday event with us, bringing their foster dogs to meet potential adopters, and offer a few things for sale to raise money for rescue vet bills. Puppies in the shop? At Christmas? Well, of course! We set aside a Sunday afternoon, picked up some new mops and extra bleach, and rearranged the staff schedule to switch around shifts for those with allergies. On the day before the event, the volunteer coordinator texted me asking if we had "a big enough chair for Santa" and I realized that we were back in the elf business. I rescued the old armchair from the garage and hoped for the best.

This, my friends, is how our "Santa Paws Is Coming To Town" has become our merry little song. For the last four or five years, we've hosted a number of animal rescue groups at the holidays. The volunteers show up with their own Santa, a few dogs, and a lot of goodwill. Our own customers are invited to the event, and many ask each year "when will the doggies visit?" but the groups also publicize the events to their own volunteer base and all those who follow the rescues on social media. Many people visit us for the first time because of these events, either to meet a potential new four-legged family member, or just to support animal rescue, or because they love a particular breed. The events are short — two hours at most — and they bring their own Santa. This last weekend, we hosted our friends from Indiana Bulldog Rescue, and we set some new records in the shop: for Sunday sales, for adorable dogs, and for the amount of drool mopped from our party room floor. And Santa was perfect. At least, I think he was. I was too busy petting dogs to notice.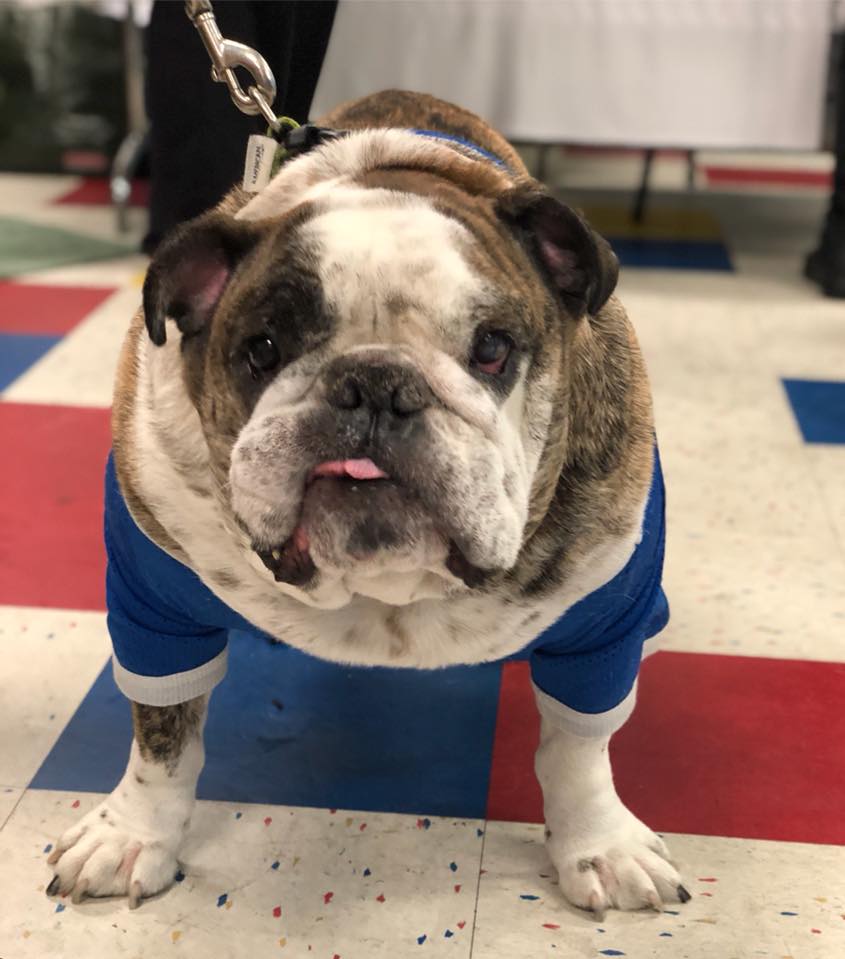 Note: all the dogs pictured in this post are current or former fosters of Indiana Bulldog Rescue, a 501c3 nonprofit dedicated to rescuing bulldogs in Indiana, and neighboring parts of Ohio, Kentucky, Illinois and Michigan. You can learn about them at www.indianabulldogrescue.com.