I found the most amazing book in the PGW display at my fall regional show (I'm a member of the House of Heartland; we wear TWO scarves, because it's cold in the Midwest) and it's been sitting behind our counter at the shop for the last few weeks, passed between staff members, consulted and wagered upon like a Magic 8 Ball of books. It's called The Story Cure, An A-Z of Books to Keep Kids Happy, Healthy and Wise by Ella Berthoud and Susan Elderkin, published in 2016 in the U.K. by Canongate, and distributed by our PGW friends stateside last month. It's the second book by these bibliotherapists-turned-authors, following their adult-themed The Novel Cure (Canongate, 2013) and it is a simply charming collection of bookish recommendations for all nature of childhood maladies, from "tummy aches to teenage mood swings", for the times "when a book is the best medicine of all."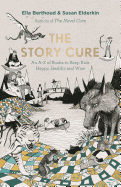 I brought a copy back from the trade show, and spent a pleasant few hours in the airport pursuing the chapters, arranged alphabetically by childhood challenge, from "about, what's it all?" and other existential questions to "cows, fear of", to "sharing, not wanting to" and "zits" – which doesn't really need a subtitle, does it?  The language is delightfully British:  "U" is for "umbrage, taking", and my favorite entry under the letter "S": "smelly friend, having a."  While some of the issues are sweet, and more suited to board books and bedtime readalouds, others are sobering and all-too-real to those of us in the frontlist frontlines of bookselling: like "suicide, thoughts of", and "cyberbullying, being". It is humbling, indeed, to think of ourselves as gatekeepers to the wisdom contained in our children's bookshelves, and the opportunity we have to gently prescribe a title to help navigate the challenging process of growing up. Children need characters and situations they can relate to on the pages of a story in order to even articulate the problem at hand, and adults need the examples of these tales to put words and explanations to the feelings of the their children. Even more powerful than movies or television-turned-video-turned-cartoon-turned-product, books silently stand by kids in their memories and imaginations like invisible bodyguards, ready to provide protection in any frightening moment.
Of course, once my staff pursued the authors' choices for recommended reading for each of the maladies described, we began a game of "Bookseller Jeopardy," otherwise called "Stump the Staffer" as we called out issues listed in the book, and compared our own on-the-spot title suggestions with those of the authors. The entry for "Fussy Eaters," for example, lists two older chapter books: Five on a Treasure Island, by Enid Blyton (Hodder, but sadly out-of-print)  and The Kin by Peter Dickinson (Open Road Media, 2015) as well as a very accessible (and more current) list of TEN picture books, from the beloved (but tough love title) Bread and Jam for Frances by Russell Hoban (HarperCollins) and Little Pea by Amy Krouse Rosenthal (Chronicle), but completely omits my go-to titles of The Seven Silly Eaters by Mary Ann Hoberman (Houghton Mifflin) and Rosemary Well's Yoko (Hyperion), which convinced even my picky tribe to try sushi. Ahh, such is the richness of kid lit, in which there are so many options for so many issues.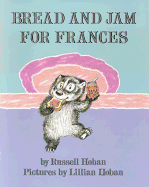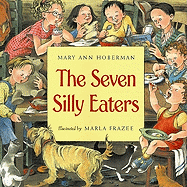 We have a shelf of these types of bibiotherapy booster books behind the counter, ostensibly to aid a struggling staff member in assisting a handwringing parent, or to help us flesh out our backlist orders as we prepare for different seasons of the school year. Have you noticed, as we do, that we sell more books about cliques and feeling left out of friend groups in the early months of the year, right after the Christmas holiday break? Or that requests for titles about night terrors and bad dreams and sleep issues increase during flu season (probably tied to fevers, which make for troubled sleep)? Jim Trelease's classic Read-Aloud Handbook (Penguin), Anita Silvey's 100 Best Books for Children (Houghton Mifflin) and Esme Raji Codell's How to Get Your Child to Love Reading (Algonquin) perch alongside the lists from Waldorf, the American Psychological Association, and all of the amazing resources from the crew at We Need Diverse Books.
In those precious afternoon hours, when the toddlers are napping and the big kids are not yet on the school bus headed home, when the afternoon is slow and rainy, or when the parent is teary and in search of reassurance, all of these guides get pulled out and scattered on the benches around the store, as suggested titles are pulled from shelves and stacked like so many winter sweaters to ward off the chill of "death, fear of" or "thank you letter, having to write a" or "different, feeling". It's a bit like a country pharmacy in which the patient (or their family member) gets to swallow just one dose of a medicine, to see "if this might work" before it's purchased. Sometimes, just the exercise of seeing a stack of books, all dealing with the same childhood issue, whether it be moving houses or losing a family pet, can be therapeutic to an adult who feels all alone in the wilds of parenting. Perhaps one of those titles will be tucked into the bag with a store calendar and a flyer about an author visit, or perhaps the visit will end in a hug and the latest Wimpy Kid title (not to say that Jeff Kinney isn't good for navigating nerdiness – he's great) but either exercise is evidence of the truest thing about our work: books make everything better.