Our store always seems to overflow with boxes this time of year, but one day out from our new job as bookselling partners for the Texas Book Festival, the piles of boxes have merged throughout our office space to form a perilous maze-like obstacle course designed to catch bookseller toes and knees around every corner.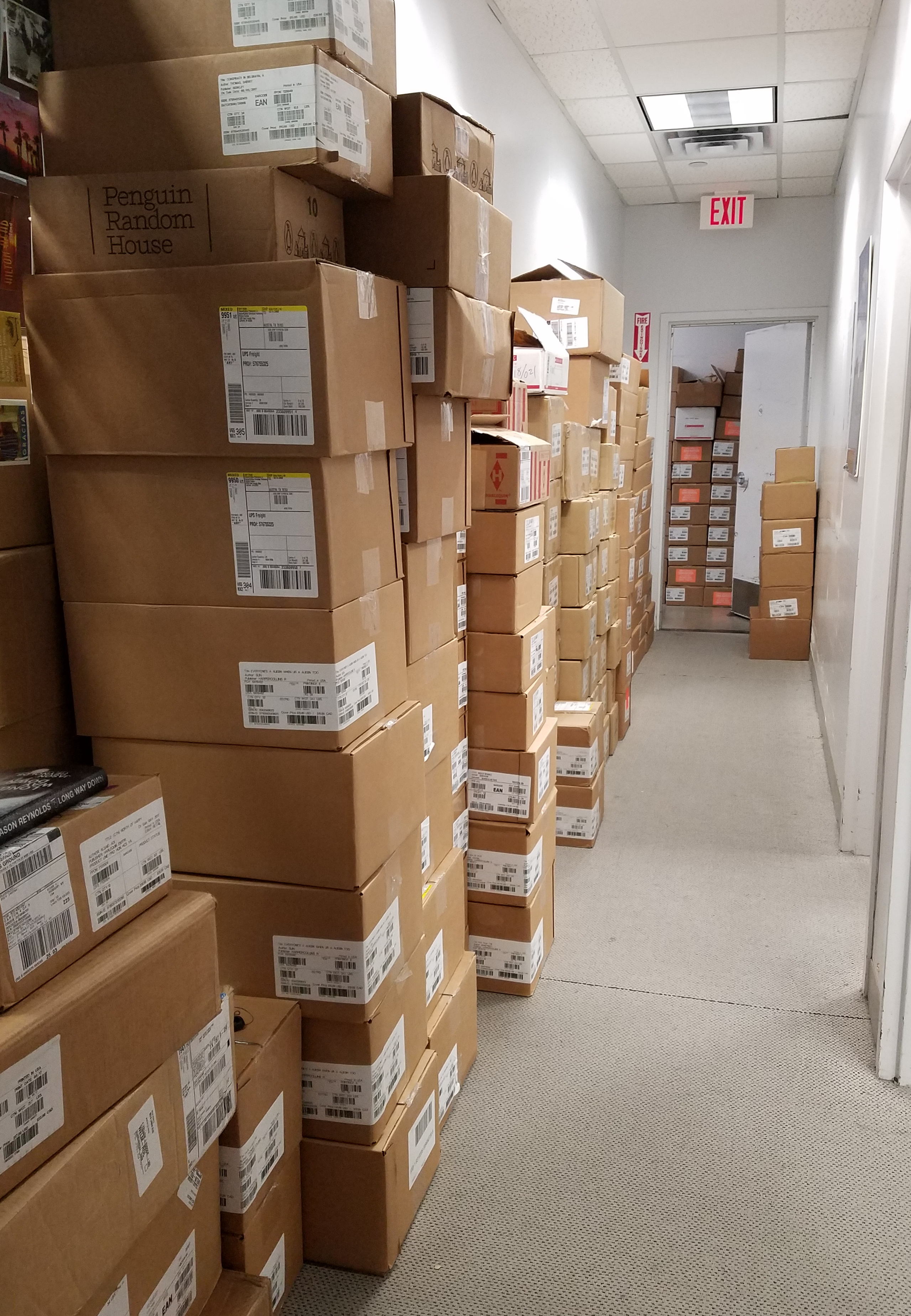 This is a challenge any bookstore faces when prepping and running multiple, simultaneous large conferences and offsites and festivals out in the community, because bookstores aren't generally known for our expansive storage space. Store design typically maximizes selling and display space, and although at our store we're lucky enough to have an entire floor of dedicated office, storage, and receiving space, it gets tight pretty quickly at the time of year. Luckily our bookfair inventory has recently been moved out of the way into a new warehouse, and the bulk of the festival books will actually be delivered via 16-wheeler straight to the tent. Otherwise, the building might actually burst at the seams. 
In spite of the box build-up (or maybe in part because of it), the air of anticipation and activity in the store is infectious. We've all spent time at the Texas Book Festival, of course, but we've never been a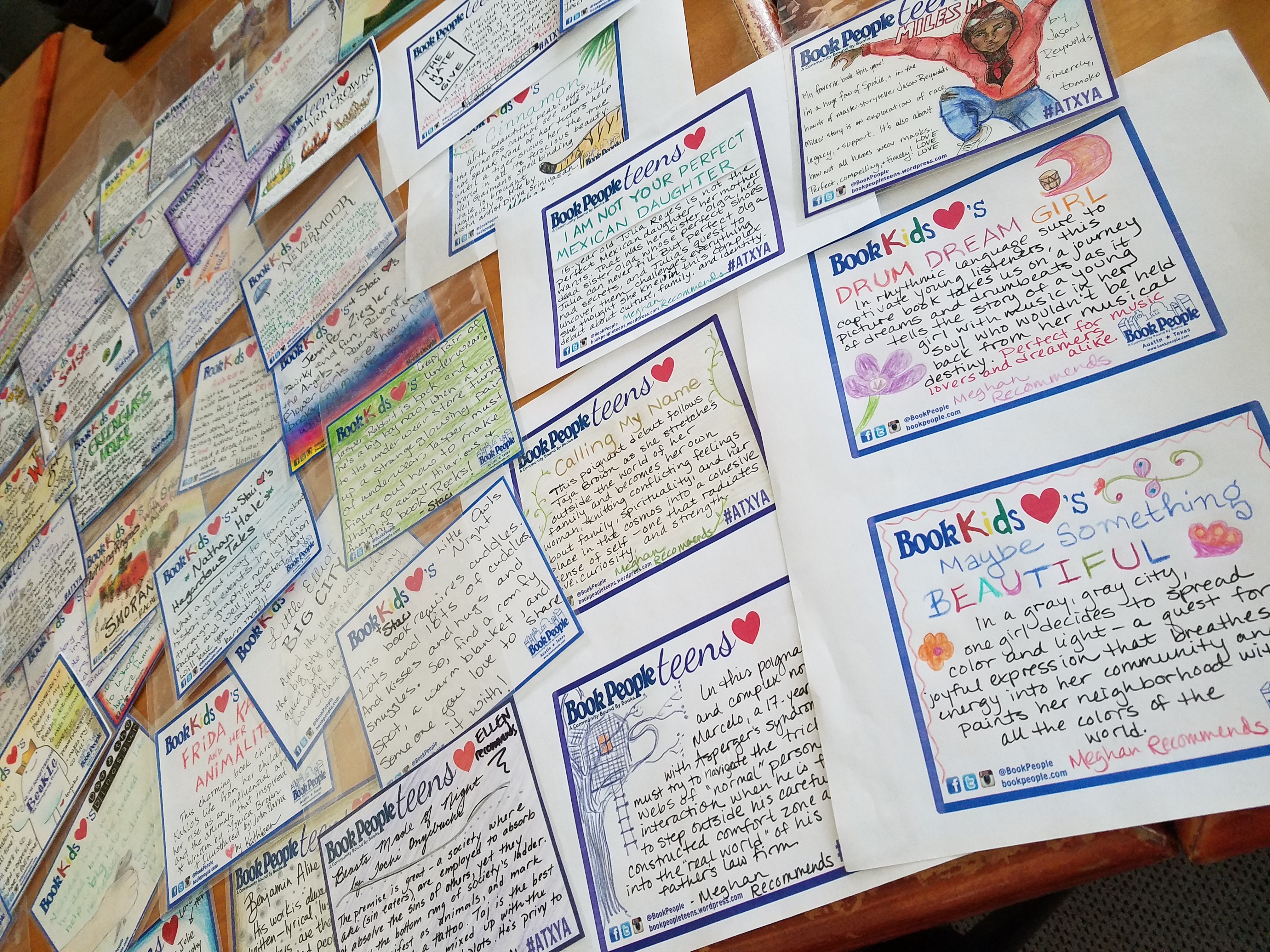 part of the festival events in this way, and it's exciting! We have an all-hands-on-deck situation, and everyone is pitching in this weekend—whether at one of the many offsite event locations or at the main sales tents, or in running our actual store which, of course, will still be open. And when I say everyone is pitching in, I mean ex-employees, sales reps, on-call staffers, everyone. BookPeople's Teen Press Corps will also be running a trivia event in the YA tent on Saturday for the first time ever in between author interviews, which they are sooooo thrilled about. Everyone on the team has a part to play, and it really feels like a community-building experience for us all.
Of course we haven't done the event yet, so this is just my take on it in advance. But I'm eager to see it all in action. Today the kids team took an hour to work on our staff recommendations for the kids' and YA sales tables, and we had a lot of fun. After all, running the tent gives us the chance to make things our own and add our voice to the mix, and that's what indie booksellers do best.
If you're going to be in Austin, come by and say hi. I'll be in the Children's Sales Tent all weekend!