This week I thought I'd take a look at some favorites from this year's crop of interactive books for babies and preschoolers. First up, It's the Troll: Lift-The-Flap Book by Sally Grindley (Hachette, Nov.). This follow-up to Shhh! is based on The Three Billy Goats Gruff. Lift the flaps and peep through the holes as the goats try to get over the bridge to the fields of fresh green grass. This tale combines physical manipulation of the book's elements with reader participation reminiscent of the Pigeon books by Mo Willems for a truly interactive experience.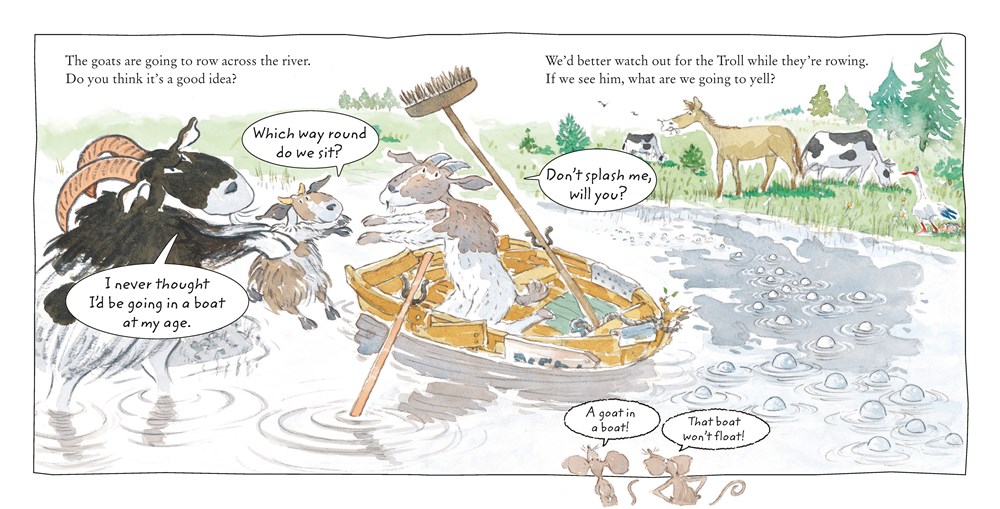 Tacos!: An Interactive Recipe Book by Lotta Nieminen (Phaidon, Oct.) features simple recipes presented with pull tabs, sliders, wheels, and pop-out pieces to let little ones practice the steps in making the meal inside the book. Pancakes! and Pizza! are earlier entries in this fun (and yummy) series.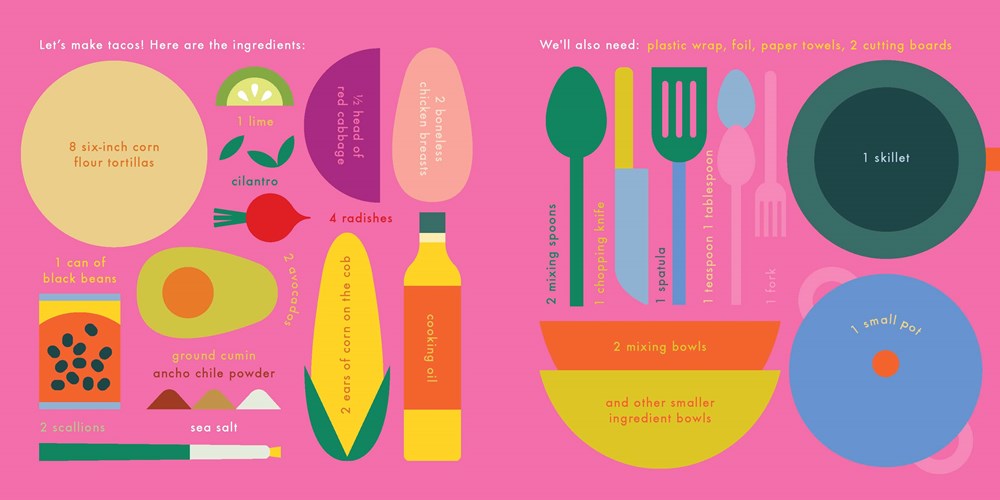 I Saw Anaconda (Nosy Crow, Aug.) written by beloved British author Jane Clarke and illustrated by Emma Dodd is a delightful rhyming cumulative tale punctuated with lift-the-flaps and pop-ups. One little boy watches as all sorts of animals are swallowed up by a very hungry anaconda. But if that anaconda swallows a boy, an alligator, a stork, a piranha, a frog, a skink, and a tick, the question is… will she be sick? (Spoiler alert—yes!)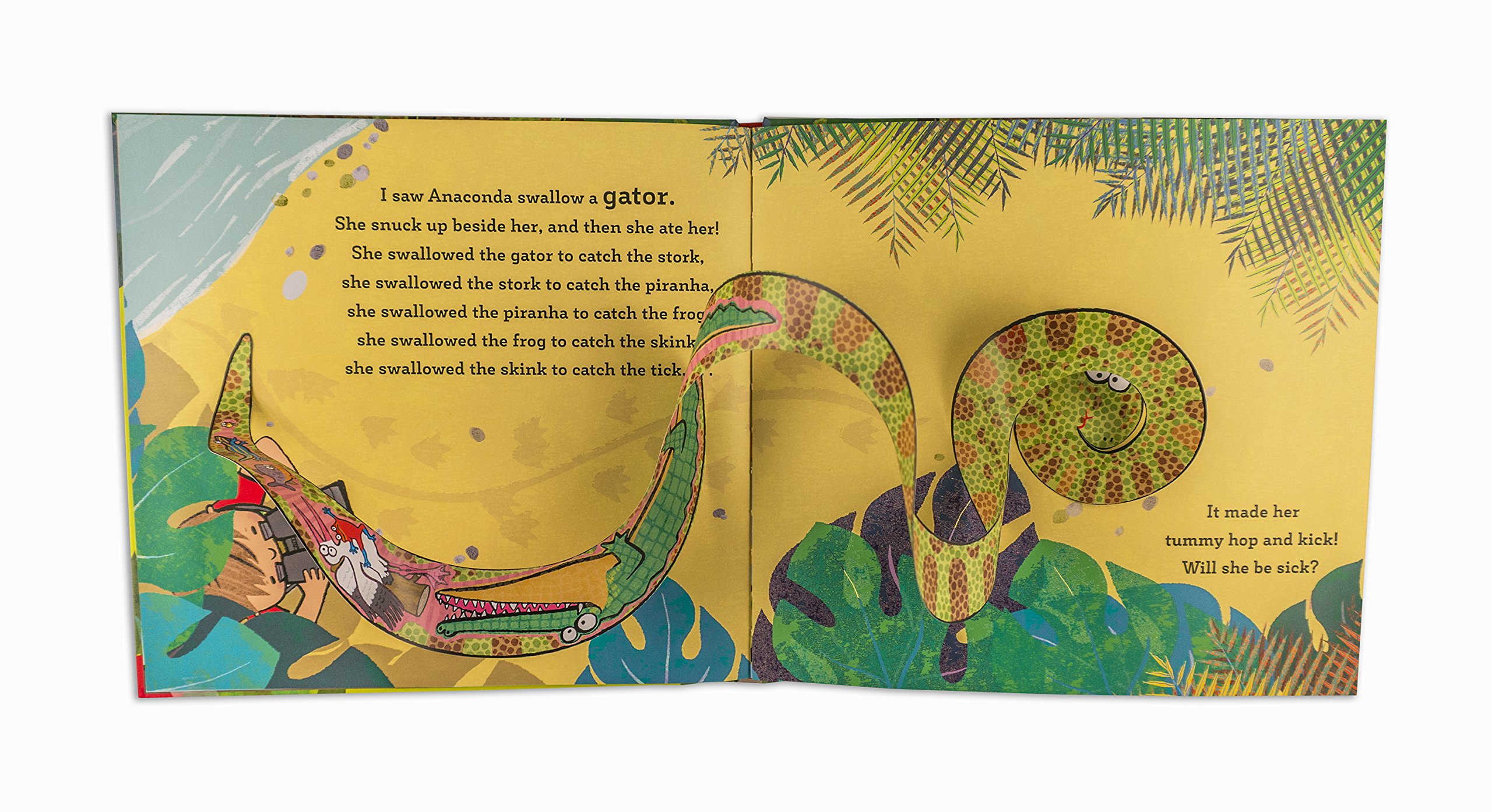 I'll round out my round up with another offering from Nosy Crow. The Felt Flaps board book series illustrated by Ingela Arrhenius launched earlier this year with Where's the Ladybug? and Where's the Giraffe? in March, followed by entries featuring a hen and an owl in October. In March 2018 a dog and a zebra join the series. These brightly colored board books feature an animal hiding on every spread behind a felt flap, and each book has a mirror on the final page, a proven baby pleaser. Combining the fun of flaps with a soft tactile felt is a plus for babies, and parents (and booksellers) like that the felt flaps are less easily damaged than paper flaps.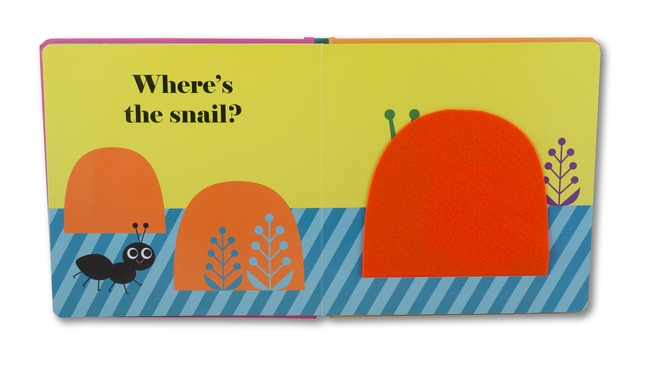 Do you have favorite books to keep little fingers busy? Please share recommendations in the comments!