Mice (and a few rats) have played outsized roles in the world of children's literature over the years. From Stuart Little to Angelina Ballerina to Martin the Warrior, these small heroes and heroines have earned a special place in readers' hearts. But what is it about these resourceful little rodents that draws us in? This month an exhibit in BookPeople's cafe by Tomoko Bason, our Art Director, explores that very question. Here's a look at Tomoko's series, in her own words.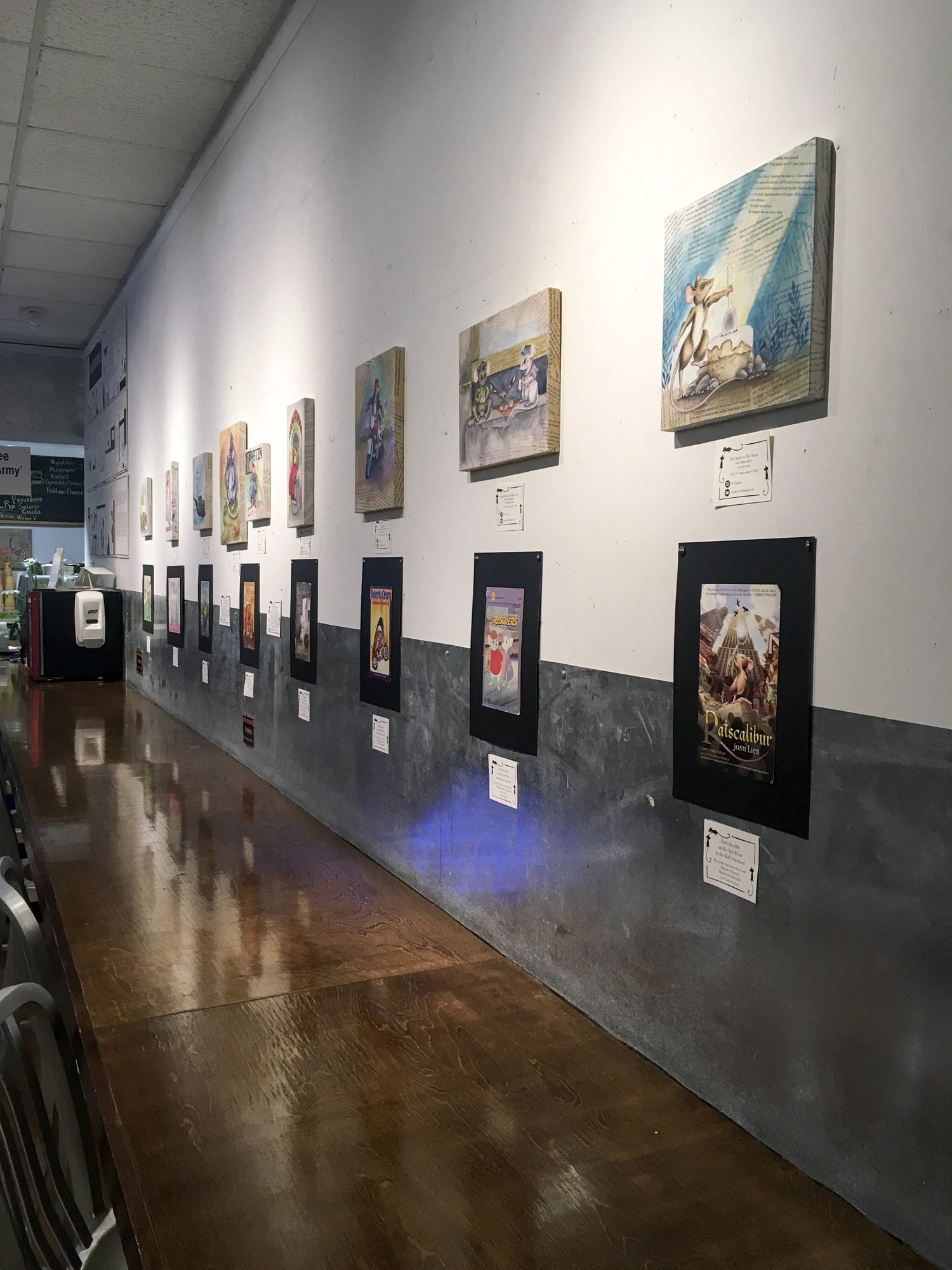 LITERARY MICE By Tomoko Bason
The series "Literary Mice" is based on my love of books about mice (rodents in general, really), from my childhood to now. For every illustration on the wall, I also have a recommendation for another title I've read and loved.

As a kid I was drawn to stories with mice not only because they're cute (because I do find them ridiculously cute), but I've always been kind of an over-sized human… bigger and taller than the rest of the kids, and the idea of being tiny and having a world of tiny things really appealed to me. Plus I've always been a sucker for the anthropomorphism of animals. As I've grown with the stories though, mice heroes continue to resonate with me because bravery doesn't depend on size, nor does strength of will, friendship or heart. And when you're feeling really small in this great big, giant world… I feel like it can be a little easier if you remember a mouse story, and the funny, fantastic things they accomplished."

Note: These illustrations are made by covering a wooden artist's panel with pages from the books they reference. To craft the canvas takes at least three days, then the illustrations are painted with many layers of ink and watercolor.