Working with publishers large and small is a huge part of what we do, but when you enter our store, the focus is generally on the books themselves or the authors and illu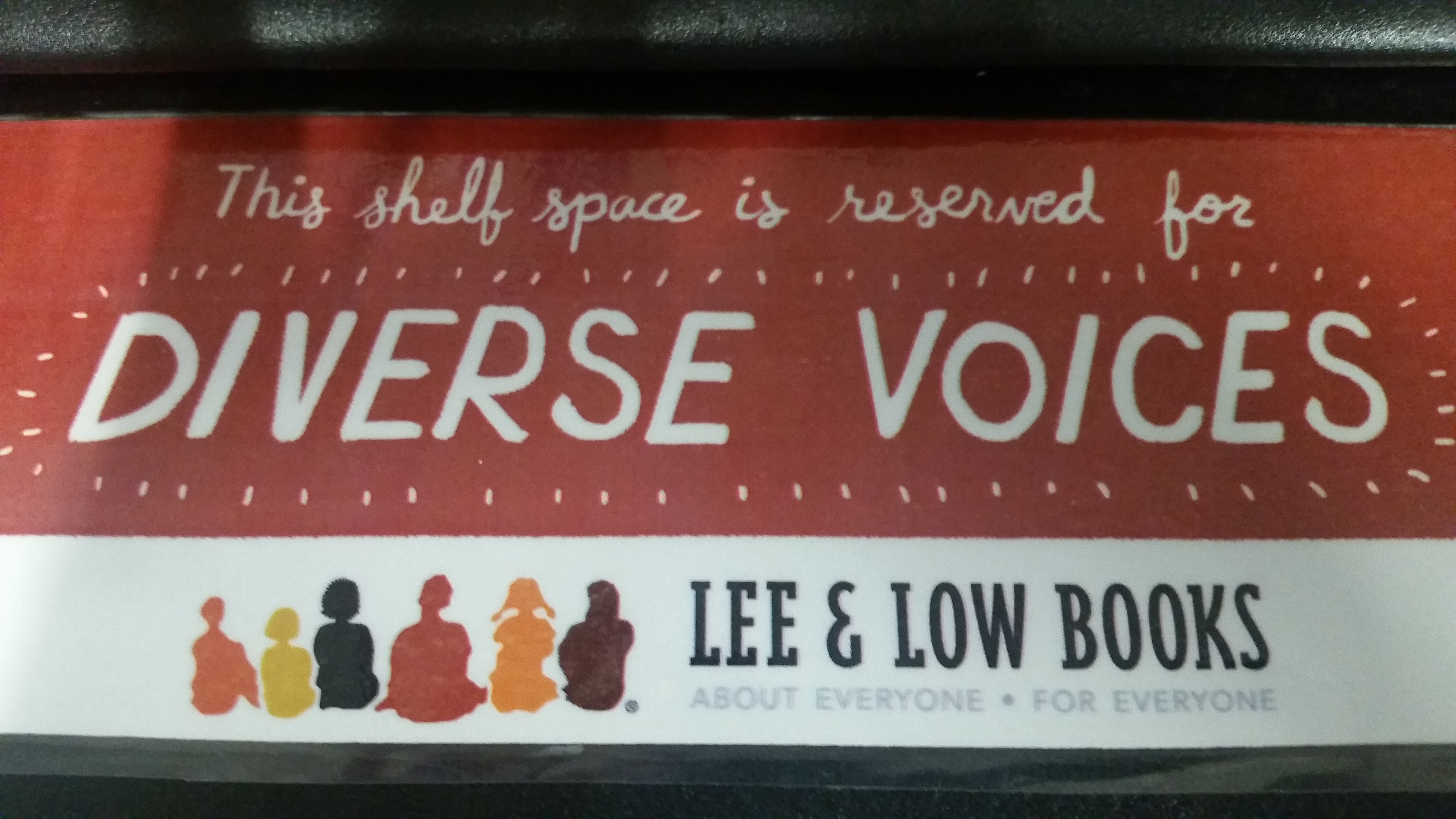 strators who created them. That's how it should be. But publishers have their own voices too, especially independent presses whose carefully curated lists often reflect very personal, specific points of view. I think highlighting their voices can add something important to the conversation our store builds around books. I wrote a few months ago about an instore section I developed with Enchanted Lion Books, and we recently worked with Lee & Low Books to spotlight the robust catalog of titles they have built through 25 years of publishing stories "about everyone and for everyone."

Lee & Low's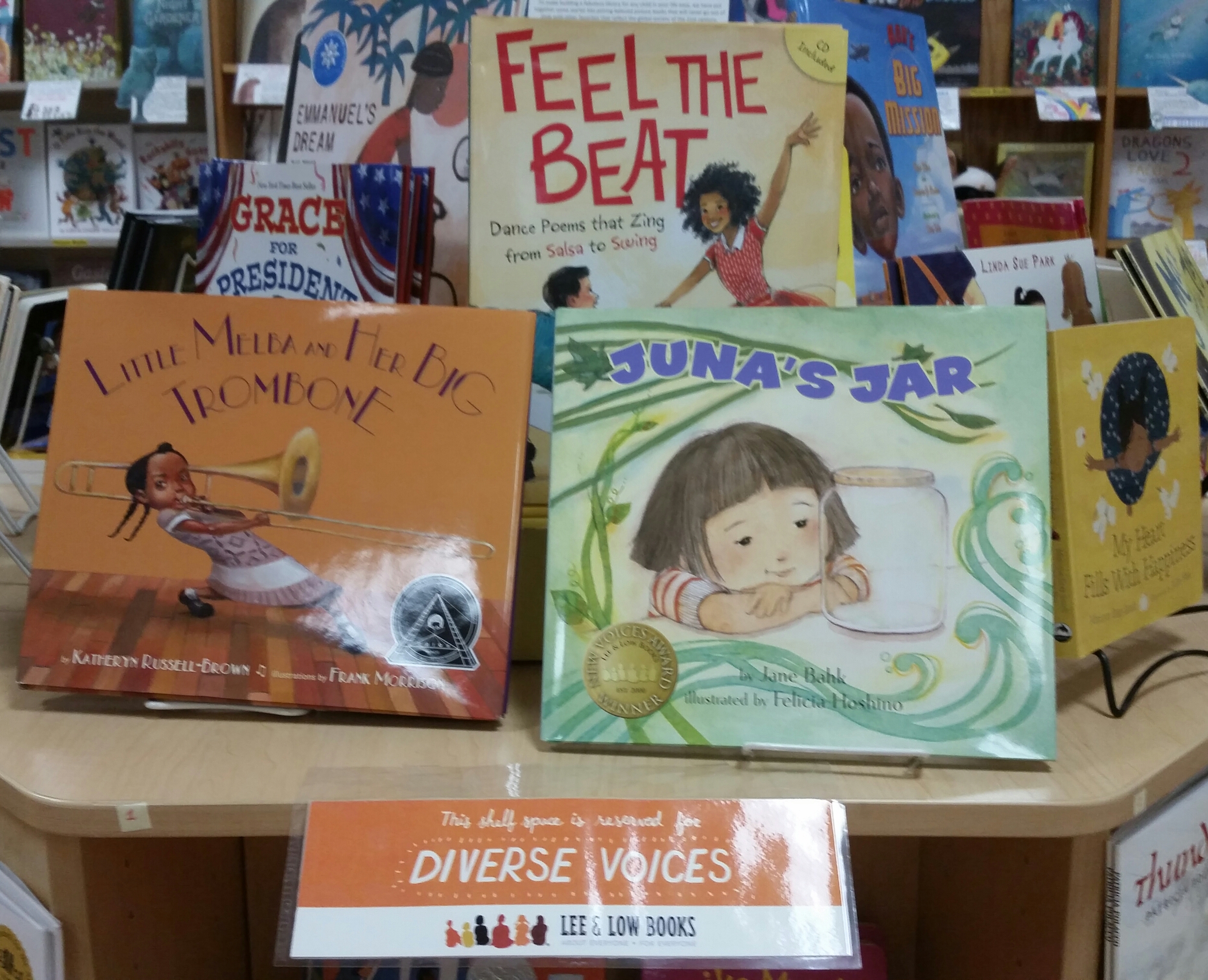 tireless work championing and centering diverse stories for children really matters and has actively pushed the needle, both through their title list and their industry activism challenging the diversity gap. And the beauty of their message shines all the more when paired with the consistently great stories they choose to publish, from the gentle magic and emotional intelligence of Juna's Jar to the crackling intrigue of Ink & Ashes. After talking with Jason Low about how to best integrate their message into our merchandising, we decided on shelftalkers that could be inserted into display spaces in different areas of our store. Because Lee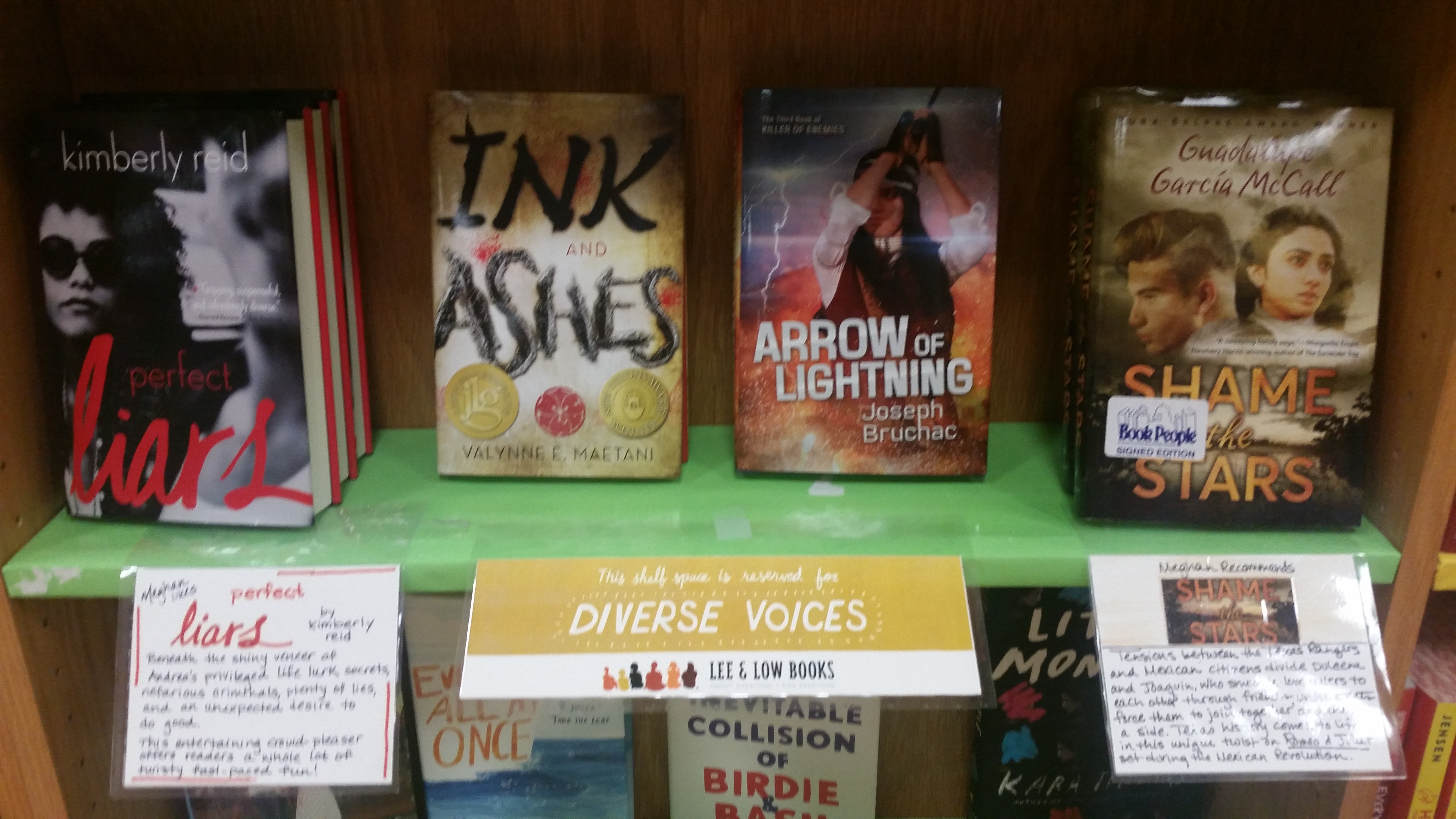 & Low books are found all over our section, from picture books to teen lit, this seemed like the most flexible approach. Beautifully designed by Lee & Low's art department, they provide the perfect platform to highlight favorite backlist with exciting new releases (like Marilyn Singer's kicky celebration of dance in Feel the Beat ). Our customers have proven they truly care about buying books that reflect the diverse, global society of the 21st century, and these signs are helping direct them to some wonderful voices. I've been told that these designs are now available to other stores that want them. See what you think!
Another indie press we're featuring instore hasn't been around quite as long as Lee & Low but has made a big splash in the relatively short time we've carried it. I first ran into Lil' Libros on the BEA tradeshow floor last year, and now their books are getting buzz everywhere. Launched by two first-generation Latina best friends, these bold, colorful concept books celebrate important Mexican figures and traditions and promote the benefits of bilingual learning.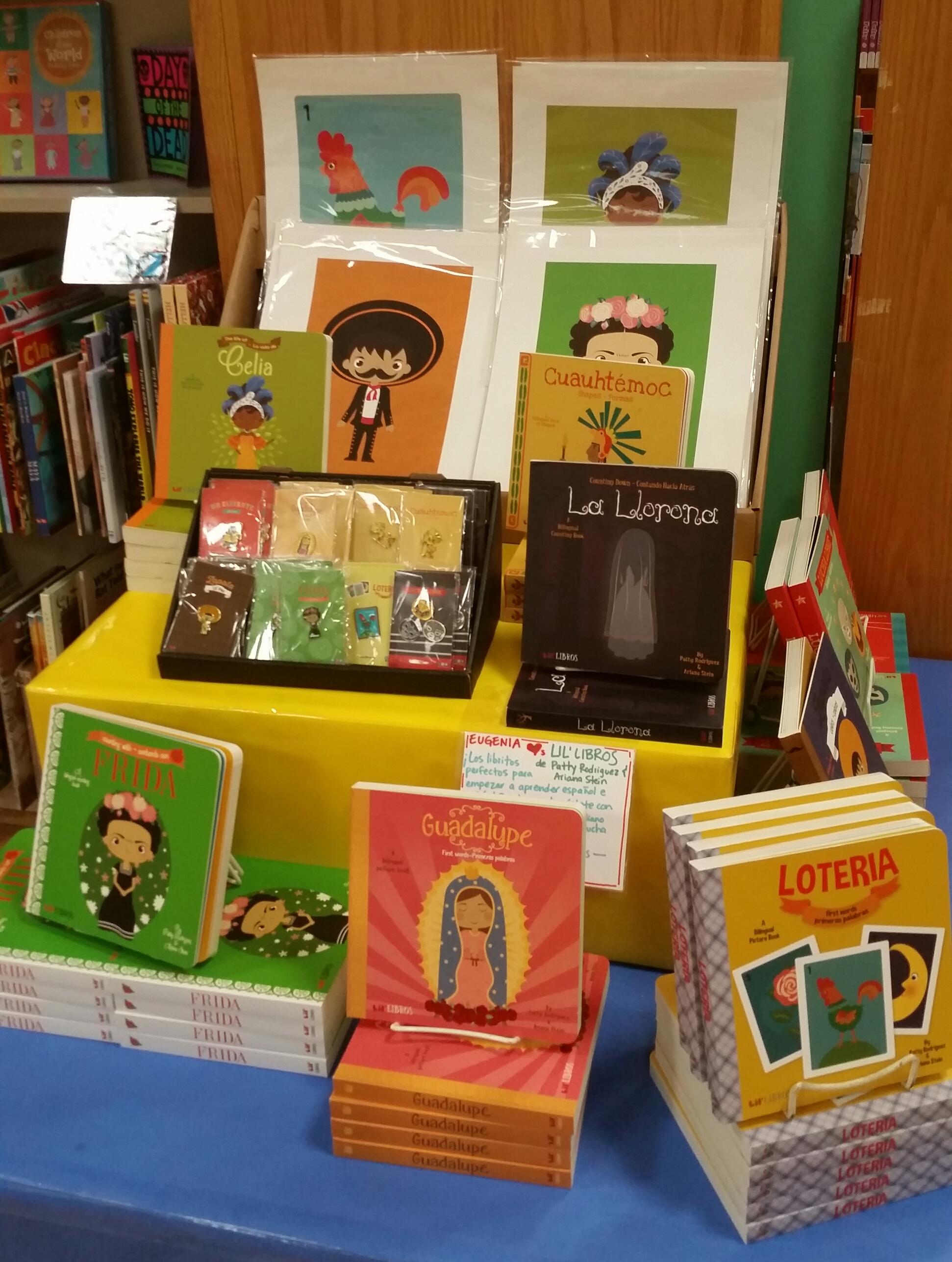 Since I brought the books in, their presence has gradually expanded month by month simply based on customer response until they are now taking over an entire display. And as their line expands to coordinating prints, enamel pins, and games, I see a dedicated space in their future. Spanish language and bilingual books are always popular in our market, and these terrific little books are clearly resonating with customers and filling a need that wasn't being met before.
So how do we choose which indie presses to feature? Like everything in indie bookselling, it's personal. What small presses speak most to you?