"Elizabeth?" said my co-worker, Sandy's, voice on the other end of the phone. "We have a bit of a situation."
Every business owner dreads hearing those words, especially on her one day off a week.
While most people hail Saturdays as the start of their weekend, Wednesdays are mine. Occasionally I'll agree to a sales meeting if I absolutely have to, but I usually try to hold that day sacred. Two weeks ago, I was feeling great on my "weekend" day: I'd just worked out and was having brunch with a friend at a new place about a half hour outside of town. That's when the phone call came.

It turned out that Sandy had gone to our basement storage space for more bags, and discovered a small flood. She couldn't find the source of the stream, but it was waterlogging the boxes that weren't on pallets.
"Start bailing," I said. "I'll be right there."
We had a new summer bookseller, Jake, at work on his first day, and how did he spend it? Hauling soggy boxes of books, teacher giveaways, posters, and holiday decorations. I think it ruined his shoes, and he was too polite to complain. (We are still investigating the state of his shoes.) Whatever his internal feelings, he pitched in like a cheerful champ. His last summer job was working for a tent company, and he said, "Anything beats unrolling moldy rugs with dead mice on them in 95-degree heat." I can't argue with that! Still, slogging your way through the musty damp of a bookstore basement isn't anyone's dream first day, and we were hugely grateful for his energy.
Once I arrived, I was too busy hauling, sorting, and throwing away to take pictures, but I remembered to take some toward the end of the process.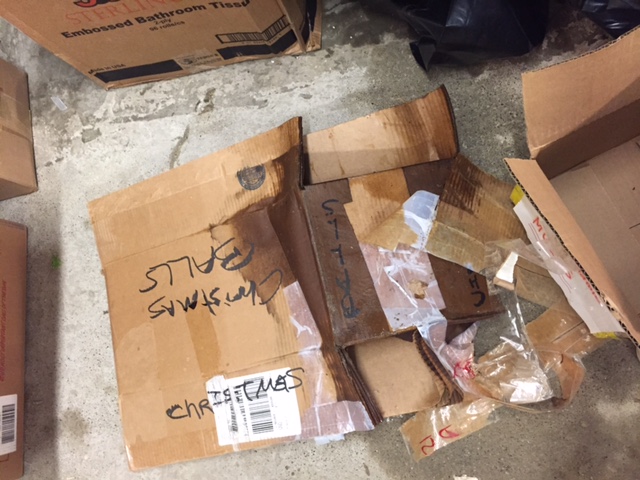 A few sideways photos from the wayside flood (apologies; I can't edit rotation here):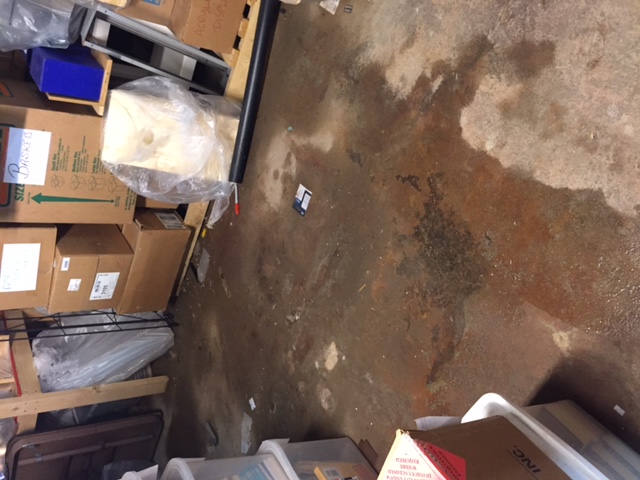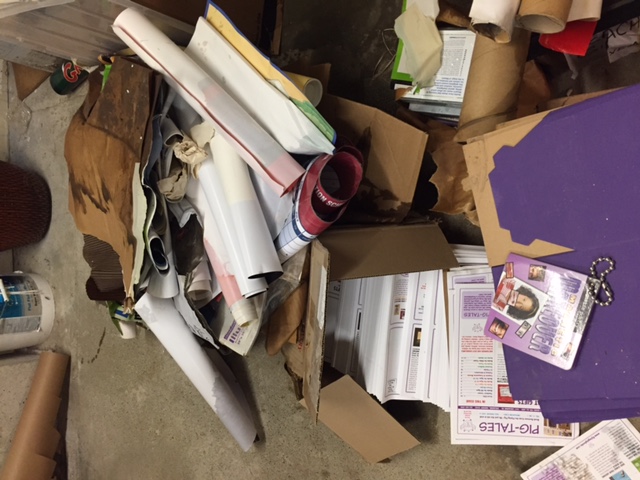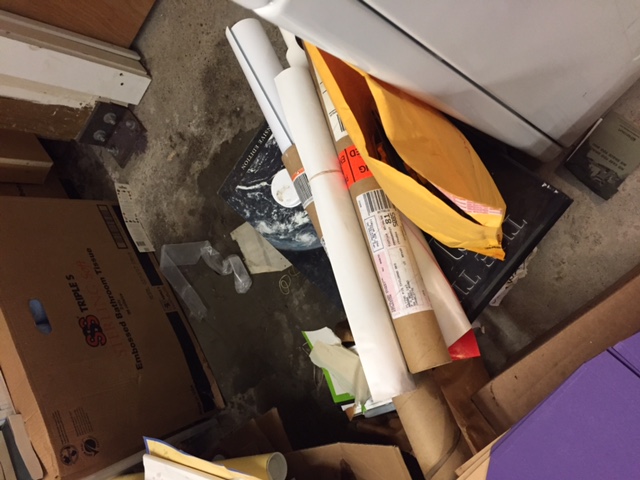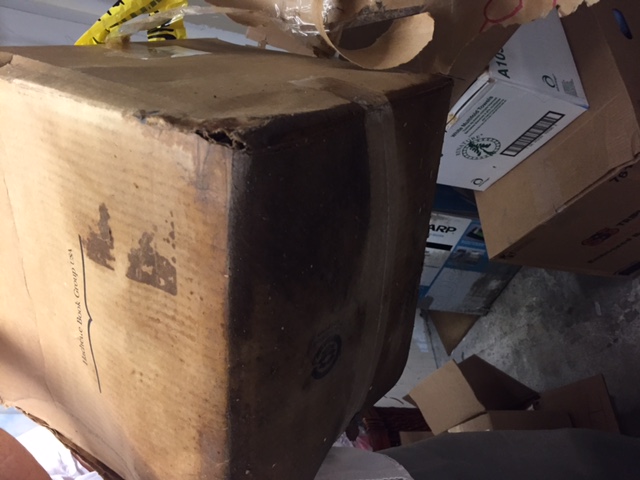 The culprit? The building's rusted-out water heater on the wall outside our space.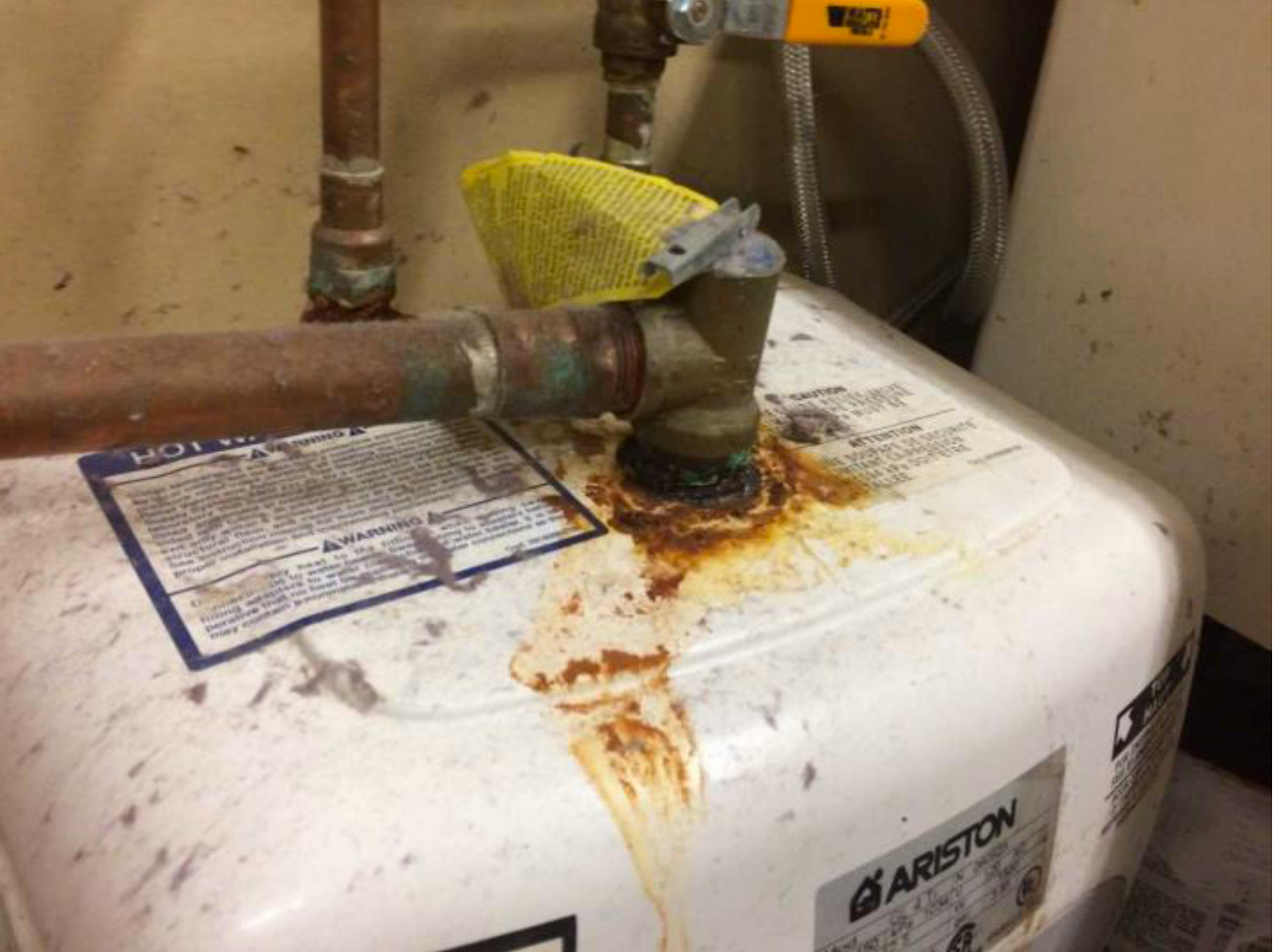 The damage could have been much worse. Sandy's quick action saved a lot of items—including some irreplaceable memorabilia from our 20 years in business—from destruction. My saddest loss? This glorious $250 Times Atlas of the World. Fortunately, we can get another one.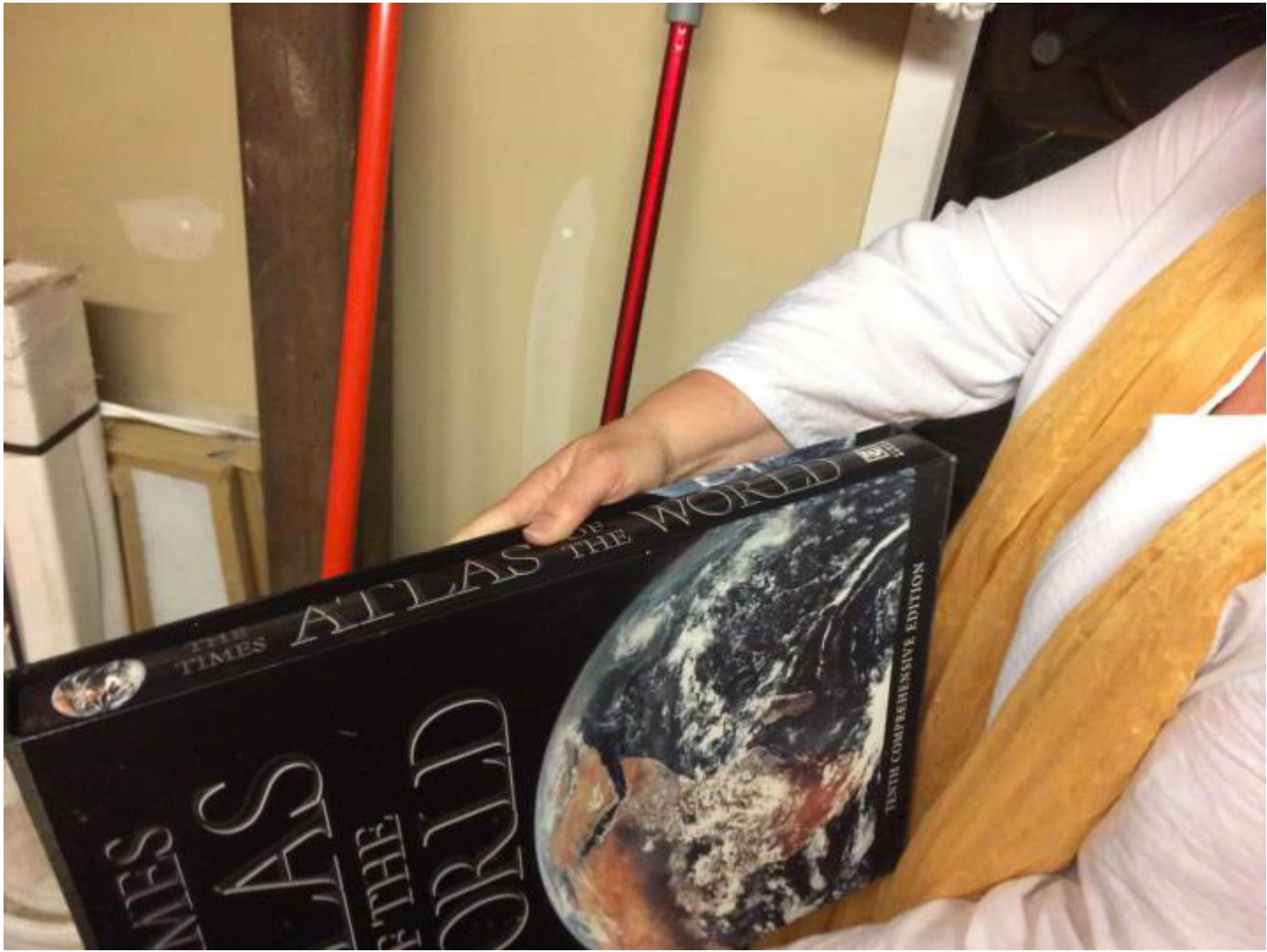 Lessons learned?
Pay attention to equipment, even if it's not one's own.
Put everything in basements on pallets.
Don't skimp on plastic tubs.
Check the basement daily – it's only because Sandy happened to go downstairs for something that she caught it so early.
Have a good insurance company (our Nationwide rep was so helpful).
Continue to hire great people – my staffers are worth their weight in gold!