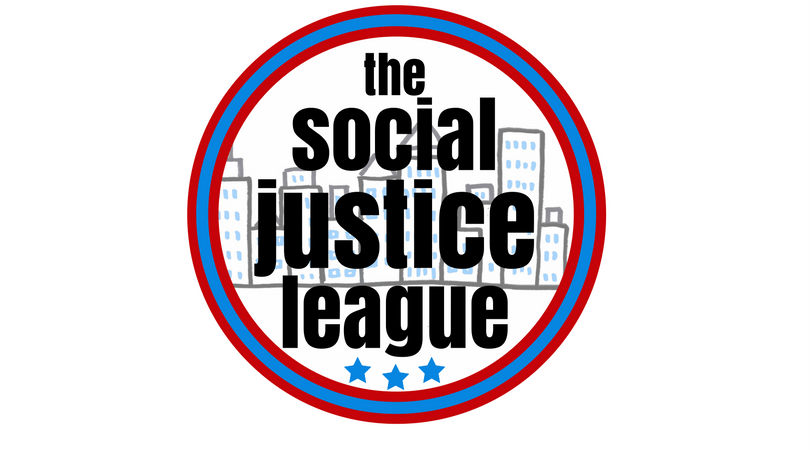 Over the last few months, Spellbound has been collaborating with one of our local independent toy stores on a series of workshops for kids called the Social Justice League. Some of the workshops are held at the toy store and some at the bookstore.  It's been a great way to introduce kids to ways they can make a difference and be better citizens. As a bonus, it's also led to strengthening customer and community ties.

Topics for Social Justice League workshops have included protecting the earth, learning how to communicate with elected officials, and freedom of the press. Last week we hosted a SJL workshop at Spellbound on the topic of recognizing propaganda.
When my original plans for a workshop leader fell through a couple of weeks before the event I reached out to Crystal, one of my favorite school librarian customers, to ask if she would be interested in stepping in. Not only did she immediately say yes, but she wouldn't even let me compensate her for her time, saying that it was the least she could do after all the great author visits we'd brought to her school this year.
As you can well imagine, I was relieved and grateful to have Crystal on board, especially on such short notice. She went about putting together an interactive lesson plan that would work for the 5-to 10-year-old age range for the Social Justice League. Her first challenge for the kids: learn to differentiate between fact and opinion. Then they moved on to what it means to have an informed opinion.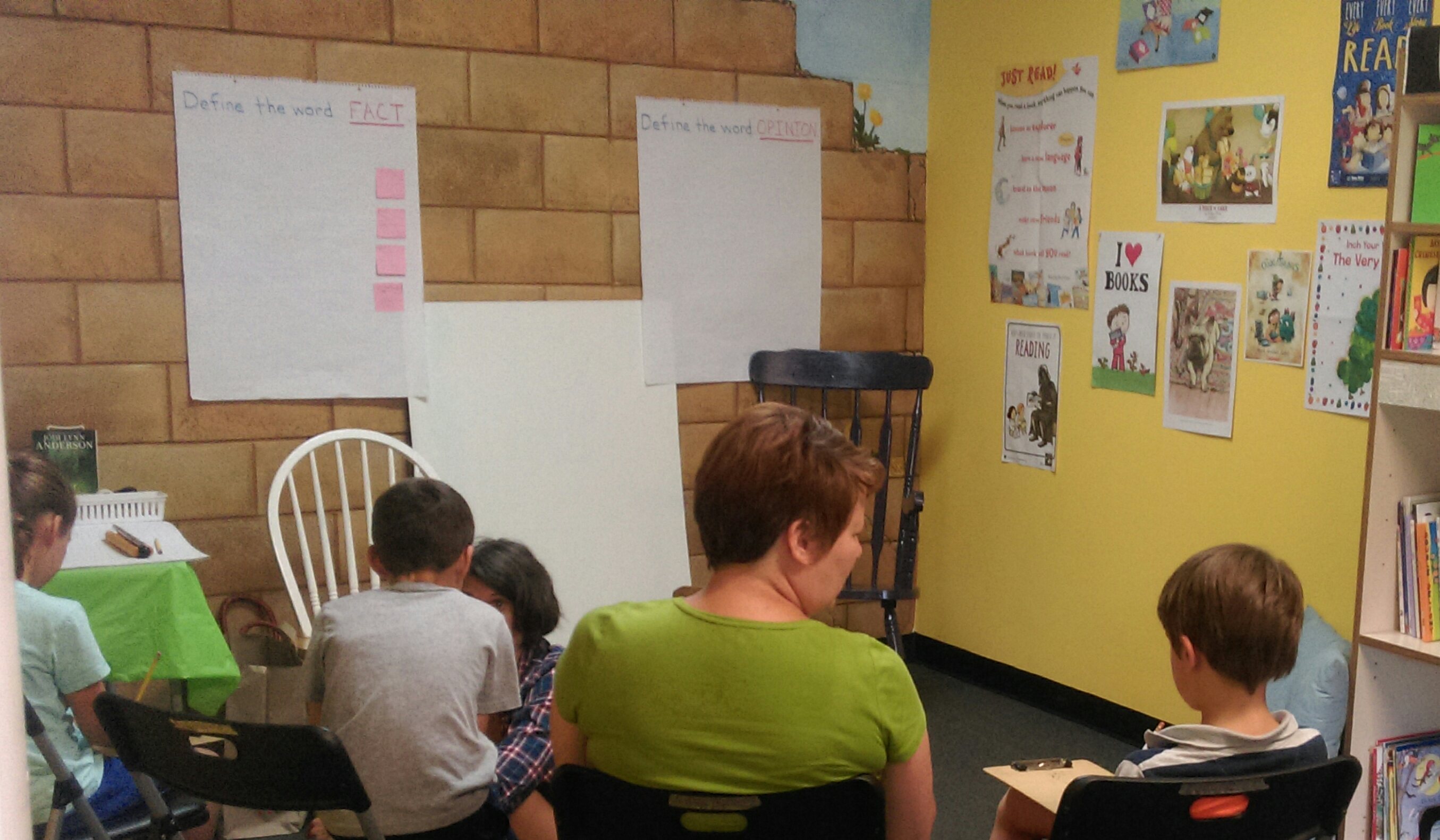 The lesson was built around the question of whether zoos are good or bad. After surveying the kids on their opinions of zoos and reasons why they felt that way, they had a great discussion about why some parties might have reasons for taking one side or the other on this issue, about how the answer might not be black and white, and the difference it can make to have an informed opinion. Then they read (some with the help of a parent) a factual article about zoos, including some positives and negatives, and they talked about how their opinions changed after learning more facts.
It was a great workshop, and afterward Crystal told me that she had been so inspired by the whole Social Justice League idea that she's now working with one of the teachers at her school to implement a social justice curriculum into fall lesson plans. Social Justice League for the Win!
Some books that we'd recommend incorporating into a social justice curriculum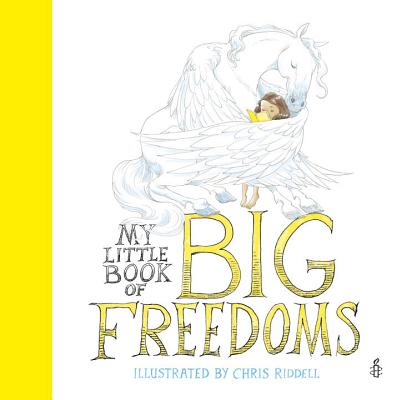 for this age range might include Malala: Activist for Girls' Education (Charlesbridge); The Youngest Marcher: The Story of Audrey Faye Hendricks, a Young Civil Rights Activist (Atheneum); Preaching to the Chickens: The Story of Young John Lewis (Penguin/Paulsen ); Luna & Me: The True Story of a Girl Who Lived in a Tree to Save a Forest (Henry Holt); Brave Girl: Clara and the Shirtwaist Makers' Strike of 1909 (HarperCollins/Balzer + Bray); A Picture Book of Cesar Chavez (Holiday House); Emmanuel's Dream: The True Story of Emmanuel Ofosu Yeboah (Random House/Schwartz & Wade); Kids Who Are Changing the World (Sourcebooks Jabberwocky); and the forthcoming My Little Book of Big Freedoms (Penguin Workshop published in partnership with Amnesty International, Oct. 2017). What would be some of your recommendations, either for lesson plans or for a great bookstore or library display on this theme?
I can't wait to see what Crystal's school and the Social Justice League come up with this fall!