I love the way the character of the store changes to reflect the personalities of the booksellers we have on staff at any given time. And right now we have a trio of creative crafters on our team whose inspired (and hilarious) designs are adding oodles of whimsy to our store's energy. And they just keep trying to top themselves in what's becoming an epic craft versus craft competitive showdown.

ROUND ONE:
When we heard we were going to host Drew Daywalt, we knew we had to bring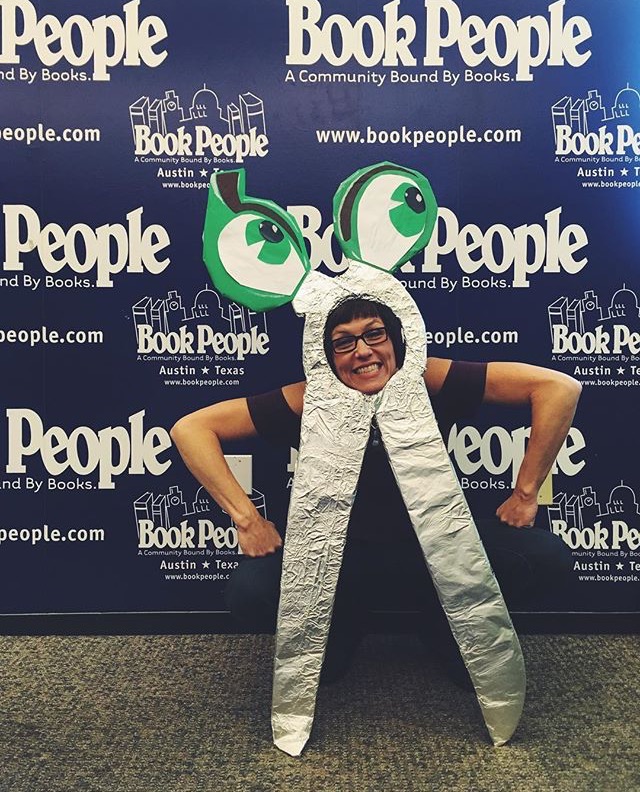 some out-of-the box exuberant fun, so booksellers Staci, Merrilee, and Griffin got to work bringing to life a legendary battle for the ages. Of course we had to leave the standees up instore to let kids take their turn becoming the heroes of
The Legend of Rock, Paper, Scissors.
Sadly, Paper was too large to leave out permanently, and Rock's three-dimensional design did not lead to success in the longevity competition.
EARLY LEADER: SCISSORS!
ROUND TWO:
Next up? An evening with Daniel Handler and Lisa Brown. Our trio tackled the endearingly macabre charms of
The Goldfish Ghost
using a yoga ball to shape the perfect vessel for a recently deceased fish. And yes, a papier-mâché dead goldfish turns out to be quite a conversation starter. Plus, using twinkle lights to simulate decorative rocks is pretty irresistible.
TOUGH CONTENDER: GOLDFISH GHOST!
ROUND THREE:
Today they truly outdid themselves with an installation celebrating the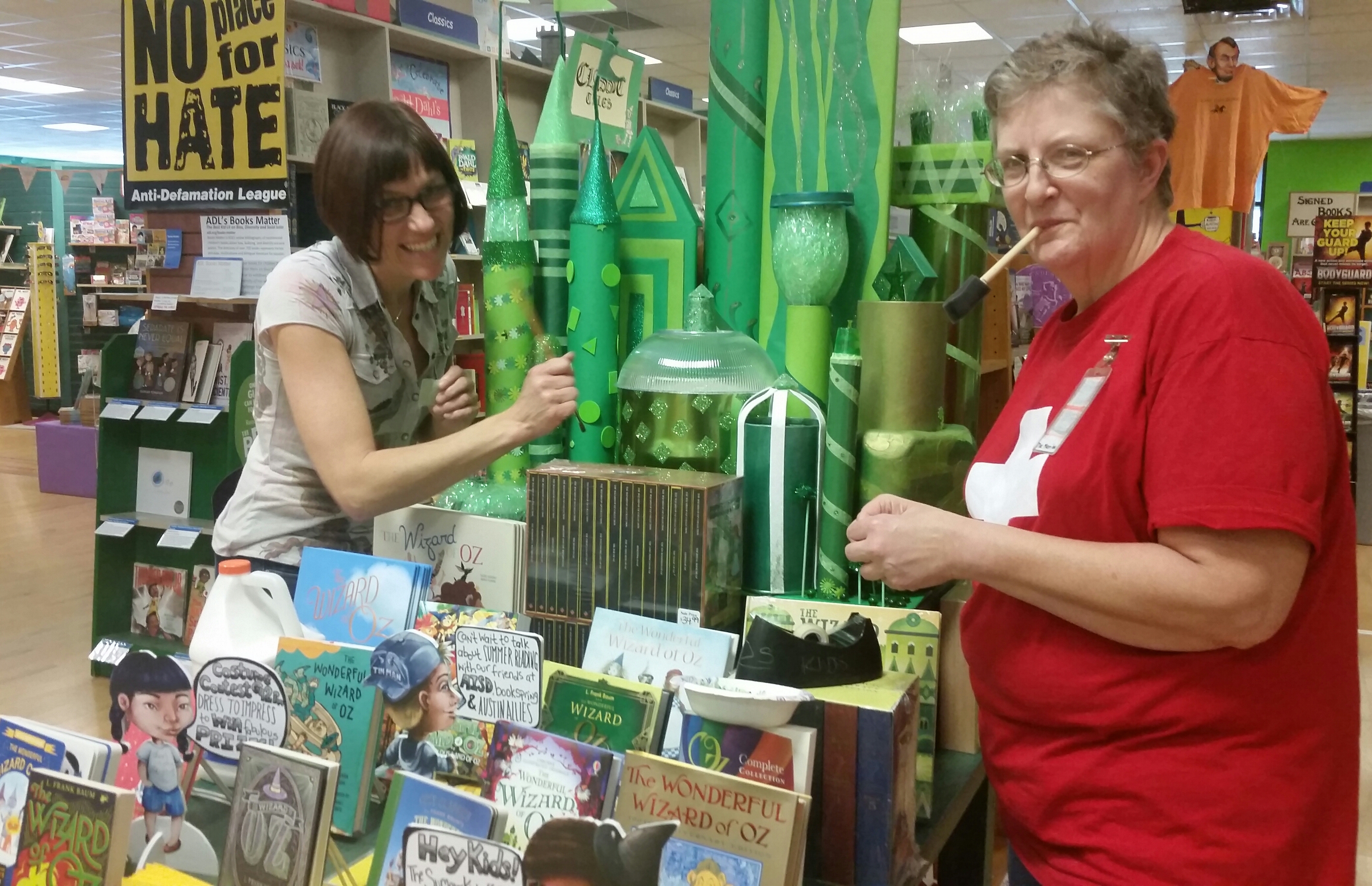 downtown Zilker Theater Production's upcoming presentation of
The Wizard of Oz
, which we happen to be sponsoring for a night. It's over six feet tall from top to bottom, bedazzled in fringe and sparkles and flags and more. Inspiring a member of our receiving department to opine that he could not shrink himself to fit inside, this glittering green wonder is hard to beat.
KNOCKOUT VICTORY: EMERALD CITY!
In the end, the Emerald City may have won the day, but really I'm just happy to work with creative people who are in bookselling for the fun of it all. I can't wait to see what they come up with next!