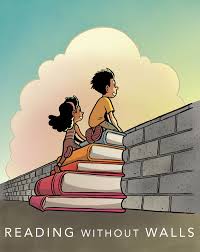 In April, National Ambassador for Young People's Literature Gene Luen Yang formally launched the Reading Without Walls Challenge. Inspired by his official platform, the challenge encourages readers to explore books of diverse voices, genres, and formats. My ShelfTalker colleagues and I chatted about the initiative all through April and decided to take turns writing about some of our experiences. Looks like I'm up first!
Meant to be an annual program, resources are available to make it easier for schools, libraries, and bookstores to host Reading Without Walls events to encourage children to participate. Like most great reading initiatives, this one certainly shouldn't be limited to only one event or one month a year… and shouldn't be limited to kids, either.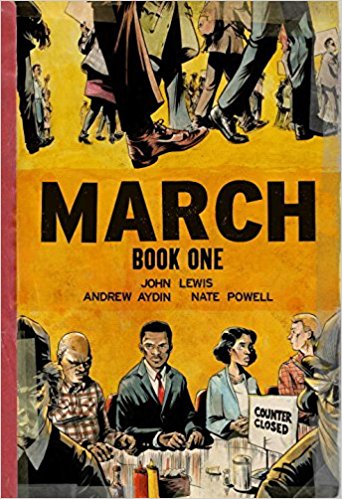 Spellbound's ROYAL Book Club (for adult Readers of Young Adult Literature) recently read and discussed March, Book One (Top Shelf Productions). Written by Rep. John Lewis and Andrew Aydin and illustrated by Nate Powell, it's the first in a trilogy of graphic novels based on the life of civil rights legend and congressman John Lewis. Most of you reading this will probably be familiar with it already, as it's been a major award winner and in the news quite a bit this year.
In terms of the challenge, it should be noted that this particular meeting was attended solely by white women. We were all reading about someone who doesn't look like us. Also, only one member of the discussion group regularly reads comics and graphic novels, so it was a different format than usual for most of us and actually ended up ticking off two boxes on the reading challenge for some of us.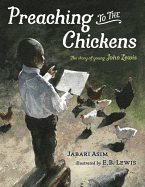 Prior to reading March, most in the group had not known anything about Lewis's childhood and his early feeling of being called to preach — to chickens, no less! I passed around the wonderful picture book Preaching to the Chickens written by Jabari Asim and illustrated by E.B. Lewis, where I had first come across this part of his story.
Most of us knew at least a bit about John Lewis and his place in the civil rights movement alongside Rev. Martin Luther King, Jr. March taught us all a lot more about how much organizing Lewis had done even before working with Dr. King.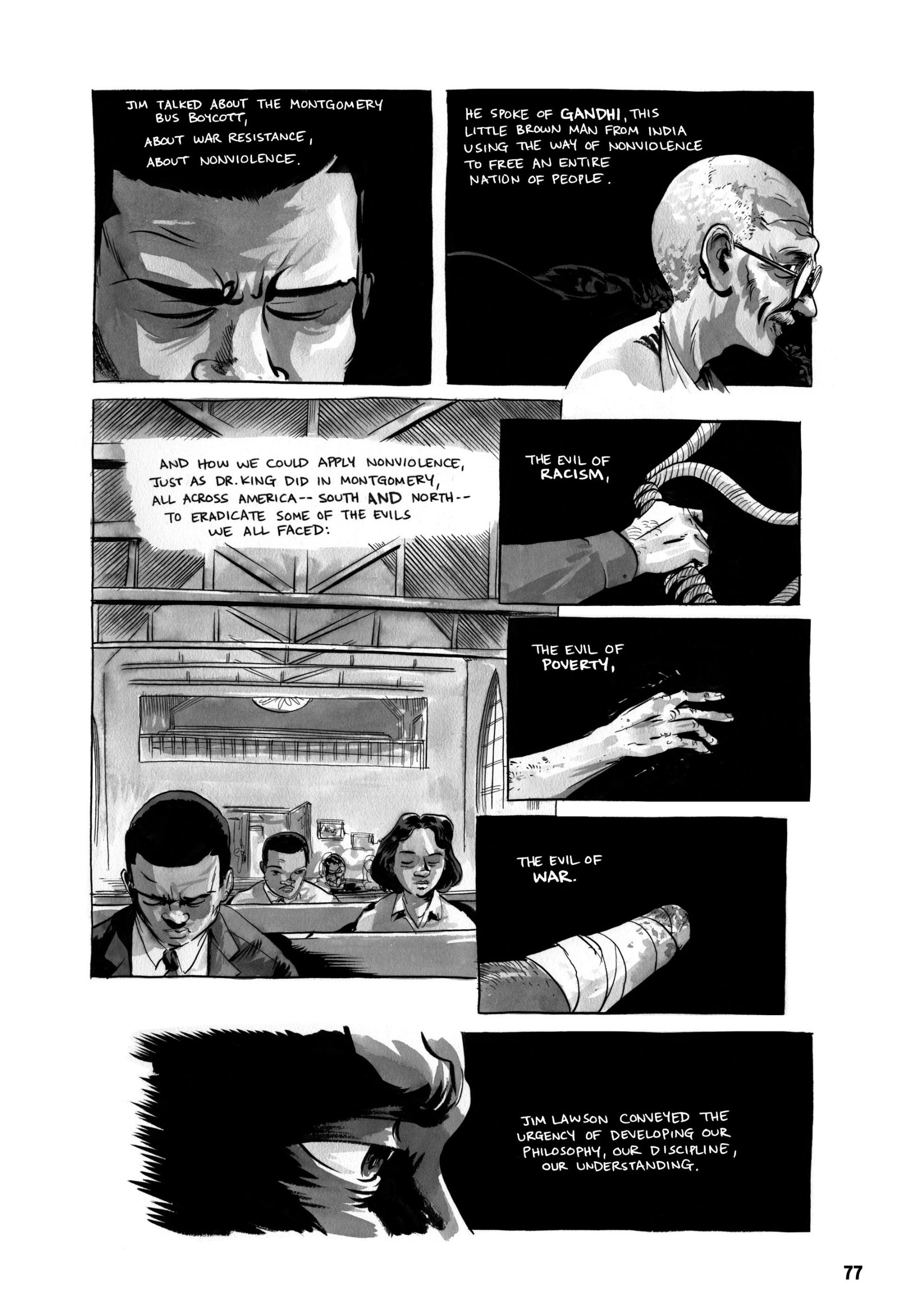 In this first volume of the trilogy, we see Lewis's journey from young child to college student and civil rights organizer. And though we'd seen photos of some of the big historical moments covered in this volume, Nate Powell's powerful artwork brought a new dimension, a different kind of impact, to these scenes we thought we knew. And so many smaller, more intimate and harrowing moments were illuminated in a way that this format is perfectly suited to.
As you might imagine, this book sparked a long, animated, and at times very emotional conversation. The kind of conversation we all need to have more often and with more people. Thank goodness for books that open those doors for us, and for people like Gene Luen Yang who prod us to keep opening those doors and tearing down those walls.