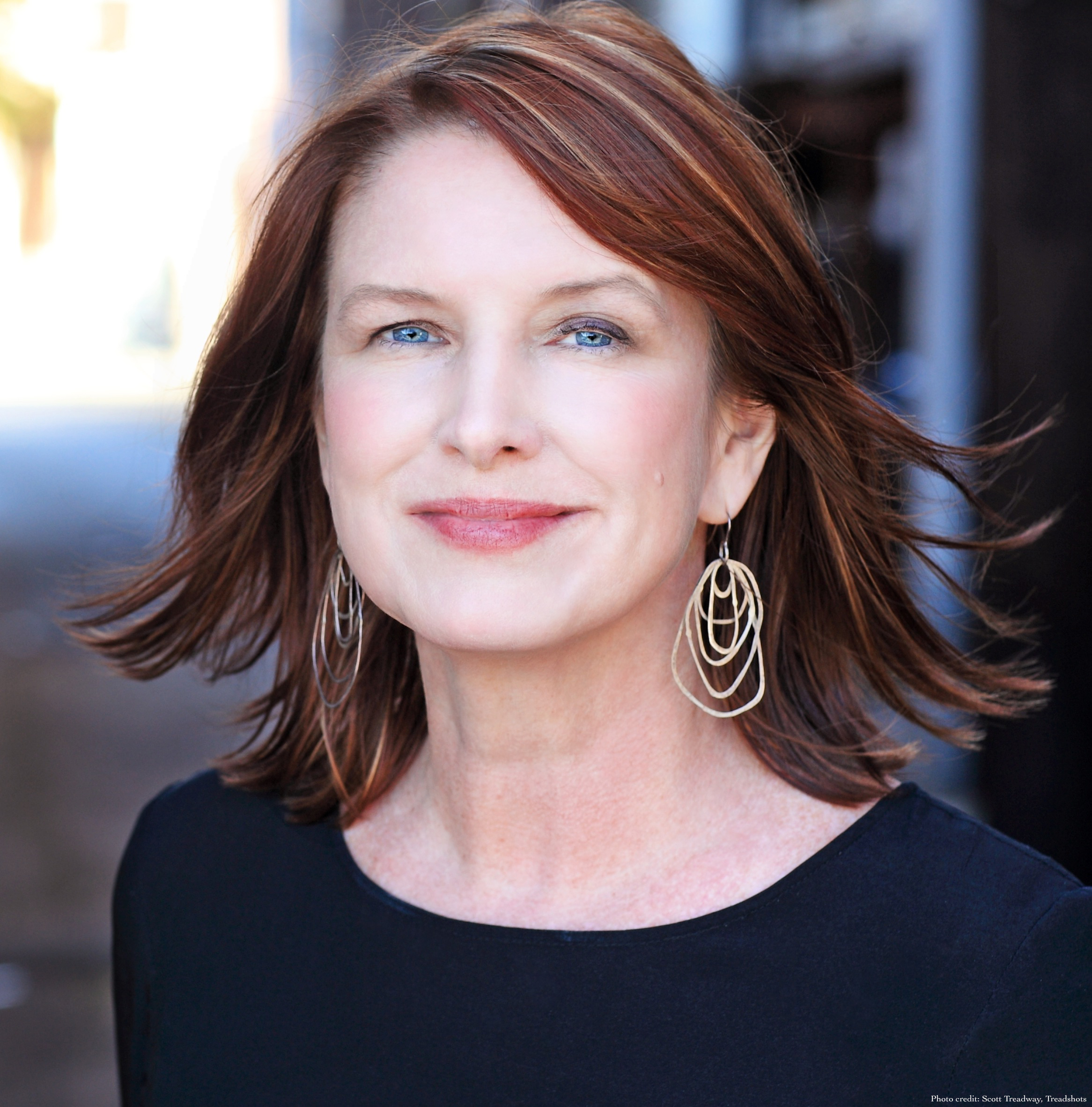 Over the last couple of years, I've had the pleasure of a front row seat as long-time Spellbound customer Joanne O'Sullivan made the journey from submitting a manuscript to celebrating the publication of her debut young adult novel. We've had a lot of conversations about the joys and frustrations of the whole process.

A few years ago we were chatting outside a local radio station, where her son Finn had just reviewed a book for Spellbound's weekly kidlit radio spot, when Joanne told me that she had a manuscript ready to submit and was really nervous about it.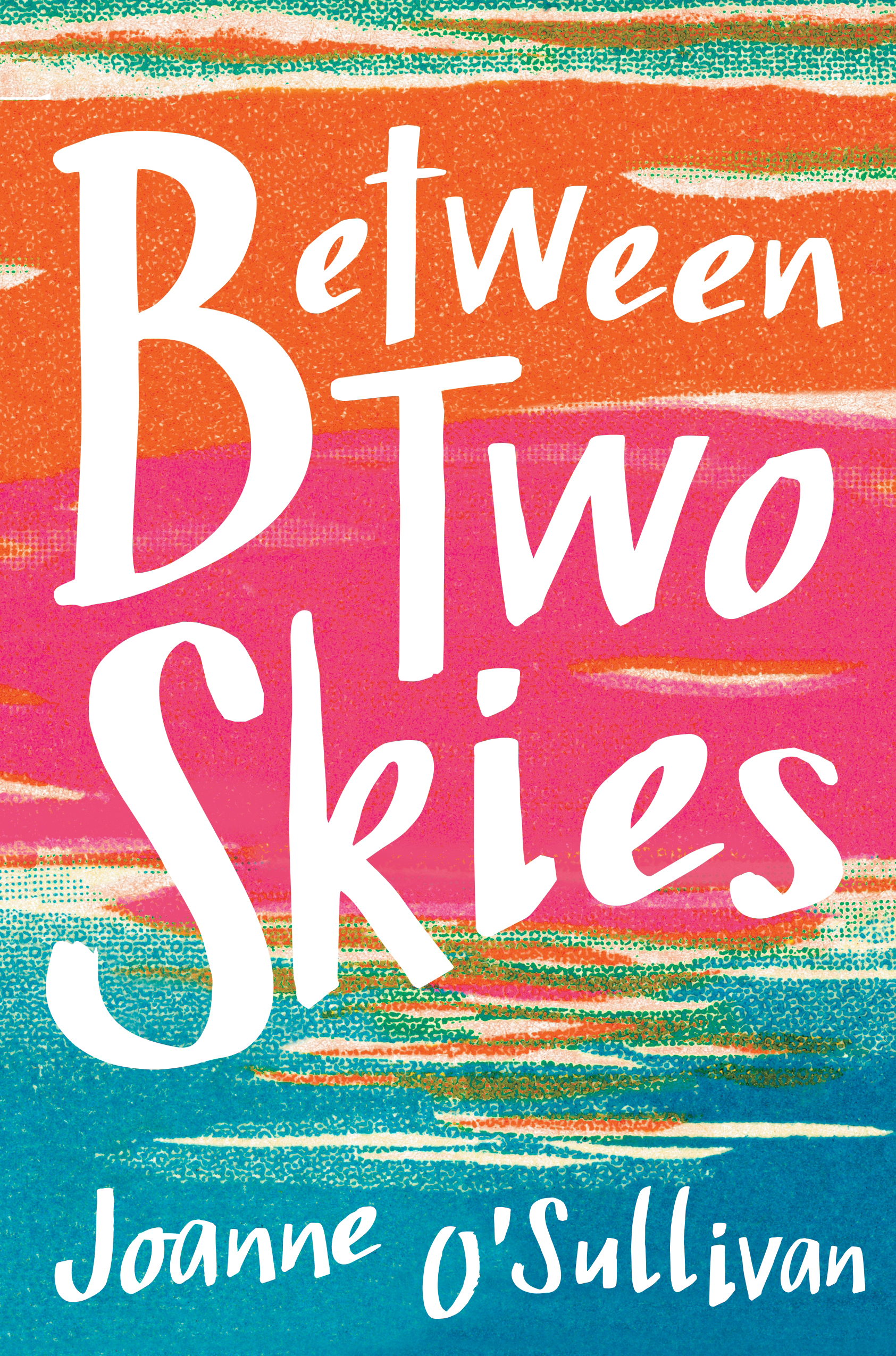 Months later, Joanne's daughter Maeve was attending a poetry workshop for teens at the bookstore when I heard the fabulous news that her book had been bought by Candlewick Press. And all along the way we've chatted about the learning curve for a first-time author, from getting used to waiting (a lot) to pulling together an author platform to market yourself and your book. But all the work—and all the waiting—have paid off, and now Joanne's debut novel Between Two Skies hits the shelves this week.

Not only that, it's hitting those shelves with a resounding bang thanks to starred reviews from
Kirkus 
and 
Booklist 
and designation as an Okra Pick by SIBA, our regional booksellers association. Oh, and it's also a Junior Library Guild selection, which I know from my school librarian customers is not only a big honor, it's also a huge influencer on library sales.
Between Two Skies
is the story of a 16-year-old girl living with the aftermath of Hurricane Katrina. Not just the physical aftermath, but the emotional and even sociopolitical aftermath of the storm. The sense of place is captured beautifully. Joanne lived in New Orleans for several years and returns to the area frequently.
Since moving to Asheville, Joanne has been an important part of the local book scene as a journalist covering the literary beat. I asked her recently about whether her work covering authors and book events for the newspaper prepared her in any way for her experience as a debut author.
I feel like I've gotten a little bit of a do-it-yourself MFA from all the authors I've gotten to interview in the past five years. Almost universally, authors are wonderful and generous people. In my questions about their books and processes, I often find myself inserting questions that relate back to my own writing and the conversation sways in that direction. I've had breakthroughs as a result of authors I've interviewed. Stephanie Perkins [Anna and the French Kiss] was so generous with her time, for example. Daniel Wallace [Big Fish], who is also a creative writing teacher, unintentionally dropped some profound writing wisdom on me. The amazing Kate DiCamillo spent a lot of our interview asking about me and my book. It felt like the community of authors was welcoming me in.
Do you keep up with a peer group of fellow 2017 debut authors? 
I am part of two groups: one that's now called the Class of 2k17 and one that's now called 2017 Debuts. It's been invaluable in terms of learning about marketing and promotions as well as issues in the YA community. But more than that, it's been so wonderful to connect with other authors all around the world and share the experience. It's been a little like being in graduate school with a class you've never met: we are approaching the same milestones together, commiserating and learning from each other. It's been a wonderful fellowship.
What's the most surprising (or funny or infuriating) thing that people say to you when they learn you're an author? A YA author in particular?
Universally, the first comment is "Oh, you're going to be the next J.K. Rowling!" Where to start with that statement? I think there are a lot of people whose only experience with children's books is Harry Potter and those who've heard of YA only within the context of The Hunger Games and Twilight. I hope that people discover that there's a very wide and rich range of books in YA, from humor and social commentary to magical realism and yes, even literary!
Does having one published book under your belt increase or decrease the pressure on your next work?
Oh, it absolutely increases the pressure! There are some people in my group who are on their third books already! I've heard it said that it takes your whole life to write the first book and you shouldn't expect that the second one will come quickly. But I've also heard a lot of other advice about staying on track and trying to produce your second book as quickly as possible. I know a lot more now than I did when I wrote Between Two Skies, but sometimes I think that's more of a curse than a blessing. There's a certain sense of experimentation and naïveté with a first novel that I think is helpful.
Who do you see as the primary audience for Between Two Skies? 
I've been told it's YA, but skews toward the younger side because it doesn't get into 'edgy' topics. I'd say it's for anyone who likes a coming-of-age story with a sweet romance, more on the literary side.
How much did research play into your writing process?
I research SO much! My background in journalism probably plays into that, but I also just really enjoy it. In the case of Between Two Skies, I read probably hundreds of Katrina narratives, dug through post-Katrina message boards, and read nonfiction books and essays on the event to immerse myself in the event so I could create realistic characters.
You've received some wonderful reviews and honors. Did you find out about any of them ahead of time? Is there one that was especially meaningful to you?
I did know from my Candlewick publicist Anna Gjesteby (who is awesome) about the Okra Pick honor and I was really over the moon about it. Independent booksellers are some of the best people in the world (especially the Southern ones), so that support means a lot to me!
I hear your book received another, uniquely adorable, honor…
My friend Jen, who writes as J.C. Davis (author of Cheesus Was Here, a wonderful book which came out this month) takes pictures of friends/debut author group classmates with her hedgehog Rose, who is clearly the cutest pet on the planet and loves books. This is a great example of authors supporting each other in marketing!
Best of luck to Joanne and all the authors out there on the crazy thrill ride called being a debut author. May starred reviews and hedgehog endorsements be in your future, one and all!