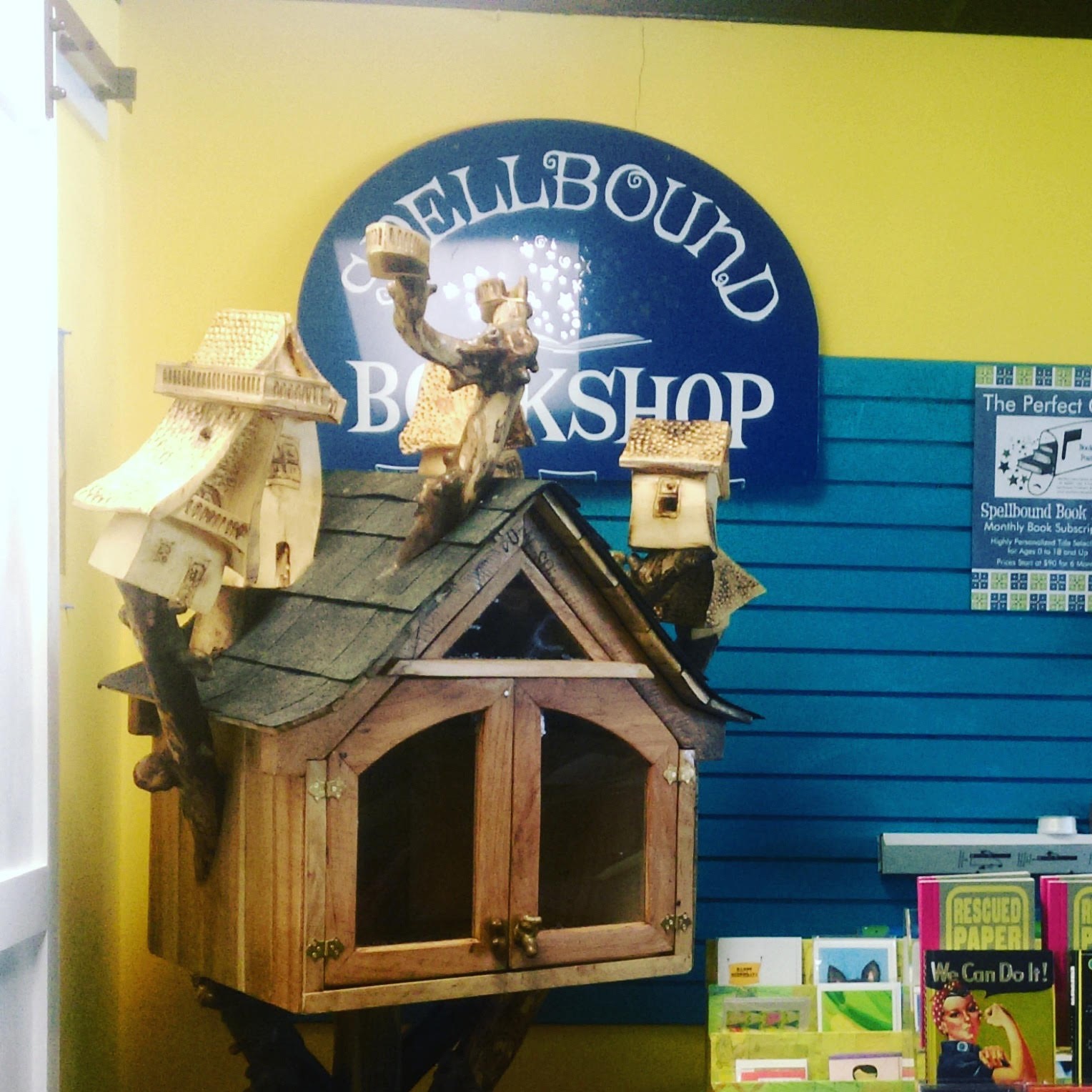 What's more fun than a treehouse? A treehouse that holds a limitless number of stories in the form of free books for readers of all ages. This weekend at Spellbound, Australian kidlit sensation Andy Griffiths helped unveil a gorgeous Little Free Library built as an homage to his popular Treehouse books. Andy visited the bookstore on tour for his newest book, The 65-Story Treehouse.
My photo doesn't nearly do it justice, but this whimsical Little Free Library has one large level for holding books and several other (though not quite 65) purely decorative levels.  It was designed and built by a local craftsman and will soon be housed on the grounds of a nearby elementary school. It was commissioned, and will be regularly refilled with books, by a nonprofit called The POP Project.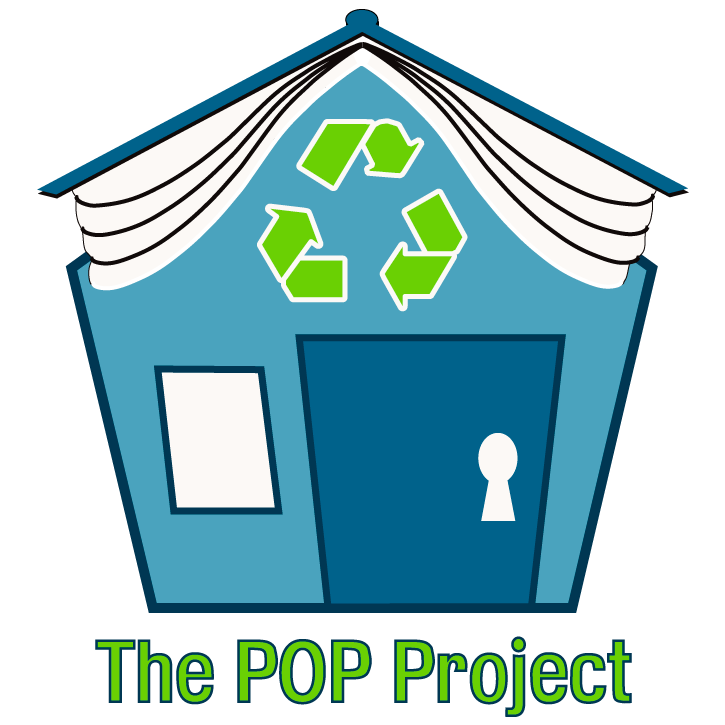 I'm on the board of POP, which is an all-volunteer organization that collects used books and sorts and distributes them where they're needed in the community. We regularly deliver books to schools, shelters, and prisons. For the last several months we've also been using some grant money to build and fill Little Free Libraries around town, including some at public housing developments, food pantries, and elsewhere. This is by far the fanciest library we've done, but we wanted to do something special to commemorate Andy's visit to Asheville, which was also a fundraiser for POP. Back home in Australia, Andy is a passionate supporter of literacy efforts, especially for indigenous peoples.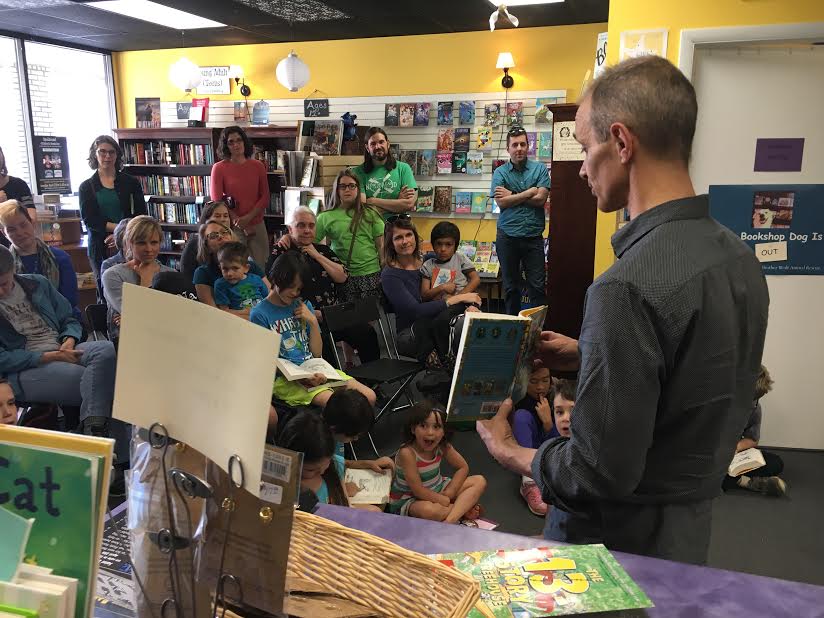 Of course, once we talked a bit about the organization we were raising money for and had the big unveiling, it was time to let the silliness begin in earnest. In case you're not familiar with the Treehouse books, they star three characters named Andy, Terry, and Jill… who bear more than a passing resemblance to real-life Andy, his editor (and wife) Jill, and illustrator Terry Denton. The books are full of slapstick humor that's perfect for the 6- to 10-year-old crowd, and they're also a bit "meta." As Andy explained at his visit, he and Terry tried years ago to write a book together, but they ended up not getting very much done. So they decided to write a book about writing a book together…and not getting very much done! Book Andy and Book Terry live in a treehouse. It used to have 13 stories, but it keeps growing. And it has fantastic stuff going on. One level is a bowling alley. Another level is a see-through swimming pool. Andy and Terry write and draw books together, but keep getting distracted by all the crazy things happening in the treehouse. Their friend Jill often has to come and get them out of trouble – for instance, when Terry tries to wash his underwear in the man-eating shark tank on one level of the treehouse. As you do. If you're Terry.
After telling some great stories and answering lots of questions, and leading the kids in a truly annoying (and fun and loud) squeaky balloon rendition of "Happy Birthday," Andy settled in to do some signing. A family from Baltimore had just – and only just – arrived in Asheville. They pre-ordered books from us when they found out Andy would be here and rushed straight from the airport to our bookstore to meet him. They definitely won the prize for distance traveled!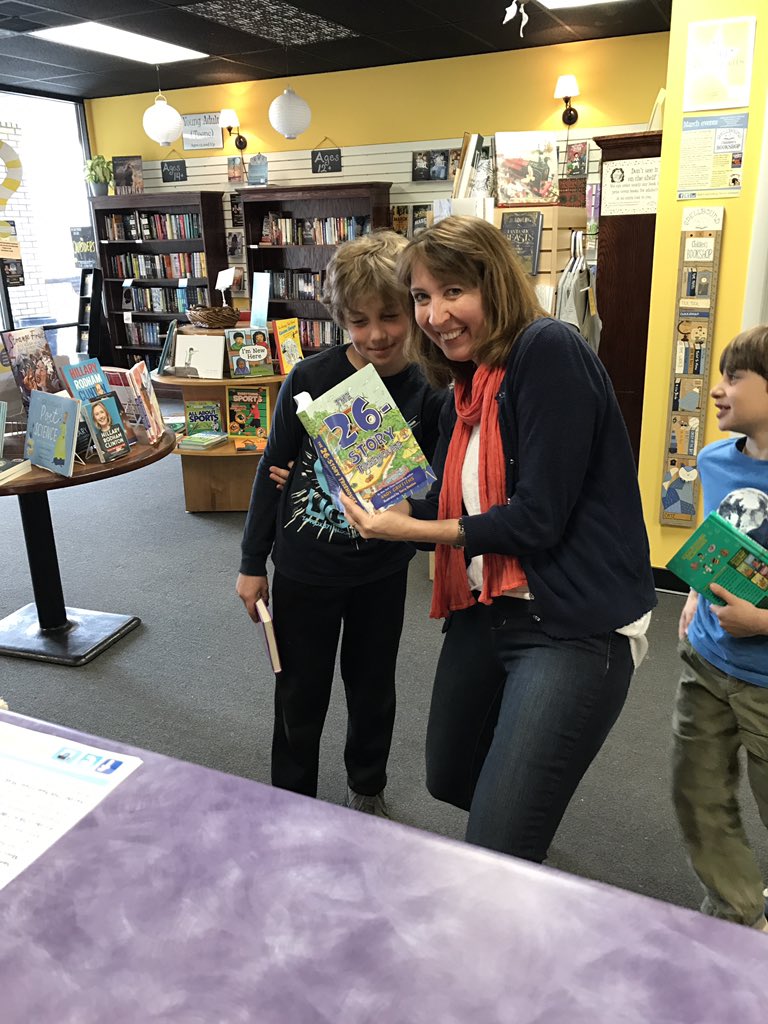 And this young man, a local Spellbound customer named Frank, had a part to play in a little intercontinental prank war. You see, in March he came to see author Mo O'Hara at the bookstore. Mo noticed Frank looking at Andy's Treehouse books and told him that she and Andy often end up at the same places on tour since their books are popular with a similar audience, even though Mo lives in England and Andy lives in Australia. Once Andy decided to put his signature in one of Mo's books and sent her a picture of it.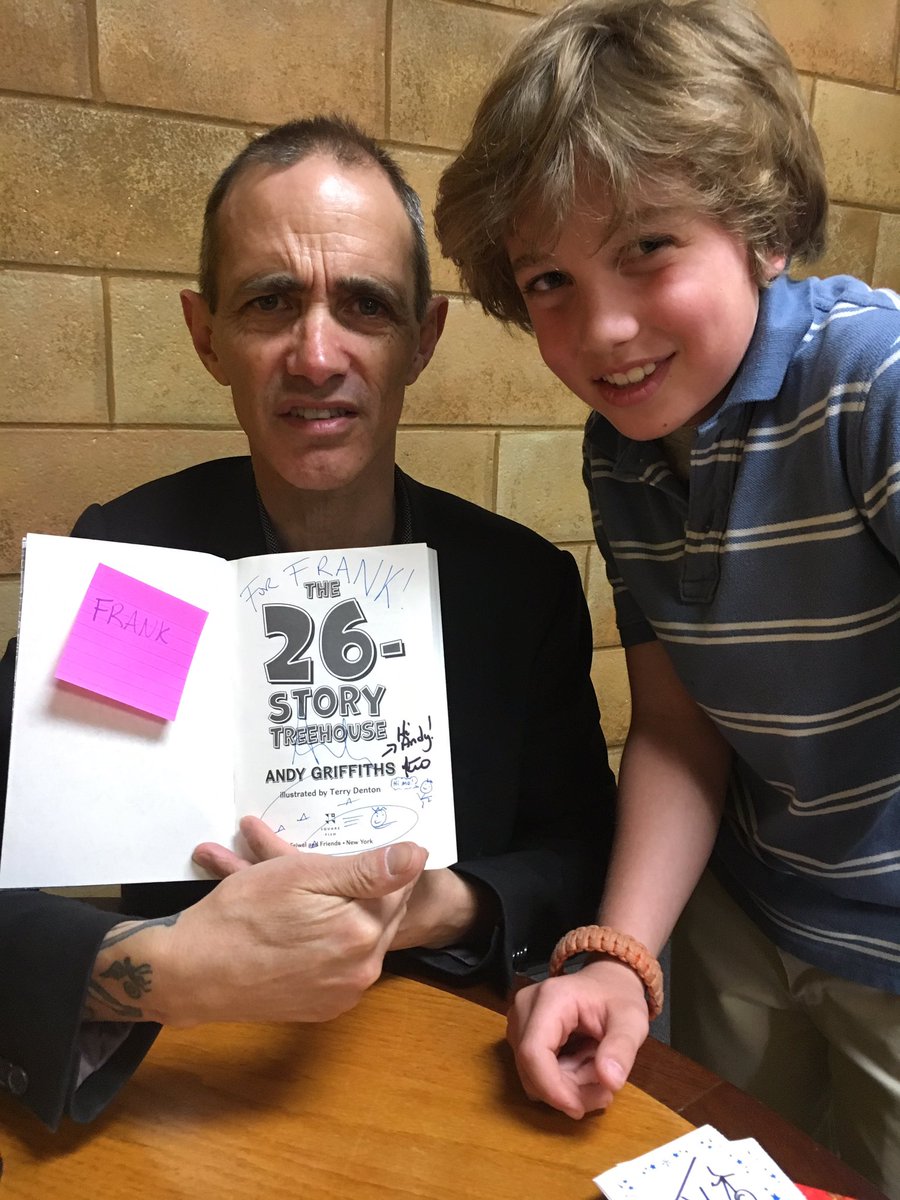 When Mo found out that Andy would be at Spellbound just a few weeks after her, she returned the favor and signed one of his books, even including a little note to Andy. This weekend, Frank came to the bookstore to see Andy and told him the story and asked Andy to sign next to Mo's signature. As you can see by the look of consternation on his face, it's clear that Mo got him pretty good this time.
As I write this, it's way past my bedtime on Sunday night. Monday morning I get to accompany Andy on two school visits before he heads out to the next stop on the Treehouse tour. I've seen pictures and videos of his school presentations, and I have a feeling it'll be a really fun day. Wish us luck!