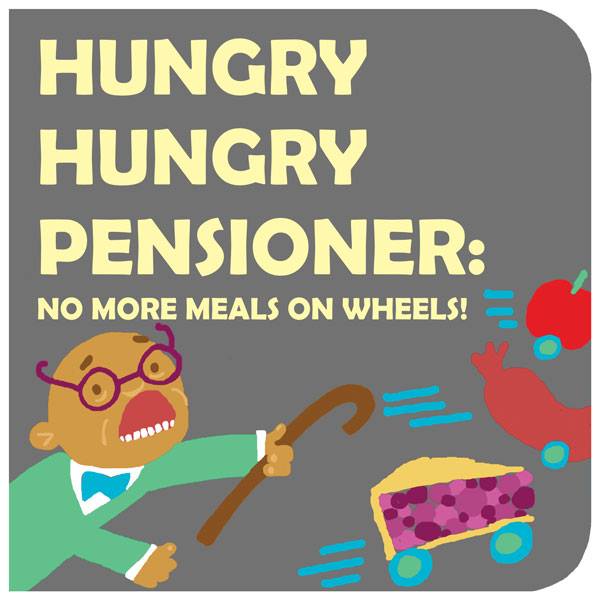 The past few years have seen a veritable explosion of board books introducing sophisticated concepts to babies and toddlers. We've seen Shakespeare and Jane Austen, quantam physics, quarks, aerospace engineering, relativity, and much more, all pared down for tiny tot consumption. Just consider these series: BabyLit, Charlesbridge's Baby Loves, Chronicle's Cozy Classics, Little Simon's Baby Loves To, Sourcebooks Jabberwocky's Baby University and Young Historians, among others.
Now there's a new line. Produced by a newcomer publisher, Debunk Bed, these new board books will have an unabashedly political agenda. "We want babies to think 'right' from the very beginning," said publisher and CEO Mark Whitemun, adding, "We're proudly creating our content — even our facts — from scratch. And we're extremely well-funded."
Debunk Bed will debut five titles in its inaugural 2017 line: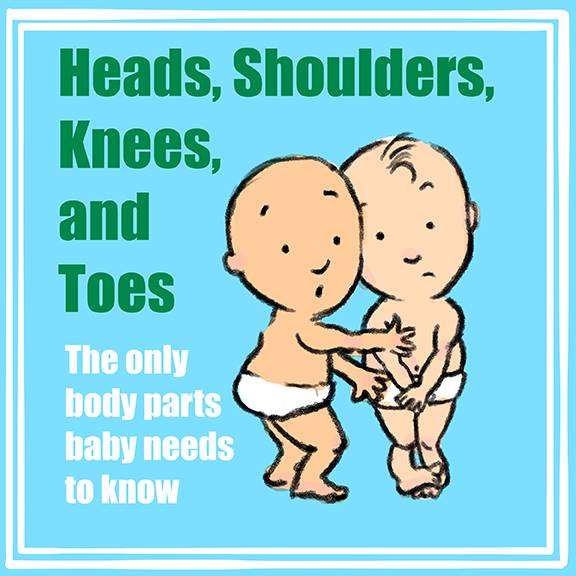 Heads, Shoulders, Knees and Toes: The Only Body Parts Baby Needs to Know. "We think pointing out anything more personal than an elbow just doesn't belong in a board book," says editor-in-chief Tammy Blank. "Parents can rest assured that this is a safe choice for their tots."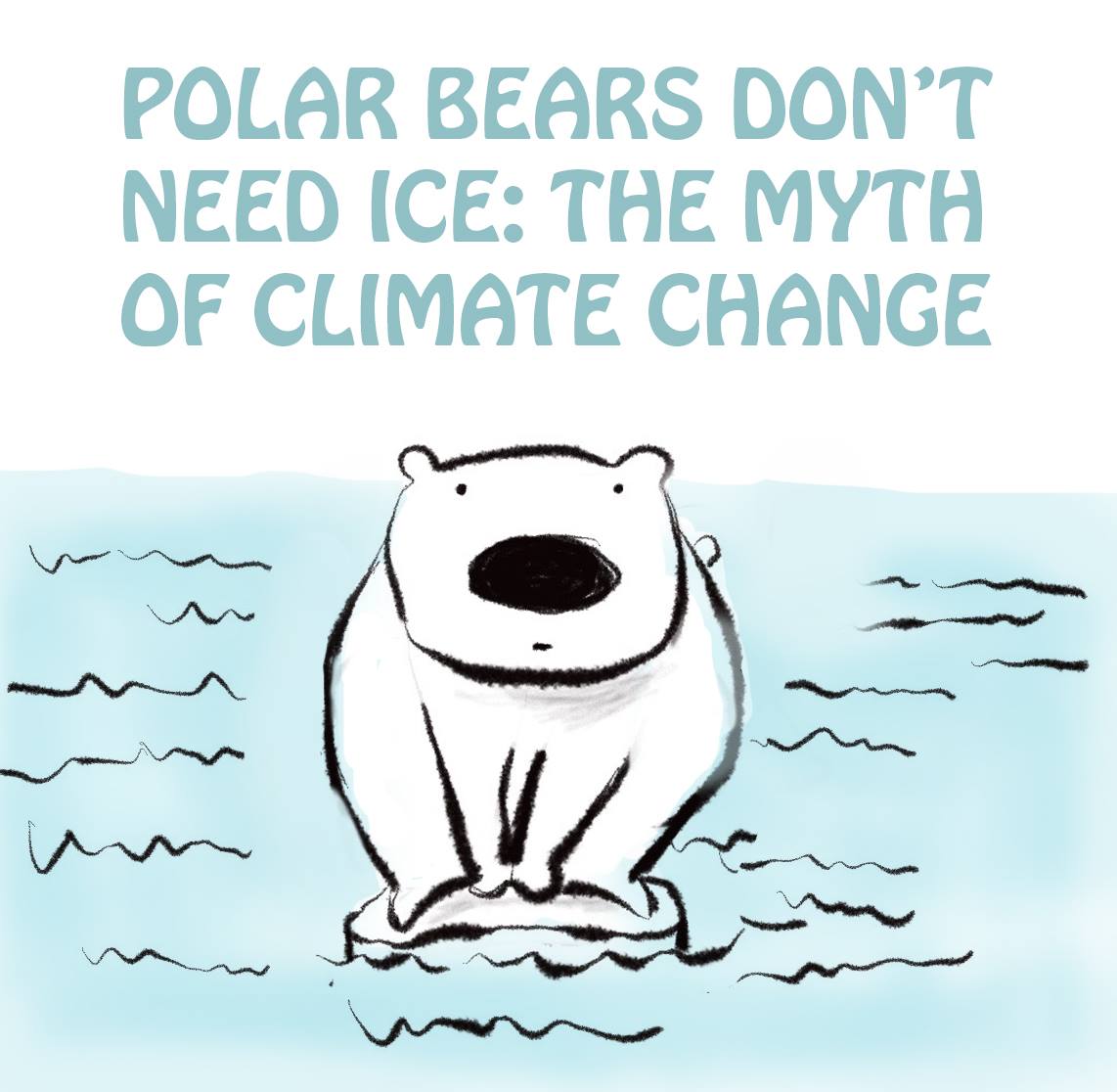 Their second title, Polar Bears Don't Need Ice: The Myth of Climate Change, Blank says, "reassures toddlers that warmer weather and higher seas mean that the Universe is smiling on us with pleasantness."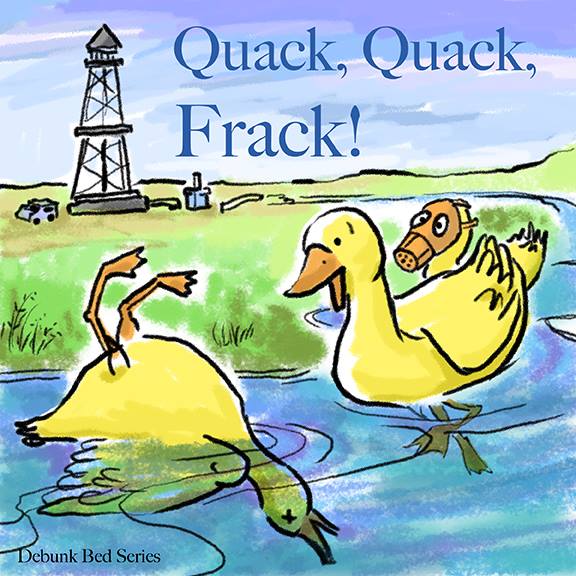 Both Whitemun and Blank are particularly proud of Quack, Quack, Frack! which educates toddlers "about the overblown reports of earthquakes and pollution as a result of fracking, and about the importance of shale gas. We think even young children are capable of making up their own minds about these issues, given guidance. For instance, sure, they like nature, but how will they get to Disney World if there isn't enough fuel for cars and planes?"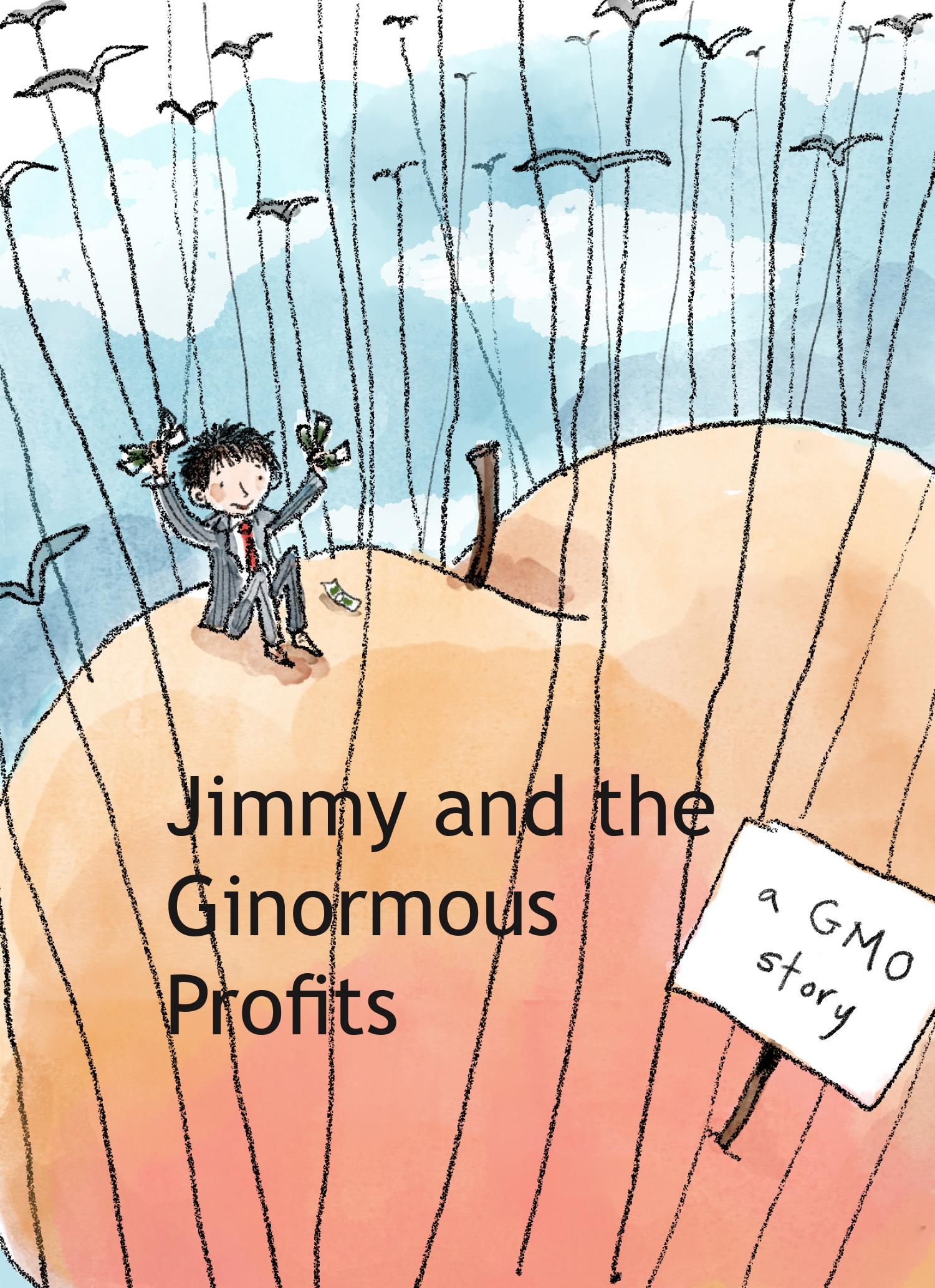 Jimmy and the Ginormous Profits: A GMO Story is planned as a fall release. Whitemun says, "We like to tuck these books into their appropriate 'crib,' as you might say, and fourth quarter is the profit driver. You'll notice this book has a special 'tall' board book format, because it literally gives tiny agri-preneurs a mindset for big business. After all, you're never too young to start thinking about the bottom line. Someday, one of those babies may grow up to cross a nectarine with beluga whale DNA; a whole village could dine out on fruit salad from one peach. Think of that!"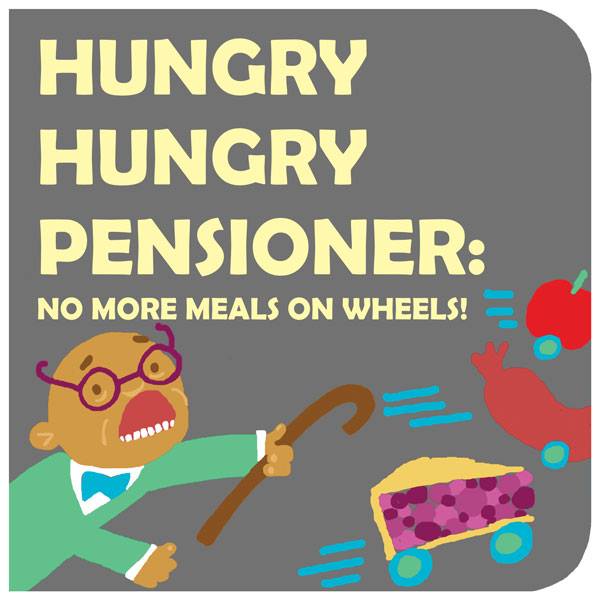 Hungry Hungry Pensioner: No More Meals on Wheels. This book, says Blank, "is a lighthearted look at the dangers of handouts and entitlements. It's a cumulative tale in reverse: the food disappears piece by piece, until there's nothing left. Our philosophy is that a forewarned infant is a forearmed infant; the sooner they wean themselves off of dependency on others now, the better prepared they'll be for their future."
Publisher Whitemun says these books are just the beginning. Debunk Bed has 12 titles slated for 2018, one of which will be the first in a new series Whitemun says is "aimed across the diaper aisle, as it were."
He continues, "We wanted to provide left-leaning babies with books to make this regime transition a little easier, and we think Good Night, Rights is the perfect place to start."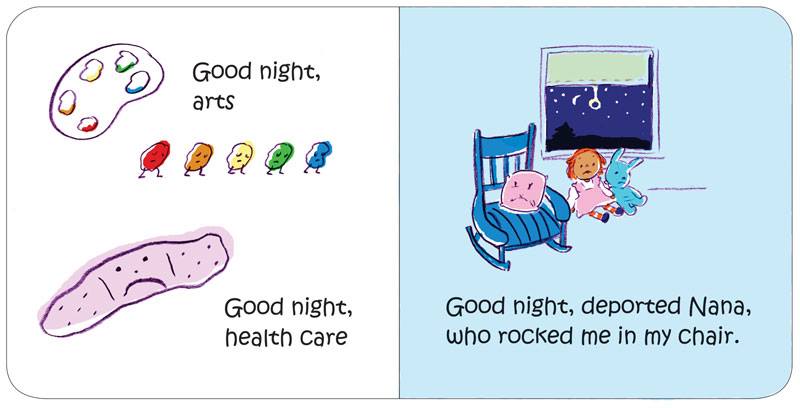 Good night, indeed.
***
Happy April Fool's Day, ShelfTalker readers. For more 'news,' read Kenny's post about the brand-new apps designed to make reading involve less dangerous cognitive engagement.
***
Collaborators:
Thanks to Laura Heaberlin, Emily Copeland, and Liza Woodruff for title brainstorming, to brilliant artists Priscilla Alpaugh Cotter, Liza Woodruff, Jennifer Pulver Goldfinger, and Ruth McNally Barshaw for the cover art and spreads, and to Sue Schmidt for the perfect title and text for Good Night, Rights.
Art credits:
Heads, Shoulders, Knees and Toes and Quack, Quack, Frack! covers: Priscilla Alpaugh Cotter
Polar Bears Don't Need Ice cover: Jennifer Pulver Goldfinger
Jimmy and the Ginormous Profits cover: Liza Woodruff Wright
The Hungry Hungry Pensioner cover and Good Night, Rights art: Ruth McNally Barshaw