We are lucky enough to get a lot of touring kids' authors coming through our store for either in-store or (even more frequently) school visits around Austin. Connecting readers with interesting authors who have something to say is one of the best parts of what we do. And a lot of what we do to host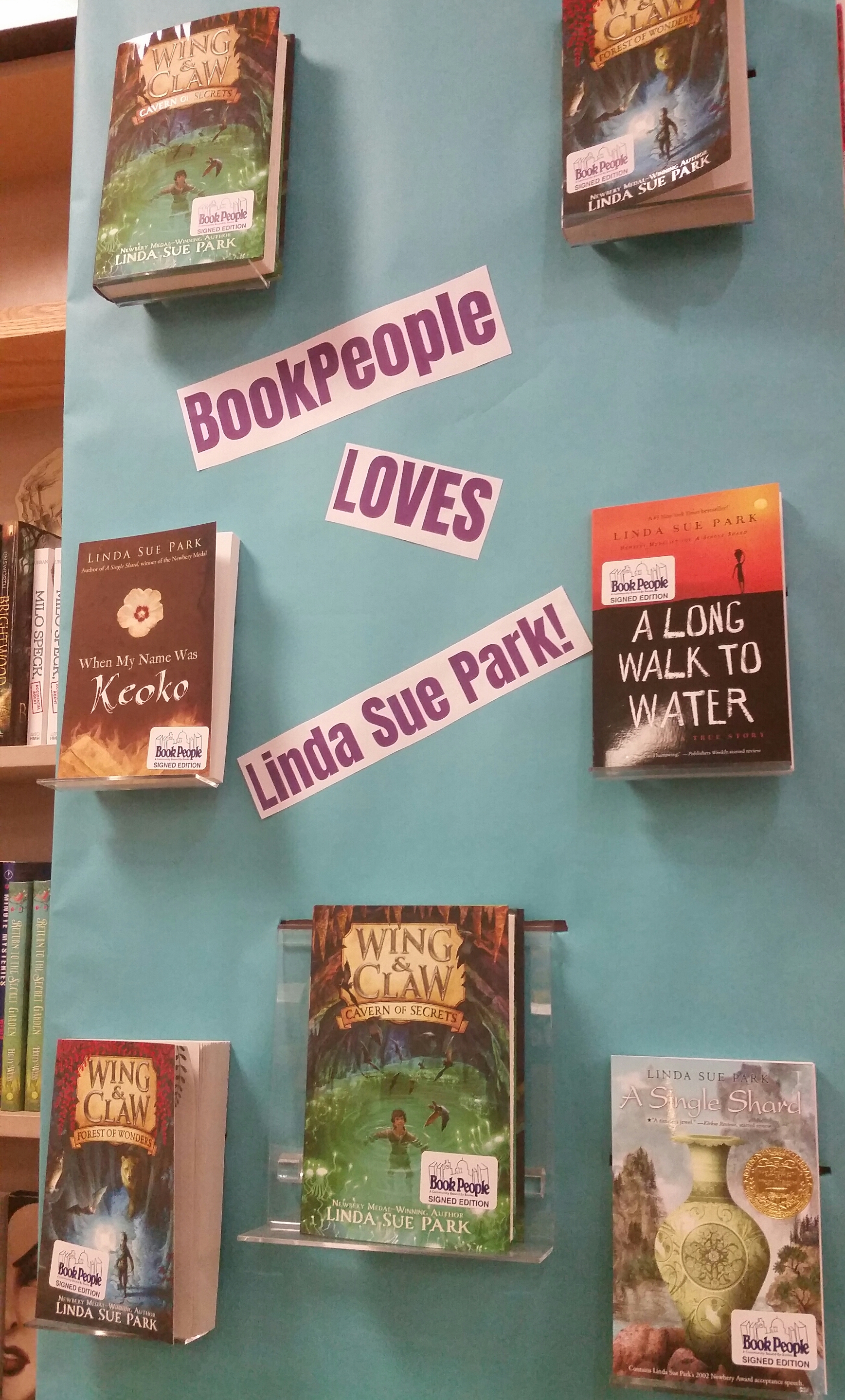 authors involves planning logistics, facilitating public conversations, and being a calming, structured presence in the face of fan ferocity. But sometimes we get a chance to just be fans ourselves, and it's a whole lot of fun.
One of the things we've started doing is to periodically invite authors with robust backlists full of stories booksellers cherish, to sit down with us over some cookies or sandwiches and just chat. We don't often have time in the schedule to do this, so it's a luxury. But when we can squeeze it in, it gives us a chance to appreciate and enjoy an author's presence and it arms us with new energy (and anecdotes) to use in our regular business of talking up his or her books.
This week we hosted Linda Sue Park at two extremely enthusiastic schools and invited her to stop by for a stock signing over tea sandwiches. We had 8 booksellers show up—some who came in on their day off—to me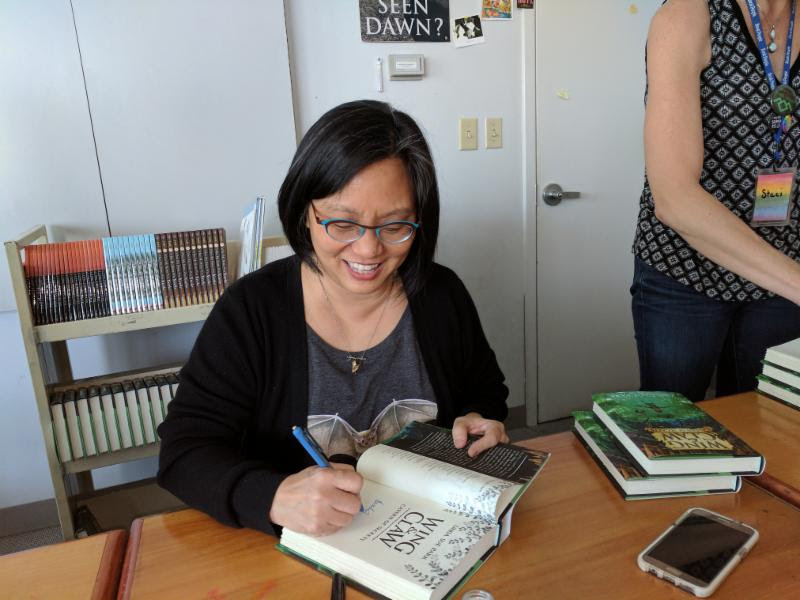 et Linda Sue and share a little conversation.
Conversation topics ranged from the pros and cons of sweet tea and pimento cheese tea sandwiches (admittedly, I was the only "con" in the room, and I stand by it) to the telling of jokes to the cool news that our famous Austin bats served as important inspiration for Wing & Claw Book 3!
Obviously Linda Sue's backlist is replete with the kind of treasures that make her a perfect bookseller's crush — from the irresistible bounce of Bee-Bim Bop to the beautiful depths of When My Name Was Keoko and A Single Shard to the harrowing power of A Long Walk to Water. If you haven't read her new Wing & Claw series, it's something else altogether, but something really wonderful that explores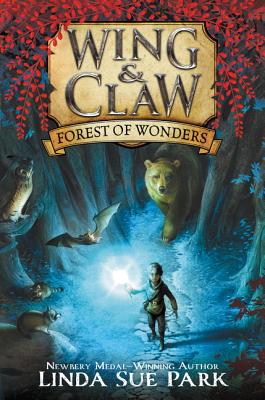 weighty environmental and ethical issues within a thrilling, adventurous fantasy.
Several booksellers shared stories about reading the series with their kids, who unanimously loved it. Topher, our Literary Camp director, told Linda Sue about his son Grey's appreciation for the characters' speech, composed with a layered effect Grey deemed almost "sedimentary," reflecting the importance of the earth in the aftermath of a society-shattering earthquake. And Cindy K. talked about her daughter Greta's sudden addition of a mortar and pestle to her birthday wish list in honor of the book's apothecaries. Of course, when asked which of the two books she liked best, Greta answered, "Hmmm, probably the first one. I love the 2nd one, but it ended at such a good part in the story and I now I have to wait to see how it ends!" Of course, like Greta, readers ALWAYS want more. That's the fundamental problem with being a fan (and with having fans, I presume). So when we can get it, we booksellers love the chance to spend a little bit more time with our favorite authors.
After all, it's good to remind ourselves that we're not just event hosts—we're superfans too.