Helping a customer find just the right book is one of the purest joys of bookselling. But I've also found that curating home libraries through our Books By Mail subscription service holds a special kind of magic. The curious thing about the process is that I've never met most of the kids in the program, and while some subscribers send me some general reading preferences, the sky's really the limit. Because I don't know my audience, beyond age and a few other descriptors, I try to look at each kid's selection at its own project, looking at the list over time to think about just the right next book round out their library. For some kids that list is dozens and dozens of titles long at this point, which feels very rewarding. I get a real sense of connection to the readers, most of whom I've never met, just because I know we share all these books in common.

We have a number of options in our program, and we have subscribers of all ages. I think our most popular package is actually "Just for Babies," which builds readers' very first libraries, and there's something truly special about curating someone's very first book collection. After all, books offer some of the very first windows into the world outside their family that babies ever see.
Because of that I try to send a variety of different kinds of books over time and to highlight fantastic books that might not already be on every shelf. The book list varies a lot, but I've noticed that I gravitate towards some core favorites over and over. Here are some of the board books I consistently go back to—books that I think deserve a spot in anyone's first book collection.
Looking for a stand-out board book that not everyone has? Grab Little Owl's Night by Austin

author Divya Srinivasan, a high contrast look at the life of nocturnal animals seen through the impossibly large eyes of an adorable baby owl.


Interactive fun with animals, colors, and cut-outs? Little kids can't get enough of the simple concepts and intriguing cut-outs in I Spy with My Little Eye by Edward Gibbs. The other books in the series are great too, but I think the original is the standout.
What about a gorgeous book about our place in the world? I love to send families All the World by Austin author Liz Garton Scanlon, an expansive view

of each of our places in our family, our community, our world.
Add a little joy to the pile! I love My Hea

rt Fills with Happiness by Monique Gray Smith, a radiant, exuberant look at the small joys of life and I Like Myself (pictured below) by Karen Beaumont, a celebration of all the silly, funny, and even gross things that make us all uniquely ourselves.
Lessons from the real world: My Friends by Taro Gomi explores all the

things a young child can learn from the animal kingdom. Or to jump into true nonfiction, I like to throw in Hello World! Solar System by Jill McDonald, an accessible intro to outer space

concepts for the vey youngest learner.


Of course I also love selecting books for all ages. Here are some personal favorites that I selected for older readers in the club this month, most of which are high on my frequent recommendation list.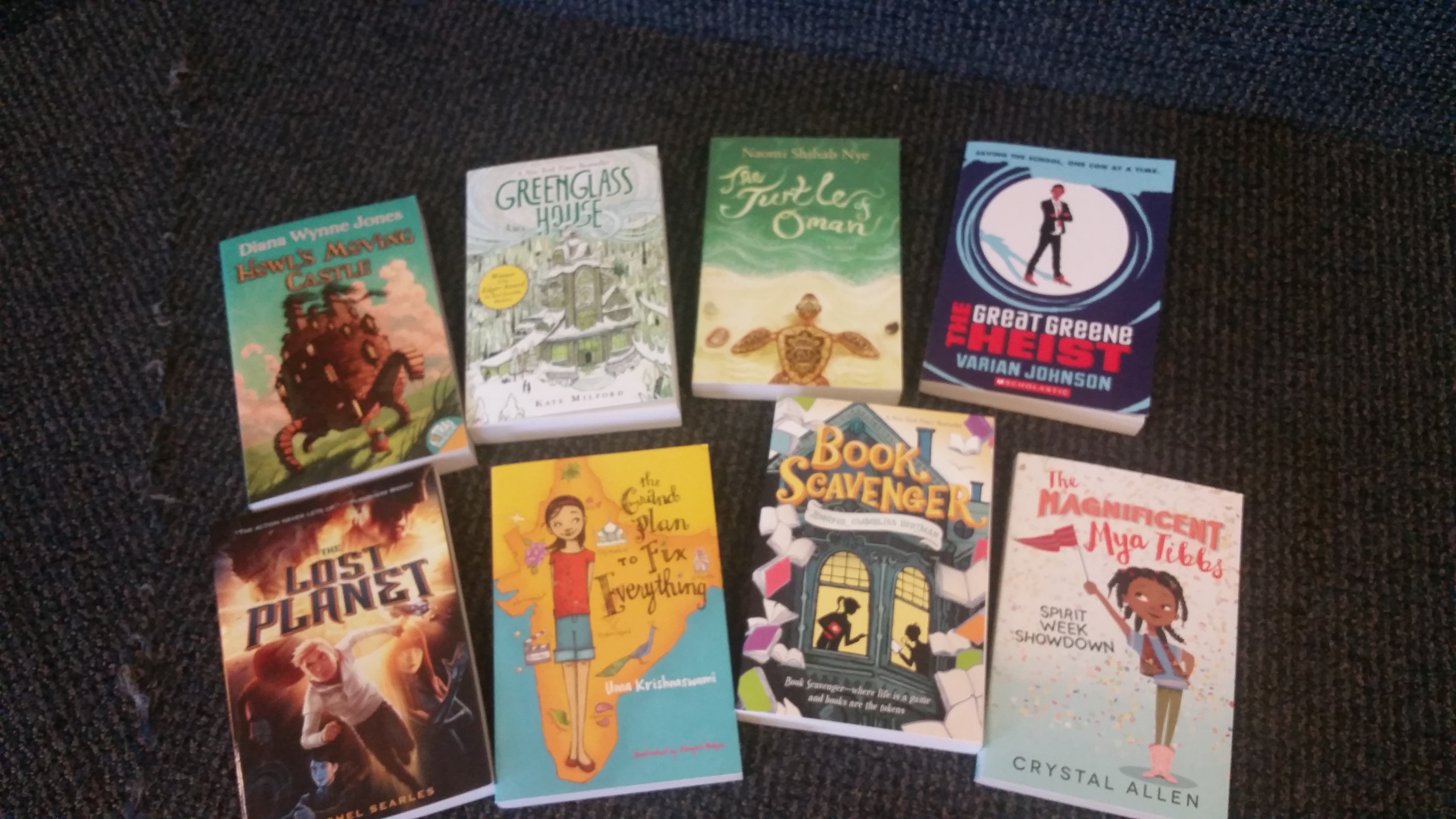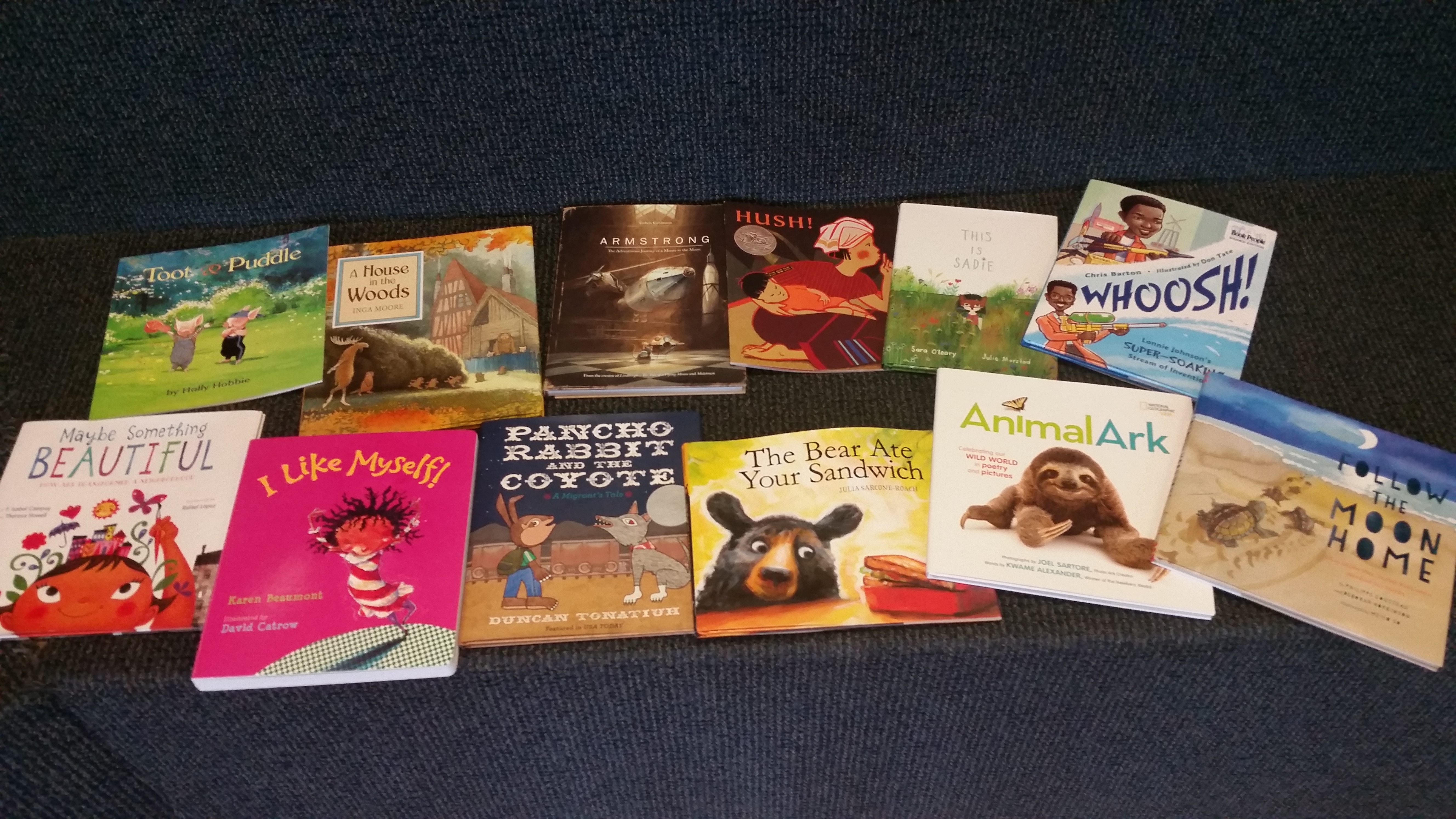 What books do you find yourself handing to kids over and over, month after month?