We have had a beautiful couple of weeks at the Flying Pig. Our store's 20th anniversary has brought in old customers and new, lots of cards and kudos, and much-appreciated press coverage. But something has nagged at me through this time, and I realized there has been a piece missing.
Because Josie and I started the bookstore, much of the love has been aimed at us. But as anyone who loves bookstores knows, the staff is what makes a bookstore great. They bring all of the experiences from their full, rich lives into the store, informing their knowledge of books and literature and allowing them to connect with a wide spectrum of readers.
These are the people we ask to recommend books for visitors of every conceivable age and interest. They have a broad expanse of book knowledge, with special deep pockets of expertise.They matchmake books and readers on the spot, dozens of times a day, often with scant information.They read customer cues in body language and tone of voice to gauge how much help to offer, and when.
They are the friendly faces behind the counter and on the floor who will spend endless amounts of time and energy tracking down fragments of book titles, NPR recommendations from seven months ago, obscure out-of-print volumes, and books remembered from decades-gone childhoods. They track lost and late bookstore shipments, call in damages, and deal with the endless minutiae of bookselling's back end. And they do it all with genuine good nature and ready resourcefulness.
While we often mention our fab staff in ShelfTalker posts, I thought it was high time you officially met the rest of the Flying Pig fleet and learned the important things about them, like their secret identities, superpowers, and celebrity alter egos. Because we quite literally could not do this without them.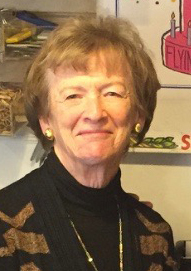 Name: Darrilyn
Age in Flying Pig Years: 10
Go-To Gal for: Mysteries, Literary Fiction, History, Thrillers, Cookbooks, Adult Nonfiction, Picture Books
Superpowers: Flawless taste / Diamond-sharp brain
Secret Identity: Former CIA agent
Not-So-Secret Identity: Mover and shaker on arts and public health boards / Former bookstore owner
Celebrity Alter Ego: Helen Mirren
Most Likely To: Do something fabulous and worthy every day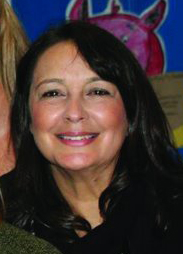 Name: Sandy
Age in Flying Pig Years: 7
Go-To Gal for: History, Biography, Fiction, Mystery, Sports, all kids' books including MG Fiction, YA Fantasy, Juvenile Nonfiction
Superpowers: Ability to find the right book for any reader / Ability to zero in on elusive books' hiding places
Secret Identity: Fortune-Teller
Not-So-Secret Identity: Chef extraordinaire and former Neonatal Intensive Care Nurse
Celebrity Alter Ego: Florence Nightingale
Most Likely To: Significantly improve the lives of all who know her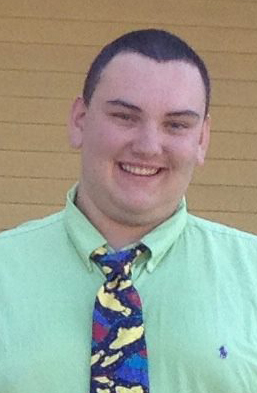 Name: David
Age in Flying Pig Years: 4.5
Go-To Guy for: Fantasy, Adventure, Music, History, Humor
Superpowers: Boundless good cheer / Ability to charm humans from babies to seniors
Secret Identity: Future President of the United States
Not-So-Secret Identity: Baritone sax phenom
Celebrity Alter Ego: Joe Cool, aka Snoopy
Most Likely To: Set a goal, stick to it, and surpass it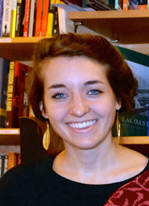 Name: Laura
Age in Flying Pig Years: 3.5
Go-To Gal for: Poetry, Cookbooks, Offbeat Fiction (Adult and Juvenile), MG Fiction
Superpowers: Systems! / Graceful, good-humored customer service
Secret Identity: Librarian
Not-So-Secret Identity: Half of the gorgeously-harmonied Cricket Blue music duo / Baker of delicious items
Celebrity Alter Ego: Wednesday Addams
Most Likely To: Get a recording contract and become the nicest famous person ever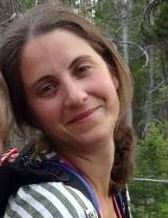 Name: Emily
Age in Flying Pig Years: 10 months
Go-To Gal for: Literary Fiction, Picture Books, Eclectic variety of genres
Superpowers: Goofy coolness / Prioritizing genius
Secret Identity: Musician and singer in a band
Not-So-Secret Identity: Mother of the world's most hilarious children
Celebrity Alter Ego: Love child of Zoey Deschanel and Lucille Ball
Most Likely To: Create an eduring arts + human services organization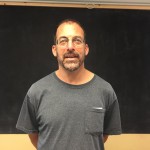 Name: Dan
Age in Flying Pig Years: 5 months
Go-To Guy for: Science Fiction, MG and YA Fiction and Nonfiction, Literature
Superpower: A freakish lack of rookie bookseller errors / Healthy snack inflictor
Secret Identity: Singer/Songwriter
Not-So-Secret Identity: Elementary school teacher, music teacher
Celebrity Alter Ego: Stephen Wright
Most Likely To: Engage in wordplay and dry jokery / Hike very large mountains
***
Several times a week, we hear grateful comments from customers (and sometimes even receive thank you cards!) waxing rhapsodic about one of our staffers who offered the perfect suggestion at just the right time.
Authors and illustrators and publishing folks, next time you visit an indie bookstore, try to meet a bookseller you don't yet know. When you watch these frontline folks at work, you'll be blown away by their superpowers.