Elizabeth always orders our sidelines, and this holiday season she's outdone herself. I am slowly amassing a pile of things to give this season. But one thing really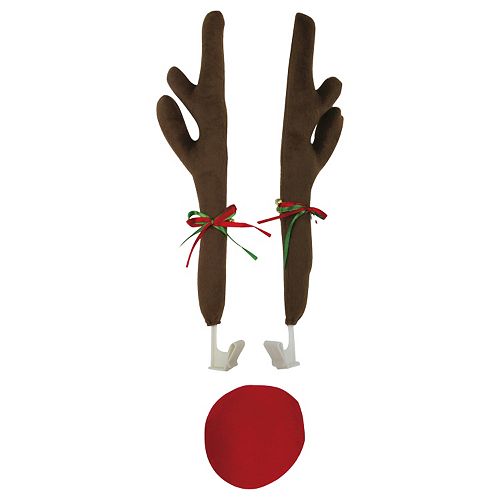 caught my eye: the reindeer car kit. I have always thought these things were cute, but had never gotten one. This past week, I paid off my car, so I treated myself, and my car, to this little kit. Sure, it doesn't look like much, but when you put these three very simple things on your car, fun things start happening. 
I've noticed that people wave more at me when I'm at stop lights. Random strangers are smiling at me. People comment on my car when I'm getting back into it. "Those are cute!" I hear a lot. But nothing beats what happened Saturday when I was at the only stop light in Shelburne Village. A customer I know was in the lane next to me and rolled down her window. "I love your reindeer. Where did you get it?" I told her we sell them at the bookstore. "Can you hold two for me?" I said yes and off we went in different directions.
Sometime later that morning, Cricket came to the store for her reindeer automotive outfits and we started talking. I knew she has several kids and suggested that maybe the whole family should get these for their cars, not just her and her husband. Well, she thought that was a fantastic idea and bought the remaining four car costumes we had in the store.
I smiled as I thought of her family driving around with these, and hoped to pass her again on the road. But then the glory of Facebook allowed me to see the cars. Cricket and I are friends on Facebook and I noticed that I was mentioned in her fee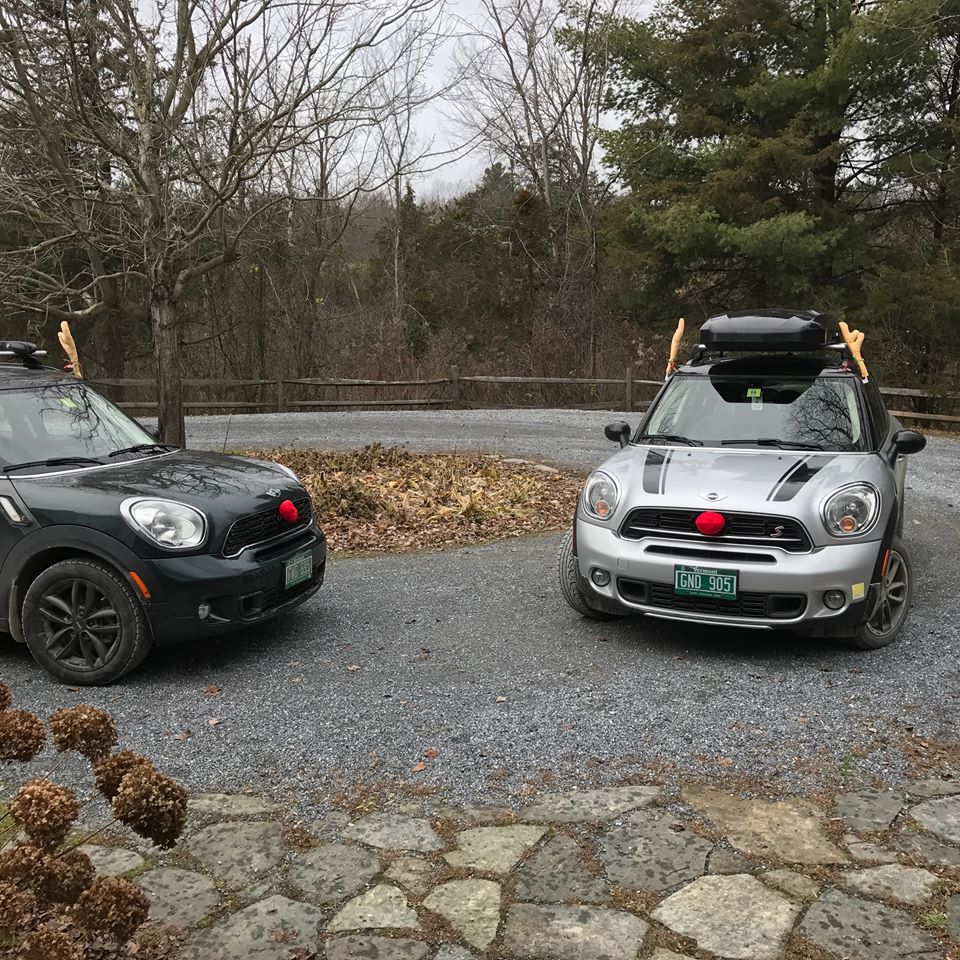 d, so I went to look. And here's what I found, with a status update of: Feeling Festive!
She now has 65 likes on this post and more people have asked me if they can have these. Sadly, we're sold out of them, but my goodness, I love this story, not just because the total cuteness of our cars now, but because Cricket special ordered at a stop light.