I think my favorite part of last week's Children's Institute was meeting six new booksellers, all with stores less than a year old. It's joyful to meet these energetic, determined folks. They're all so different, and so hopeful and full of great ideas.
Two of these booksellers happened to be at the Seven Stories dinner for one of my favorite authors, Julia Alvarez, in celebration of her lovely, poetic picture book addressing children's questions about death, Where Do They Go?, illustrated by Vermont artist Sabra Field (published by Triangle Square, dist. by Seven Stories).

The evening was delightful in every way, with lively conversation and delicious food. In addition to enjoying the company of the always gracious, funny, elegant, and brilliant Julia Alvarez and her dashing husband, Bill, another highlight was the opportunity to hear about DeAndra Beard's six-month-old literacy and language center, bookstore, and café, Beyond Borders Language Learning Center in Kokomo, Indiana, and Deserea Russell's year-old Imaginations Bookstore in Columbia, Maryland. We will definitely be hearing more from these two booksellers.

The Children's Institute was filled with talented booksellers, authors, editors, and publishers. I was delighted to run into fellow New Englander Kate Messner (aka The Phenom) the moment I arrived at the hotel, and to hear the magnificent keynote addresses by Kate DiCamillo and Julia Alvarez. (I had to miss Dave Barry's speech, unfortunately, but I'm sure it was hilarious. There are still lines from his columns that have become part of my family's lexicon.) It was a conference full of hope and literary delights.
Back in Vermont, two childhood friends came to visit this weekend, and when we were roaming around Burlington's Frog Hollow, a local artist and artisan gallery, I saw charming pencil artwork by someone whose work I'd never seen.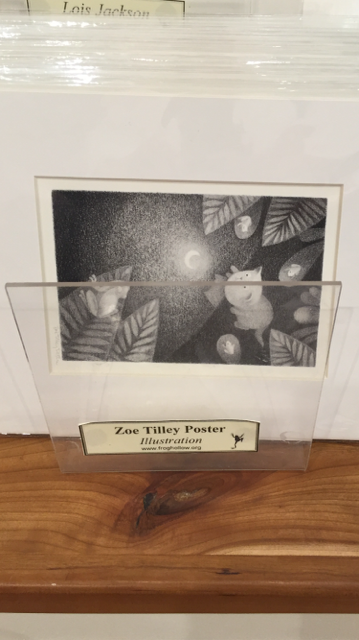 Zoe Tilley's animals and nighttime tableaux are softly luminous. The visual quality is a little flattened and hardened on the web, so you can't really see the loveliness in full, but I thought I'd share a few pieces: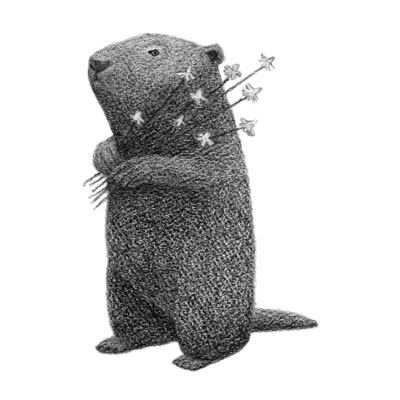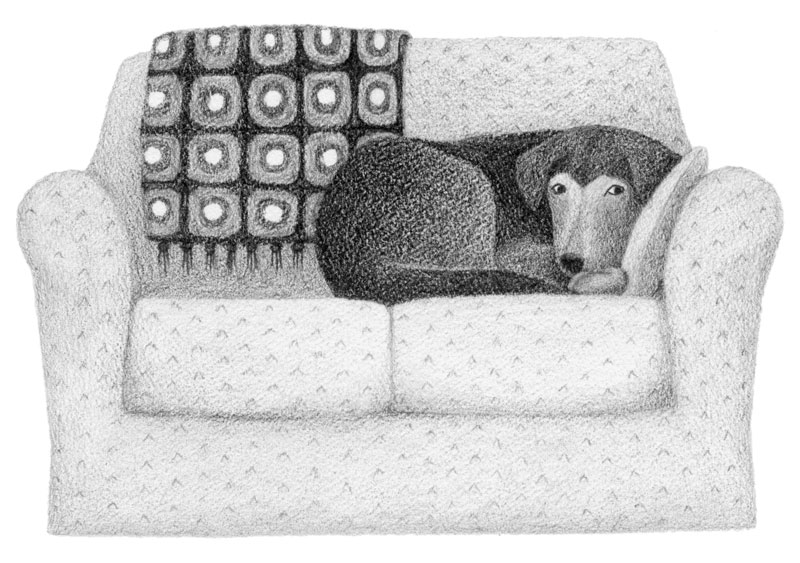 Everywhere I turn, it seems there is new beauty to be found. There's something awfully comforting about being 20 years in to a field and still finding so much joy and hope and promise in it.