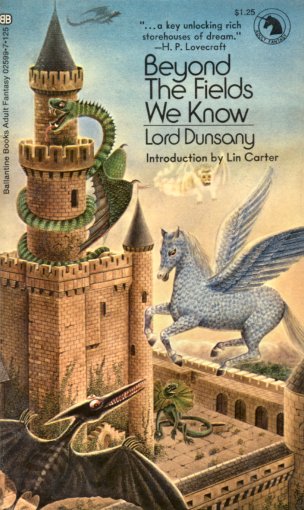 We booksellers assume ourselves to be fluent in the language of blurbs. This is hubris. The fragility of our blurb command in particular, and our sanity in general, become apparent when we have occasion to stray beyond the fields we know and enter those remarkable meadows where poetry blurbs are found.
Poetry blurbs are clearly a language of their own. To the untuned reader, their purpose appears to be overshadowing the poetry collection they are reviewing with abstruse but athletic hyperbole. This can hardly be the case, of course, and only accentuates the layman's lack of understanding in this uniquely cultivated world.
For example, in preparing materials for a poetry reading, I recently encountered the following sentence. "Book of thisness, book of withness, book of now." I had no idea what any of those terms meant, and, not wanting to deprive myself of the potent pleasures which surely attend becoming fluent in poetry blurbs, I pondered on a means for achieving enlightenment that wouldn't involve actually engaging in poetry.

The answer was obvious. There needs to be a Dictionary of Poetry Blurb Terms. Rather than leave this important project to chance, I decided to get working on it, and to solicit your help. Below are listed some terms, a few of which have potential definitions.  Please help the cause by either providing definitions where they are lacking, improving upon the sample definitions, or providing other terms along with definitions.
SAMPLE TERMS AND DEFINITIONS
Withness: A state of mutual adoration between poet and blurber.
Thisness: The temperature at which self-congratulation coagulates into a solid.
The tautology that contains knowledge: A different tautology than the one currently being employed.
This is a brilliant, un-erasable book: The poems give you nightmares from which there is no awakening.
Sudden reserves of stillness and contemplation: The poems run out of gas.
The poems both sense and want to, enacting a rigorous aesthetic engagement that never quite achieves synthesis, instead posing writing itself as dialogic longing: These poems will kick your ass if you try and understand them.
Contrapuntal speed and delay: Has way better instances of speed and delay than other poems.
If there is justice, the future will look back on this book as a major event: The world is unfair.
It's a book about seeking to find the forms in which to think the thoughts necessary to survival, then about seeking to find the forms necessary to survive survival and survival's requisite thoughts: It's an unauthorized sequel to Hatchet

TERMS IN NEED OF DEFINITION
syntactical and almost kaleidoscopic subversion of univocal emotion:
These poems invite the reader to sit awhile in thwarted desire and fulfilled desire:
security of sources and formal promiscuity:
The most important book published this year:
iridescent contacts:
eruptive grammars:
enjambed verses and impacted prose:
lyric prose about the conditions that make literature almost impossible:
spittle-flecked micro-narratives:
clean as a whistle yet with a shockingly foul mouth, and very doggy:
Please post your contributions below.