Every day I get galleys in the mail. And every day I make the decision of what to read and what not to read. The way I make that decision is decidedly haphazard. Some books I've been desperate to get and dive into because there's already a buzz about them, others grab me as I read the back cover, and then there are the books that languish partly because I don't know the author or it's the wrong genre for my mood, etc. Occasionally, someone from the publishing house will follow up with an email. This generally is not that effective because I get so many of these emails a day. But yesterday I got the best follow-up email, ever, that has me ready to find this galley and read it.
The first thing that struck me about this email was the subject line: "A book for Allie". Allie happens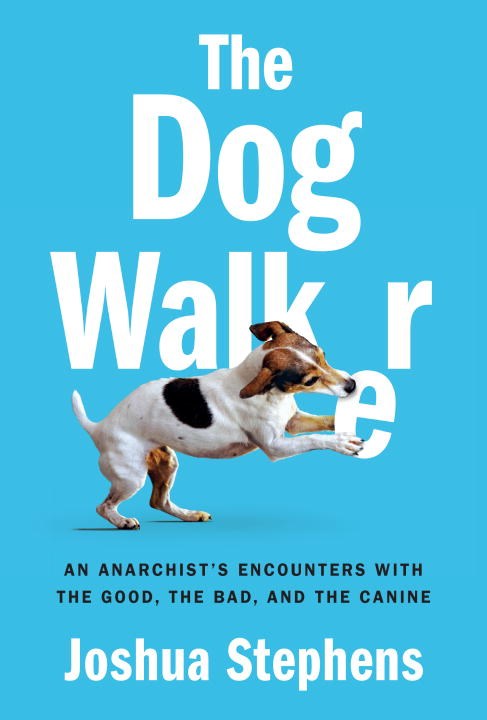 to be my dog, who I blogged about in May. I was fairly stunned that a publisher would be sending a book to the dog, needless to say I opened that email immediately. It was funny, thoughtful and even included a link to the book's information via Edelweiss. This was a brilliant email. The book is The Dog Walker: An Anarchist's Encounters with the Good, the Bad, and the Canine. I'll be honest: while I have a dog, I'm not normally a fan of reading dog books, but the first thing I will do when I get to the store today is look for this galley and take a look at it.
The sense of playfulness about the book is what grabbed me. Liam from Melville House, who said he sent the book to Allie, ended his email with this charming sentence. "Of course, Allie's encouraged to share with the rest of the staff, but I wanted to make sure it got into the right paws first." Perhaps I'm easily charmed, but this was fabulous. That someone read the blog in May and thought that I might actually want to read this book, then sent a clever email to follow up, is a surefire way to get me to pick up the book. I realize this kind of personal touch can't be had for all galleys (no one would get anything done, ever, if this were the case) but wow, it sure worked for this one.