It doesn't happen all the time, but when I draw a total blank for a customer's request, I'm grateful to the members of children's bookselling world for bailing me out. There are two internet listservs that are only for children's books: the ABC and the NECBA. (I should add, I'm sure there are more, but these are the only two I have access to.) The ABC is part of the American Booksellers Association and NECBA is the children's book group of the New England Independent Booksellers Association. Having access to other children's booksellers makes such a difference in my work life.
Bookstores can be very solitary places to work. The only immediate colleagues you have are the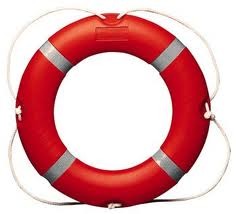 staff at your store. But sometimes, everyone draws a blank on a certain title or we just can't think of books about a certain time period. Yes, there are ways to look these things up, but often they can lead on wild goose chases that are maddening. Sunday afternoon a new teacher came in and was looking for fiction books for her fifth and sixth grade about westward expansion. Admittedly, this is not a topic I'm well versed in. I stumbled along in the middle grade section looking for covers with wagons and western images. I realized this did not make me look all that competent. She was not looking to buy anything that day, she was planning for a unit in six weeks. So I regrouped. I told the teacher honestly, "This subject is not my strong suit, but I can ask my bookseller friends and see what they suggest."
Yes, I could have gone to any number of internet searches, and had she been needing a book that day, I would have. But her timeframe allowed to go to my friends on the web. Within minutes of posting my query, I got some answers. Sadly, not as many as I'd hoped for, but knowing the collective brain of children's bookselling world (okay, mostly the world of New England) could help me made me feel better. And my customer was heartily impressed that I could just pose a question of other booksellers and get some pretty speedy answers.
Knowing that I have ready and easy access to the "collective brain" as we call it makes me a better bookseller. I can safely ask questions of people with different strengths than I have. And the beauty of this versus an internet search is booksellers are speaking about books they know and feel confident about. So I don't have to look up reviews for books I've found on an internet search – these titles come pre-vetted by my peers. The other great thing about this is the feeling of camaraderie with other booksellers. There is a lovely sense of having backup when I'm at a loss, and that is a lovely safety ring to grab hold of.