For the people in children's books, next Monday is a huge deal. It's our equivalent of the Oscars. There are many awards that are given at the American Library Association Midwinter conference. However, for picture book fans, the first award of the season, the Charlotte Zolotow Award, was given out last week by the Cooperative Children's Book Center (CCBC). This award is for picture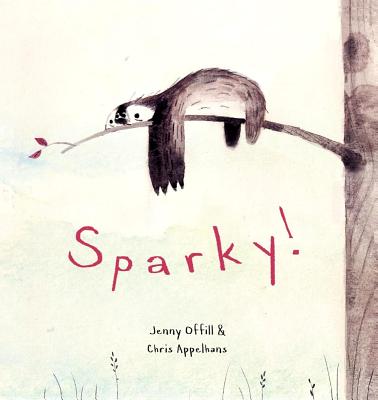 text. There are only two other awards for text of picture books: the E.B. White Read Aloud award given by the ABC (part of the American Booksellers Association) and the SCBWI Golden Kite Award. It does seem odd to me that there are so few awards for text in picture books. Yes, the pictures are huge in these books, but the words are often why parents have to read the same book every night at bedtime for months.
Last week the winner was announced and it was Jenny Offill's charming book, Sparky, about a girl who comes to terms, in a very funny way about the limitations of her pet sloth. This book is a delightful play on a child wanting a pet desperately, and then getting one and realizing he's got some issues that other pets don't have. The committee then named five honor books, and, I'm thrilled to say that Elizabeth Bluemle's book, Tap Tap Boom Boom  was one of them.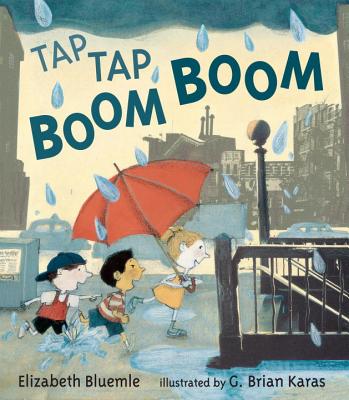 It's been a good year for Tap Tap Boom Boom. It made the New York Public Library list of top 100 books of 2014 and now the Zolotow Honor. The fact that Elizabeth keeps getting honored as an author makes working with her at the bookstore all the more fun. After the NYPL nod, we sold more of her book for the holidays, and now we just keep ringing our little bell at the store (we normally ding once if we need help at the register) twice when someone needs a book signed by Elizabeth. It's awfully fun to hit the bell twice and shout, "Author! We need a book signed!" Some folks come in not knowing that Elizabeth co-owns the store, and the look of surprise and delight when we ask if they'd like the book signed never gets old.
The other Honor books were excellent as well, and not surprisingly, books I enjoy handselling. Beautiful Moon: A Child's Prayer, written by Tonya Bolden; Chengdu Could Not, Would Not Fall Asleep, by Barney Saltzberg; Ivan: The Remarkable True Story of the Shopping Mall Gorilla, written by Katherine Applegate (it is interesting to note that this book, as well as Elizabeth's, was illustrated by G. Brian Karas), and lastly, Water Rolls, Water Rises = El agua rueda, el agua sube, written by Pat Mora.
This award is a wonderful way for Elizabeth, and the store, to start the new year. I fully expect our little bell to get a workout in the coming weeks.