Oh, lovers of book lovers, what shall you give your beloveds for Valentine's Day?
Might you give a "Library Book Necklace" from DoonyandMoony or another vendor on Etsy? Even though it's simply a print under glass, it looks like real, teeny books set in the glass dome. (Please note: for all images in this post, just click on the picture and you will be magically transported to the vendor's website.)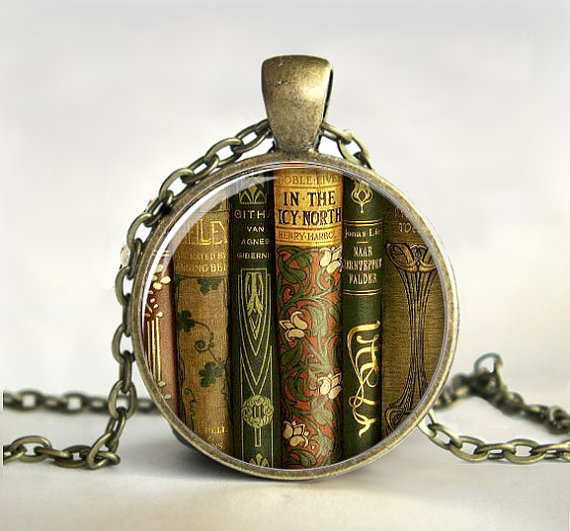 Or perhaps something with actual words and sentiments that book lovers appreciate, from WordBaubles?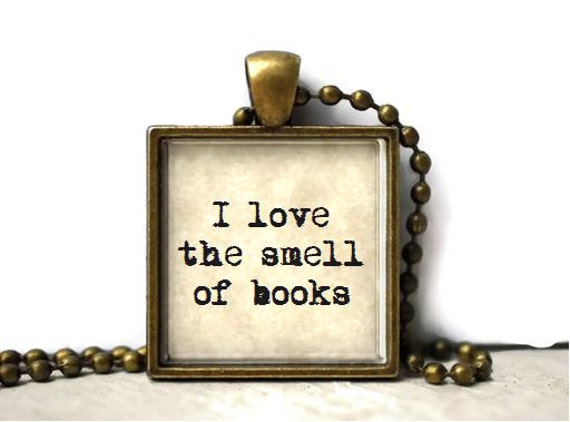 Maybe you'd like to give your special person one of the AMAZING literary totes (or T-shirts, or posters, or tattoos) from Litographs? In addition to striking design, the image happens to be made out of the words IN THE ENTIRE BOOK. All of the words in each book, up to around 40,000 words (20k on the totes; they explain all this on their website). The posters come in a variety of color combinations and the art made from words ranges from striking and iconic to delicate and romantic:
If your sweetie is a gadget geek who loves books, how about an iPhone charger built out of books? RichNeeleyDesigns makes these "Booksi" chargers.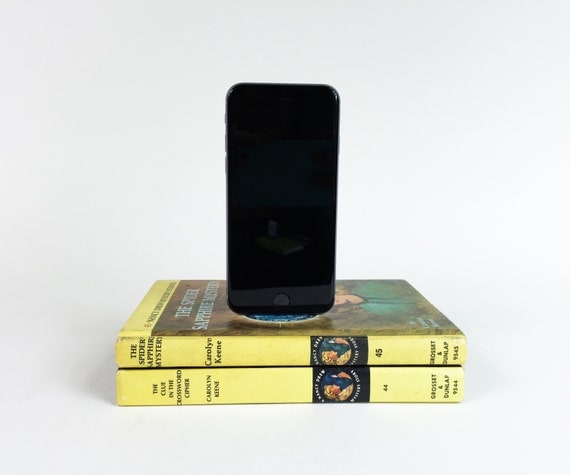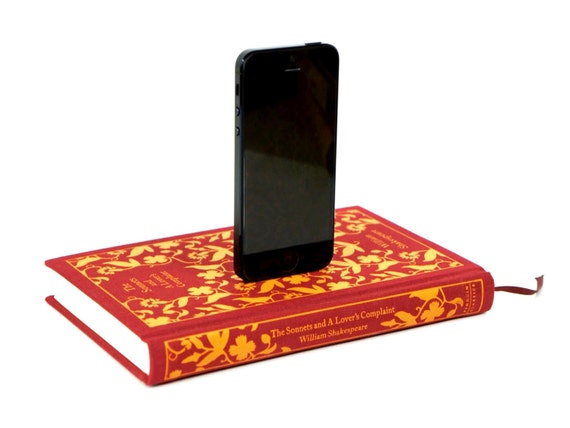 Here's another pretty necklace found on Etsy, this from Moongarden Designs: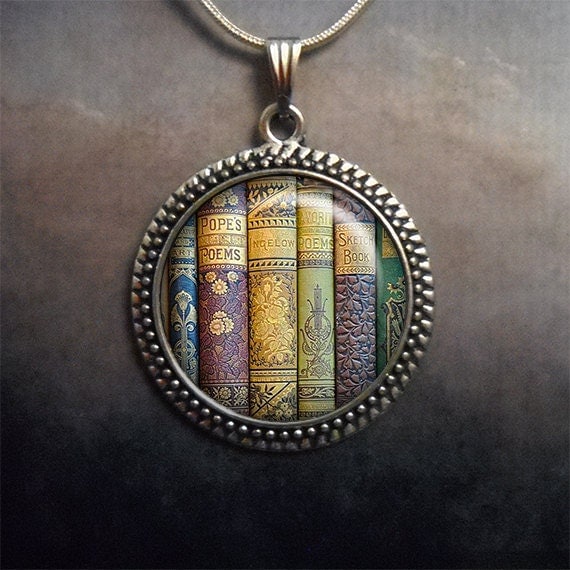 For whimsy, an artist named L Delaney makes this fetching miniature book with a secret compartment: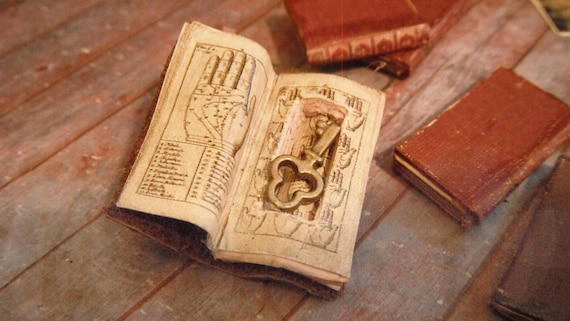 This time of year, if you're in the Northeast, you can't go wrong with a literary scarf. My sister's family gave me this Jane Austen scarf from Storiarts featuring the declaration of love between Elizabeth Bennett and Mr. Darcy. I have to say, it looks REALLY good on! And it's warm and soft and cozy.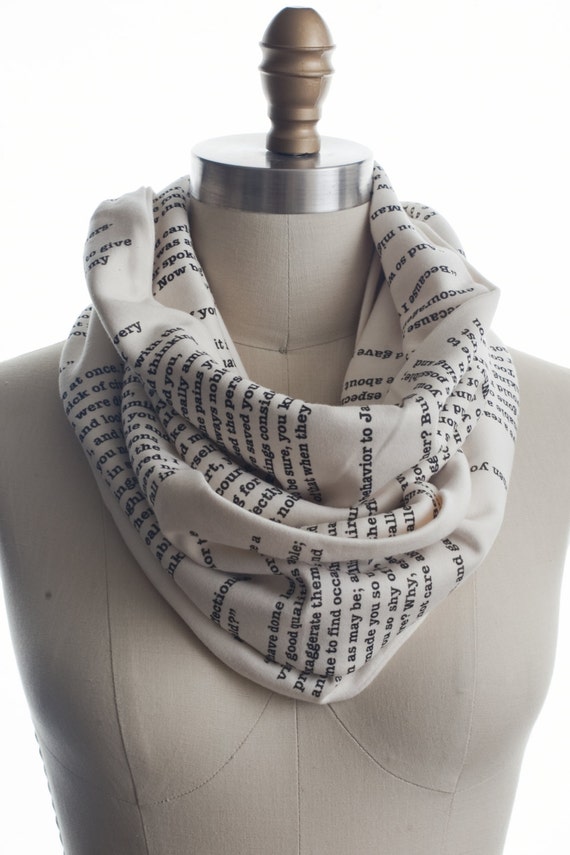 Be sure to check out their Alice in Wonderland, Anne of Green Gables, and Poe's "The Raven" scarf while you're browsing!
And as long as we're letting Storiarts keep us warm, check out these cool Little Women Writing Gloves: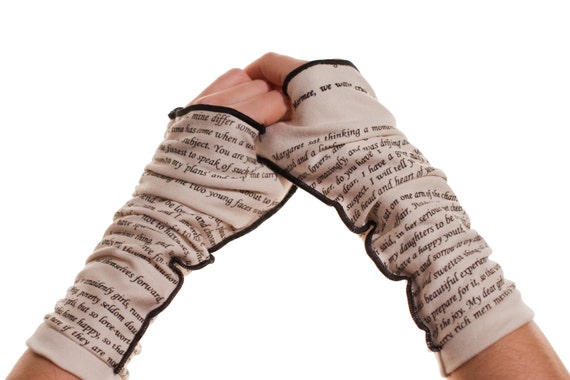 To complete your snuggly ensemble, why not this sweatshirt from Love Cove Apparel?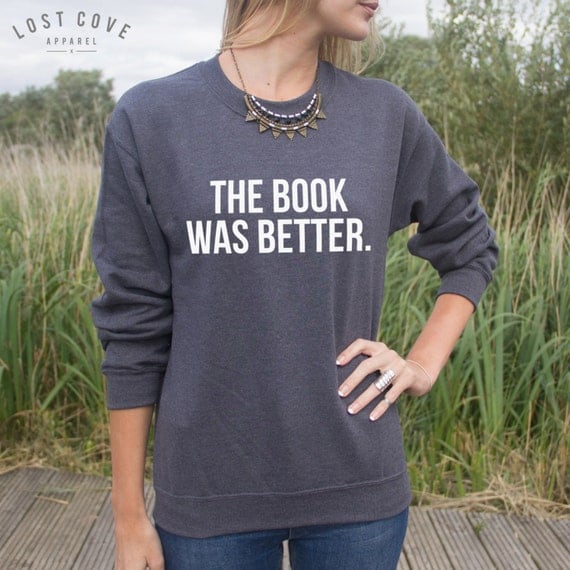 And for a truly personal, romantic gift, BookArt88 will create a personalized folded art book sculpture with the initials of your choosing. You still have time! Current turnaround is four days.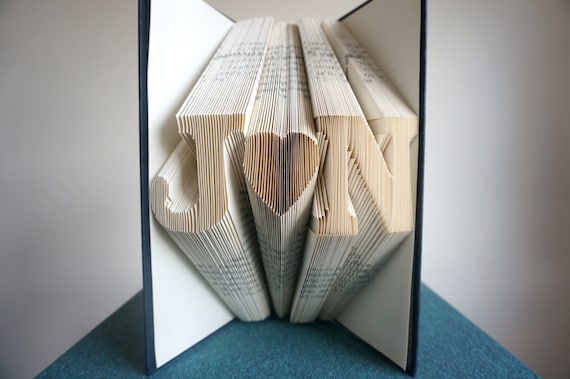 What will you be giving your special someone?