I have recently been traveling in New England and, as I'm wont to do when I'm on holiday, I visit other bookstores. I do this for several reasons, chiefly, I love bookstores and it's nice to be in one and not see everything that needs to get done, but rather, just enjoy the store. When I'm in a store I become one of those people who sniffs the books, who stands back and admires the display, wonders about the choices for face outs and ponders what sections are the good sellers.
I was in Bethel, Ct., and stopped by Byrd's Books. I heard about this store through our trade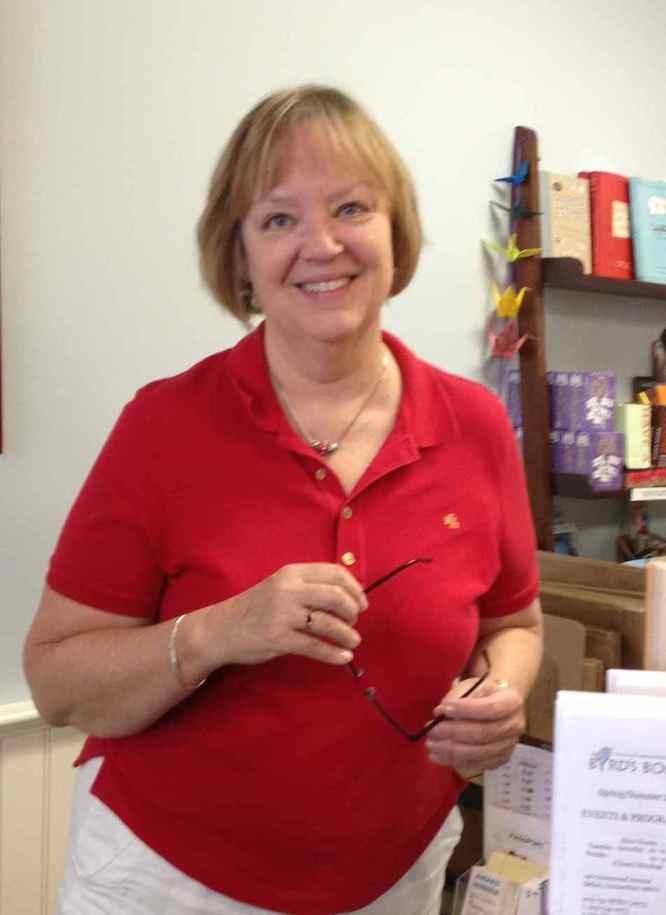 association and have been reading their very good e-newsletter, so I was very curious to see the store. The day I happened to visit, they were busily preparing for their Find Waldo Local party. My timing really couldn't have been worse. I arrived at three, just under an hour from their party with an expected attendance of 50 kids and their parents. They had moved most of the shelving out of the middle of the store (they had smartly gotten all their floor units on wheels, so they could move them out of the way for events) and the owner, Alice Hutchinson, kept apologizing for the store "being in disarray." I assured her I was used to pre-event chaos. And I have to say her idea of chaos was my idea of calm, everyone bustled about with purpose but not in a frenzy. Despite this, she still managed to show me around the store.
I love seeing how other stores are arranged, what sections they stress and what sidelines they carry. Byrd's Books has an amazing local authors section. I had no idea there were so many Connecticut authors. Alice said this was one of their bestselling sections, proving that customers really do like local books and supporting local authors. What surprised me was the depth of her "life issues" section. I asked about that and she said Bethel was one town away from Newtown where there was that horrible school shooting two years ago. When she told me that I paused for a minute and was reminded that again that the bookstore is often the place families go for solace when tragedy strikes.
The sidelines were wonderful. I asked Alice what their bestselling sideline was. It seems to me that sidelines are so quirkily reflective of the store and their customers that they are a good gauge of the community. Turns out, her collection of Buddhist singing bowls were "hands down our bestselling sideline." I asked if there was a large Buddhist population nestled in the hills of Bethel, and she said the sales were because of the folks who do yoga and the various yoga studios in town. I had no idea.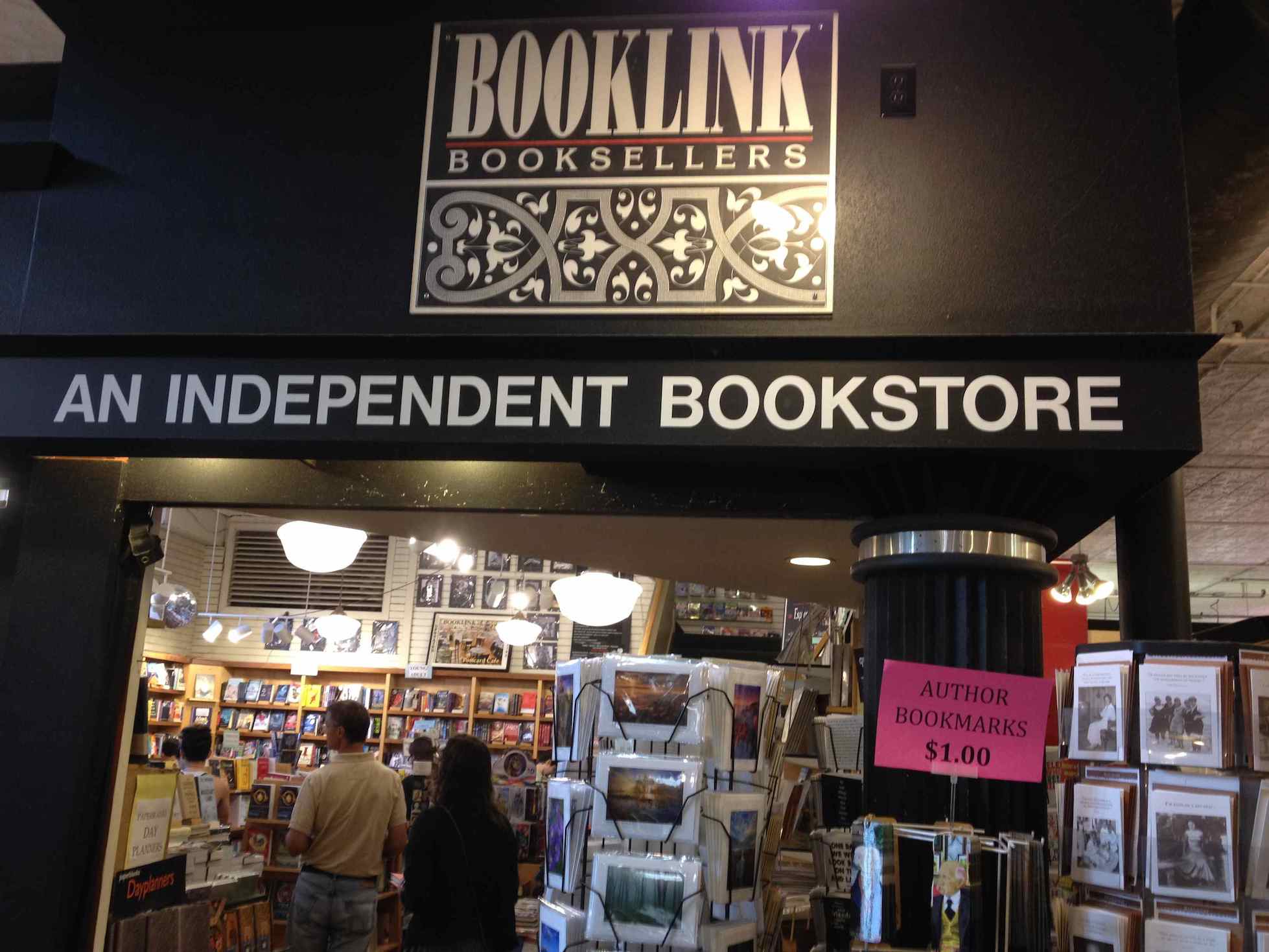 Later in the weekend I was visiting a friend who had recently relocated to Northampton, Mass. After brunch we meandered to a very small mall. She was looking for the yoga studio and I made a beeline for what at first looked to be a small bookstore, but turned to be two levels of a lovely, inviting store. Booklink Booksellers is a small store with an utterly amazing selection. What drew me to the store was their collection of New Yorker cards placed just outside the entrance to the store. Whoever organized the store's space was very smart by getting customers' attention with cards and then easing them into the store itself. And once inside, it was a treat. My friend must have thought I was crazy as I kept exclaiming how wonderful the selection was. I just kept telling her, "No, really they've picked the best books to fill their space." She was too busy looking at the non-fiction section to pay much attention to my goings-on.
I noticed too, that they had smartly kept the young adult section on the first level with the adult books. I think this reflects two things: the first is, young adults feel more aligned with the adult section and don't like to be "marginalized" in the kids' section (especially one so removed from the adult, as it was in this store) and secondly, more and more adults are reading young adult books, so making it easier for them to sashay over to the YA section is likely to result in more sales. The last genius shelving move I saw was to have the series chapter books along the staircase that leads to the children's section. That way, kids can browse their Magic Tree House titles on their way upstairs. And, they put the coffee bar up with the kids' books, so parents can get a latte or a brewed tea while their kids browse. Again, pure genius. There was not one inch of unused space in this store, but it didn't feel cramped or overly full, just inviting.
I will be gone for a bit longer and will make further excursions to other stores. I find it invigorating to see other stores and what they're doing. Too often, booksellers toil in isolation and it's so lovely to see other stores and talk to booksellers while they proudly share their store with you.