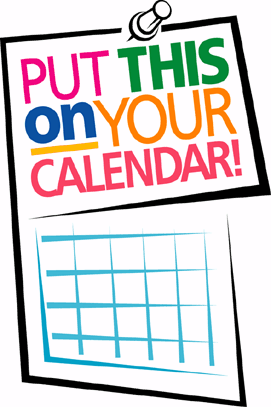 The book world runs six months ahead of the calendar, which is why we all order our Christmas books in July and why our event proposals for winter 2015 are due in the coming weeks. In the old days (yes, I just said that, I think after almost 18 years, the old days were sufficiently different and far enough away that I can get away with that) , an event proposal really boiled down to begging reps to send authors and illustrators to us. It seemed there was more possibilities then because things felt more flexible. Now, everything is computerized: stores fill out event grids on Edelweiss and hope tohear "yes" back from someone in the publicity department.
Event grids are streamlined and do make it easy to see who is on tour and where, usually. Although, the Penguin grid doesn't list where the authors are touring, so that's a bit confusing. It's helpful to know if the requested authors are actually going to be anywhere near me before I make the request. For example, Gayle Forman is touring, but I have no idea where. So, I will fill out the grid with due diligence and effort and hope that I don't get an email back saying, "She's only going to be in the Pacific Northwest." Having that information beforehand would be helpful as we all only have a finite amount of time, and spending time doing the grid for people who won't even be on my coast seems like a tremendous waste of time for me and for theevent  folks who have to wade through the grids.
Knowing the location of a tour helps me get a sense of possibility and how much I need to cajole to get an author to come to the store. I have looked now at three different publisher grids and noticed that there's not one where Vermont is listed as a tour stop. Again, there seems to be the bias that  anything north of Boston doesn't merit a stop on a tour. This continues to infuriate me, as there are so many amazing stores in Vermont and we're all so different, and surprisingly close, if someone planned well, an author could do three stores in a  weekend and not dilute events because the stores are far enough away from each other.  So, when I see someone is touring in Boston or NYC, I fill out the grid and include travel instructions: direct flight from NYC, or easy three-hour drive with the possibility of four other tour stops along the way, etc.
I understand that the grids make it much easier for the publicity departments to see and evaluate all event proposals. And in many ways, the grids are far easier for us than sending volumes of emails to reps in a scattershot way when there's an author we want to request. But there's something impersonal about them that saddens me. I liked the old days when I would just talk to a rep and they would lobby for me and there were no grids: just two people trying to keep the love of books alive by sharing authors with readers.