We plan. We scheme. We craft hand-selling narratives that we imagine, often correctly,  will resonate with customers. Nonetheless what actually gathers steam and sells is always fraught with interest, surprise and serendipity. "All right then," you say. "Out with it! What books have been selling really strongly for DDG over the last two months, and why are they selling? What sleepers have awakened?" Deep questions. Deep waters.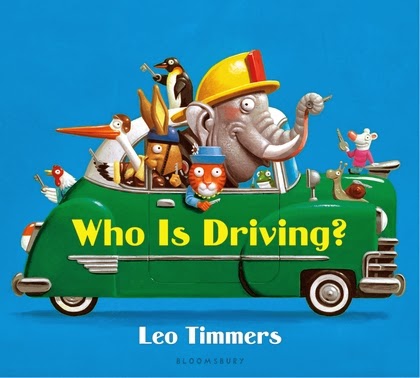 We'll move up the age ladder, mirroring the movement of life itself, as we must, since our subject demands sobriety and philosophical and spiritual depth.  Well then, the board book that has been flying off the shelf here is Leo Timmers' Who Is Driving? Why? A good vehicle board book is always welcome, and this one is terrific! Charming illustrations, just the right blend of action and consistency, and a fun toddler-size puzzle on every page.
Moving on to picture books, two wordless ones have been standouts. A good wordless book is fun and easy to share with customers since they inherently involve engaging with the visual narrative without any question of who is leading the train. Mathias Picard's 3-D wordless undersea adventure, Jim Curious, has been a huge hit. It's absolutely amazing, and that fact is immediately apparent. What really puts it over the top is that it comes with two pairs of 3-D glasses, meant for sharing, which was a brilliant stroke. The little things!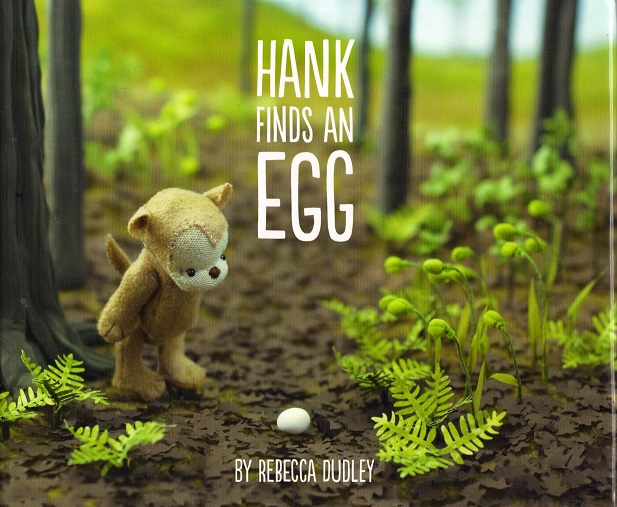 A real wordless sleeper for us is Hank Finds an Egg, by Rebecca Dudley, who constructed everything used in the photos. Visually fascinating and a great story, there is no question that Hank finds, rather than lays, an egg. In terms of traditional Picture Books, Superworm has been a big hit. Superworm provides infectious fun in a read-aloud, and that is always welcome and appealing. Our top seller, however, has been Jenny Offill's Sparky. Not loving Sparky would be heartless, and heartless people are not those in search of a good picture book.
Climbing up the ladder of life to Juvenile titles, we have had two series standouts. The Timmy Failure books and the Heidi Heckelbeck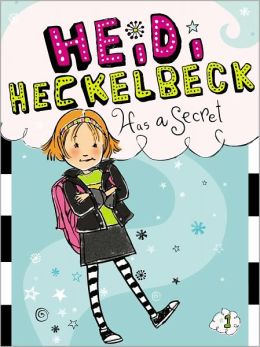 books.  A customer once shared with me that their family has a read-aloud every evening and that their third grader had been reading Diary of a Wimpy Kid. She was glad her son liked it but it was not a source of broad family appeal.  A book that everyone can love like Timmy Failure is a pearl beyond price. Heidi Heckelbeck seems to be just right for many young readers. One can show parents and children many different options but the quest ends with Heidi and our sales reflect that. Finally, Neil Gaiman's Fortunately, The Milk has been big. Goofy, funny and playful, Gaiman hit the spot with this book that celebrates both quirkiness and going the extra mile, or hundreds of miles, for your kids.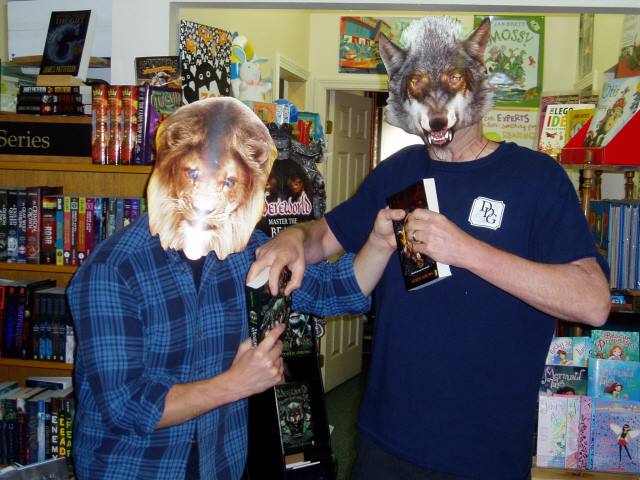 Moving up to Middle grade, one of our top sellers is Jonathon Stroud's Screaming Staircase. It looks as good as our heart-felt pitch makes it sounds, not to mention the Bartimaeus connection. Rooftoppers, Knightley and Sons, and Cats of Tanglewood, are all wonderful, imaginative stories that are perfect for smart and strong young readers. Rise of the Wolf is itself a quick-riser that has great fast-paced action and no one can resist us when we wear our wolf and lion masks!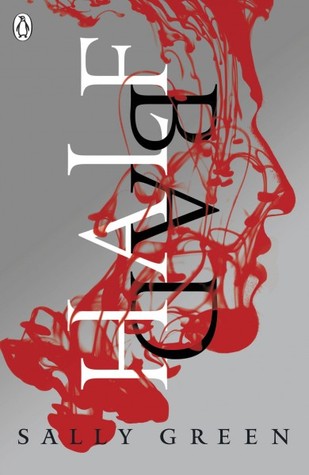 Our number one Young Adult book by a runaway is Sally Green's Half Bad. There are three primary reasons for this: a great cover, my obsession with selling it, and a dip into the text confirms the promise of a spare, powerful first-person narrative that will suck you into a dark and entertaining vortex. Other top books, other than The Fault in Our Stars that is, are Dan Wells' Partials series, the Lunar Chronicles series, and Miss Peregrine's Home For Peculiar Children. Partials is another book that kids come back to after being shown several other dystopian options. Miss Peregrine and Cinder are books that look great and are great, a winning combination!
What's sleepers are running off your shelves? We'd love to see your comments.