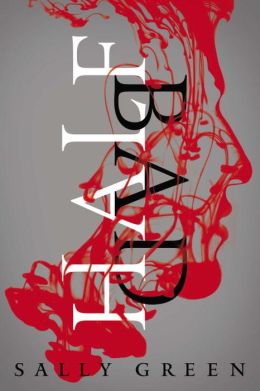 Almost nothing makes me happier than stacks of thick books waiting to be read—nothing, that is, except reading them. And booksellers have stacks, totebags full, book cases and back rooms overflowing with a riot of ARCs (advance reading copies). Not to mention a laptop full of Adobe Digital Editions. It's an abundance of riches with a sad corollary: there is no way to read them all.
Figuring out which ones to read and which not to is a combination of whimsy, experience, and research. I reach for the titles by authors I love to read, for books that have been getting starred reviews and bookseller buzz, those the reps stick special Post-Its on because they love a book so much they don't want it to get lost in the crowd, and those whose covers simply lure me in. (Yes, we are a visual culture, and yes, we judge books by their covers. Not only by their covers, but of course we do.)


I often avoid the blockbusters, knowing that they'll sell themselves. But if I'm in love with the series, of course I can't resist. Sometimes I'm perversely drawn to the most obscure books, the ones I think two or three of my customers at most will be interested in; I think it's a form of defiance, a way to carve out some pleasure reading that isn't about work in any way.
And I'm drawn to the books that don't look or seem from their reviews to be like anything else on the shelf. Freshness is a hot commodity when you have been immersed in a literary field for almost 20 years.
I know a book is good when I am immune to the siren song of all the other books waiting for me.
Still, there is the guilt. And the reproach of the unread stacks all around.


The first two books shown in this post, Viking's HALF BAD by Sally Green (loved by a bookseller friend) and THE GLASS SENTENCE by S.E. Grove (also recommended by a fellow bookseller), are my next two reads. Currently, I'm on Mount Elbrus with Jordan Romero, author with Linda LeBlanc of NO SUMMIT OUT OF SIGHT: THE TRUE STORY OF THE YOUNGEST PERSON TO CLIMB THE SEVEN SUMMITS (Simon & Schuster). The kid climbed Kilimanjaro at age 10 and Everest at age 13. Cannot stop reading.
After that, I'm not sure. I've got hundreds of books clamoring.
What do YOU recommend I read next? And how do you folks in bookselling triage your stacks?