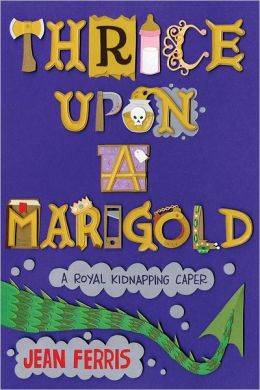 I do so love it when avid readers come to the store with strong opinions about the books they love and the ones that leave them cold. I especially love it when the readers are kids, unafraid to speak with certainty and vigor about their preferences. That's one of the many reasons I am always happy to see author Kate Messner pop into the bookstore with her daughter, whom I'll nickname Birdy.
Birdy is around 12 now, and she was in the mood for a light read in between two heavier novels. She tends to prefer realistic fiction to fantasy (but is allergic to romance), and has definite opinions about what she's read. Her face is so expressive; books she likes get bright eyes, a quick smile, and approving nods, while books she dislike are dismissed with a nose wrinkle and a head shake. She's articulate about why she doesn't like what she doesn't like. She and her mom have animated discussions about the books, and it's fun to hear their comfortable, incisive, funny conversations.
I showed Birdy several possible titles, including one of my favorite light reads, Jean Ferris's Once Upon a Marigold. I said, "And if you read this one and like it, there are two more in the series: Twice Upon a Marigold, and —" I paused for mock dramatic effect — "Thrice Upon a Marigold." At this last, Birdy and Kate both gasped simultaneously. Long, happy gasps. For a second, I thought perhaps this was a long-lost title they had been looking for, but since it was just published last April (I notice that the paperback is coming out this April), that couldn't be. Then they burst out laughing.
"Wow," I said. "I don't think this book has ever gotten quite that reaction before."
Birdy explained, "I'm on a mission to bring back the word 'thrice.' It's a great word, and it should be used again."
I agree. "Thrice" is a terrific word. It's sharp, efficient, and satisfying to say. That "r" adds a little chewiness to the cool crispness of the word, doesn't it?
Anyhow.
Birdy found a couple of books she will undoubtedly share her opinion of with us on her next visit. For my part, I will happily support her cause.
So, in recognition of avid young bibliophiles and lovers of mildly arcane language everywhere, I hereby beseech ShelfTalker readers to help Birdy bring back "thrice." While you're at it, feel free to share your sparkling palate cleanser reading recommendations for 12-year-old readers!