The life of a bookstore staffer is full of interactions with customers. We listen, we suggest, we share and often we get to hear, sometimes months later, an update on either the book suggestions or discussions we've had. This is one of the real advantages of working in a small town; people follow up. I had a lovely moment over the weekend. A mom came in and filled me on her 13-year-old daughter's reading.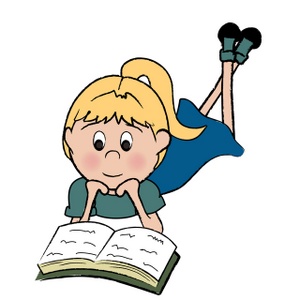 First, some background. In March of last year this mom came in with her three kids. Her middle daughter (the 13-year-old) had her head down and seemed a little dejected. The mom said in a whisper, that all could hear, "She's not a reader, like her brother." I took this in and said nothing. This kind of statement has always bothered me. First of all, everyone is a reader; as Elizabeth always says: "There's no such thing a bad reader, they just haven't found the right book." I have taken this to heart.
Several weeks later the mom came in sans children and I took a chance. I asked about Taylor, the non-reader. Her mom practically cried about her frustrations with not getting her interested in any book no matter how hard she tried. I told Christy that to compare the kids to each other, especially when one child is having a harder time getting into reading, just sets her up for failure. (It's amazing how many times a week, in bookstores all over the country parents set their kids up as readers and non-readers.) I asked what sorts of things her daughter was interested in: boys, math and her friends. I said with confidence as I handed her The Summer I Turned Pretty by Jenny Han, "Just leave this on the coffee table and say nothing." In a house with all boys, I thought it this was a safe bet that the book would remain untouched except by Taylor.
This goes to rule number two: if a parents wants a child to read, then they should not push a book on the child. Let the child discover the book for herself. Book selection is critical to help a struggling reader. Sometimes, kids, like adults, get overwhelmed at the bookstore or library by the sheer number of choices available and just shut down. Plus, the repeated attempts to read recommended books that just aren't engaging enough can discourage a kid.
I am thrilled to say that Christy came in and was practically bursting to tell me something: "She's reading at breakfast now! There is always a book in her hands. Thank you." We talked for a long time about Taylor and reading. By taking the pressure off FINDING SOMETHING TO READ, Taylor was free to relax about reading without someone checking in to see if she was reading. Also, hooking kids on a series is a great way to get them to keep reading because they've fallen in love with the characters and need to know what happens.
Here's the beauty of reading: one good book experience begets another. Once someone realizes there are good books that appeal to them, they are much more likely to keep reading and try different things. All everyone needs is that first engaging book to get them started. For some of us that happens at six, for others 13. Taylor is now reading all kinds of books and loving them.