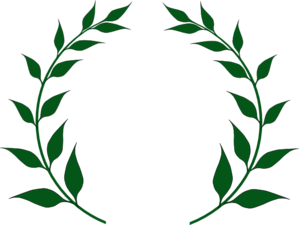 One of our booksellers, Darrilyn, was shelving Seamus Heaney's version of Beowulf the other day when she held it up and said, "Poetry? Or Classics?" There ensued a brief, lively discussion; staffer Laura and I came down on the side of shelving it with the classics, where it usually lives, although of course an argument could be made for poetry. Neither is wrong; like many bookstore decisions, it's booksellers' choice, which mainly boils down to thinking about where customers are most likely to go looking for a title. "There's a blog post for you," Darrilyn said. "Where do we draw the line? What counts as a 'classic?' "
This was a particularly relevant question, since we have been finding some odd things being shelved in our adult Classics section. We're not sure how they are migrating over from Fiction. Kurt Vonnegut, for example. He's a noteworthy author by any standard, but he shouldn't be in Classics yet. P.G. Wodehouse often finds himself in the Classics case, as well, perhaps because he is inarguably delightful and the delicious matte hardcover editions we stock look and feel pleasingly classic. But does Wodehouse belong there? And if not, why not, exactly? Anthony Trollope lives in Classics, as does Twain, as does Aristophanes' The Frogs, as do Shakespeare's comedies, and so on, so the distinction is not about comic versus serious tone. Is Wodehouse simply too recently deceased (1975) to enter the canon fully as of yet?
Is one of the distinctions we make sheerly about literary prowess? If so, why do we have Twain and Dickens' lighter fare and Dumas' The Count of Monte Cristo in Classics, but keep Daphne du Maurier's Rebecca in Fiction? Is that an unconsciously sexist choice? Are we valuing du Maurier's subject matter (gothic romance, ghost story) less than Dumas' (betrayal, revenge, an epic potboiler) because she's a woman? Some of our internal designations are hard to pin down; for something that we think of as nearly carved in stone, it's a question that squirms around a little. What exactly IS a classic?
The dictionary defines a classic as a— just kidding! I couldn't help invoking that stale staple opener of the high school essay. But it is worth noting that there is no hard-and-fast definition or rule about what qualifies a book to be a literary classic. It seems safe to say that, in order to reach "classic" status, a book needs to be widely considered — by thoughtful readers as well as the brightest intellects in the field — to be worthwhile, notable, extraordinary, a valuable addition to literature, resonant and striking to the mind (ideally also to the heart and spirit). A classic does not have to uplift the soul, but it must stretch, or deeply enrich, the human being. And it must endure the scrutiny of the ages. It must transcend its time. I believe all of this to be true for classic children's books, as well.
The term "classic" is often used in relation to new books, and while those rare gems may certainly turn out to be classics, I don't believe they have earned that august spot on the bookshelf just yet. To me, a book cannot be considered a classic before it has stood the test of generations of readers. Even Shakespeare's plays wouldn't have been "classics" while he was still alive.
Readers, what do you consider the salient determinant(s) of a classic children's book? What makes a classic a classic, and when? And finally, which books published in our lifetime do you think will endure, to be considered classics in 50, 100, 400 years?