Handselling is something that I take for granted. The physical act of working in a bookstore and actually putting a book in a customer's hand happens every day in indies across the country. The power of this act reveals itself almost every day in the summer.
We have a fairly large seasonal business, so we see the same families once a year during the summer. Folks come to the bookstore on their vacation and it's always lovely to see them, as so many things can change in a year. Usually, we just get caught up and I help them load up on books for the whole family. This yearly ritual is often peppered with feedback about the previous year's books.
Last week I had the good fortune to be working when a family came in that I had helped last year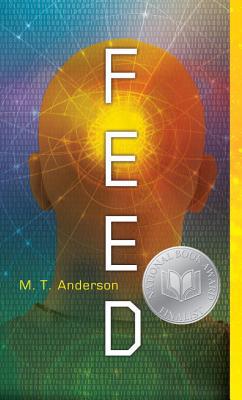 and they needed to share that the recommended books had a profound impact. Admittedly, I did not remember immediately what I had sold last summer (folks always expect that booksellers remember every book we've sold, we just can't) but I recalled after we started talking about things. The Cassmans have a teenage son, who last summer was spoken about in terms of not being a reader. I like the challenge of this. I spoke with Thomas, who was 14, to find out from him what he liked. It's not that he wasn't a reader, he just didn't like typical YA literature. This also proves the point that if you want to help a reluctant reader out with a book, separate the reader from their parents.
For him, I went to one of my favorite go-to books for teenage boys who are mature kids, but struggle to find things to read. I love recommending M.T. Anderson's book Feed, which is just so good and a perfect book for a thoughtful kid who likes a complex read with a futuristic slant. I always start my pitch for Feed by saying that I don't usually like this kind of book, but I couldn't put this book down. I remember only recommending this book to him. I pitched it, saw that Thomas was interested and didn't want to overwhelm him.
Thomas's younger brother was nine and also a somewhat reluctant reader. Jeff struggled with the same issue as Thomas; it was hard to find a book that held his interest. He liked funny books and mysteries, so I pulled a Brixton Brothers book off the shelf and he seemed okay with it. I thought he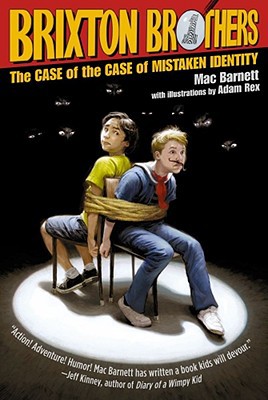 would love the series, and I had faith that I had made a good choice for him.
The thing with handselling to seasonal folks is you never know how you did. You don't get the feedback like with regular customers. You just pitch the books and hope somehow they've enhanced a vacation and made it a little more memorable. What I loved about last week was Thomas coming up to me and saying how much he loved Feed.  Then his mother came up to me and said that she'd never seen him enjoy a book so much. Then she added that Jeff had read all the books in the Brixton Brothers series.
So, this year I recommended Anansi Boys for Thomas and The Mixed-Files of Mrs. Basil E. Frankweiler for Jeff. Now I just have to wait until next year to find out if they liked them.