I was reorganizing the picture book spinner yesterday and two books caused me to stop and read. I started reading because the books were compelling, but I kept reading because I was learning so much.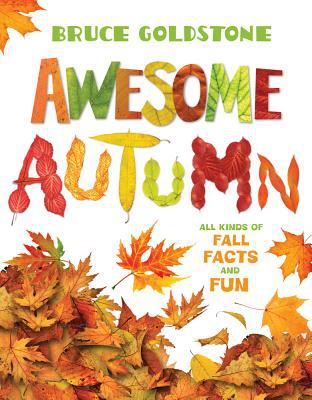 The first book that caught my eye was by Bruce Goldstone. Awesome Autumn: All Kinds of Fall Facts and Fun is chock full of great information. Living in Vermont, I'm always on the lookout for new books that explain the science behind the beauty of fall. The book uses gorgeous photography to show little ones all that happens during autumn.
It's not just about leaves turning color and falling to the ground. The book looks at all the changes the season brings. Why do leaves fall off?  Why do evergreen trees keep their needles? (The needles are covered with a heavy wax that keeps them from freezing and dying. I didn't know this.) I really like simple explanations of how some animals migrate south, how some come down from the top of mountains, and others still hibernate. The book touches on all the aspects of fall without being overwhelming for a young child, but full of enough information that an older child, or even an adult, can learn something new. There's even a great activity page in the back complete with simple instructions.
A Rock Is Lively is the fourth nature-themed book from the dynamic duo of Dianna Hutts Aston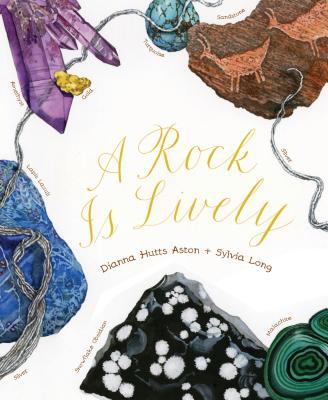 and artist Sylvia Long. This book looks at all manner of rocks. I love the title, because it's so easy to think of rocks as anything but lively, but in this book, they come alive. Informative paragraphs are accompanied by Sylvia Long's stunning art. From the title page with the Azurite Geode broken in half to show its depth of color to the last page with thumbnail drawings of every rock in the book,  this book thrills with its simplicity and grace.
I have to admit, I've never been a rock collector, but this book makes me want to walk with my head down to see what I can notice. The mix of fonts in this book work really well. Some descriptions are in cursive and others in an easy to read font. Rocks from space are explained in a way that most kids can understand. It was a good refresher for me to see the difference between meteoroids and asteroids (apparently, I've been confusing them for years.)
The book works on several levels. The nonfiction readers can read and learn. The children who just think the rocks are beautiful can pore over the detailed drawings. And parents can remind themselves how rocks are used in everyday things. The life cycle of the rock is also stunningly rendered.
This is one of the things about shelving that I love: the spontaneous learning that can happen by just stopping and reading.
PS  Here's what I learned about space rocks: Meteoroids are rocks that range in size from a grain of sand to basketball. They are like a class of rock. When they vaporize as shooting stars they are called meteors, when they hit the earth they're called meteorites.
Asteroids are giant parts of rock and metal. The book doesn't say what happens to them when they hit the earth. Probably because they don't want to terrify the kids about a global killer.