Every season finds me reading books set in the current season. For instance, in the winter I always read books about being snow-bound or iced in. In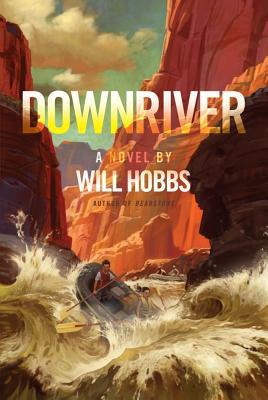 summertime, I seek about books set during the summer. There are a myriad of books set in the summer and here are a few of my favorites.
One of my favorites is Will Hobbs's two-book series, Downriver and River Thunder, about kids who basically hijack their guided river raft and decide it would be a good idea to navigate the Colorado River by themselves. This book has it all. It's exciting, scary and very well written; it's a great book to recommend to early teens and older. It appeals equally to boys and girls. But best of all, I can sit on my deck reading this and feel like I'm going down the Colorado.
Another quintessential book about the summer and water is Arthur Ransome's Swallows and Amazons series. These books are the epitome of summer fun. There are no TVs, no smart phones, etc. and the kids have a grand adventure being outside and using their imaginations. We had a young customer who was so captivated by these books that at 10 he built a sailboat.
Anne Lindbergh's The Worry Week is my absolute favorite summer book to recommend to the middle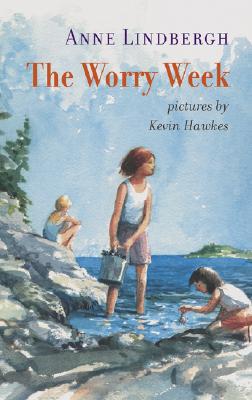 grade set. This slender book is just lovely and fun. Thinking it'll be fun to live in the house alone, three sisters who live on an island with their parents pretend to get off the ferry in the mainland when their parents must attend a funeral. They arrive back at the beach house to discover that the kindly neighbor has removed all the food so that the mice can't get to it. So now, the girls must figure out how to eat and survive in the relative comfort of their own house. A task that gets harder with each passing day. This book just works. The relationships with the sisters is spot on as the oldest one is really only interested in boys and the 11-year-old is left holding down the fort and working hard not to scare the youngest sister.
For the young adult reader I just love Jenny Han's series that begins with The Summer I Turned Pretty. Belly has always spent the summer with Conrad and Jeremiah's family, but this summer is different. Sexual tension has cropped up for the first time among the lifelong friends and Belly must navigate her feelings for the young men. There is a point in every girl's adolescence when she realizes she has power over boys because she's become a young woman. This book deftly deals with that, and the beautiful writing help make this book a great summer read. Now that there are three books in the series, a reader could spend all summer with Belly and see which of the brothers she finally chooses.
What are some of your favorite summer books?