It started happening Sunday afternoon. We were getting calls from women wondering if we were carrying the book Fifty Shades of Grey. I'm not sure how many women read the New York Times article about the supposedly erotic novel that's sweeping the nation. I was thankful for that article, because I at least knew what folks were talking about. What they wanted to know was: when was I getting the book? Well, of course right now the book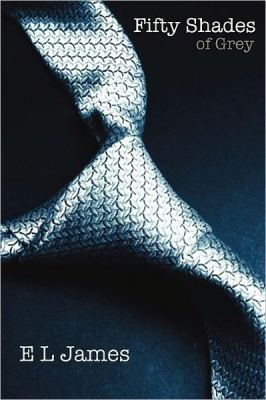 is impossible to get. Random House bought the trilogy for a whopping seven-figure deal. That amount alone tells me this book is going to fly off the shelf, because of the marketing money they'll put towards it. It's not coming out until April 3rd, and people are counting the days.
But then I started to think about the book and the nature of living in a small town. Would folks feel comfortable coming to our small, very personal bookstore and getting a sexually explicit book from us? Judging by the special orders we've taken in the last three days, I'd have to say yes. Of course we are talking it up because there hasn't been the kind of book before: a book that has been dubbed "mommy porn" and that has entered the mainstream with such fanfare. We certainly aren't going to judge any customer for wanting the book. The great thing is the book doesn't have a bare chested man on the cover. It's just a tie. So, it doesn't look like "that kind of book." The buzz is fantastic, and there is an almost triumphant sense that it's about time for this kind of book to be readily available for women to read. Men who want erotica have things to read in magazines that are available everywhere. Women who want to read erotica have to search a little harder. To have an erotic book be at the local bookstore, one that doesn't generally sell erotica, could be a very liberating experience.
We have already ordered 15 copies of each of the trilogy, and I know that's not going to be enough. It's been really fun to talk about the book with customers who've heard about it. The only thing that's difficult for us is we haven't read the book yet, but all of us at the store have vowed to "take one for the team" and read it so we can more knowledgeably talk about it with our customers.
One thing that I know is going to be loads of fun with this book is the array of mangled titles and descriptions we'll see. I can hear them now: Fifty Colors of Grey, Five Grey Ties, Shades of Something, The Tie Book, You know, that book, etc.
I cannot wait.