Wednesday night we had the pleasure of hosting Melissa Coleman, who presented her lovely memoir, This Life Is in Your Hands: One Dream, Sixty Acres and a Family Undone to a crowd of more than 50.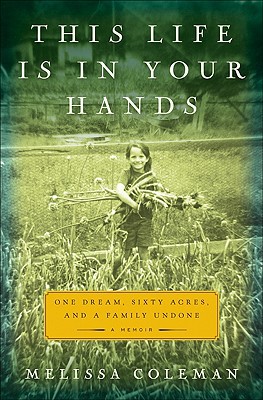 The book is wonderful, so I was confident we'd get a good turnout, despite the very heavy rain we had. What I didn't expect was a truly personal event, with many people from Melissa's past in attendance.
I'm not giving anything away to say that the tragedy in the book is the accidental drowning of Melissa's younger sister, Heidi, when she was three.  To have the author speak of her writing process as getting her little sister back, left few in the audience without a lump in their throats. I loved this book, having practically devoured it in one sitting, but to hear parts I found moving while reading, read aloud, was particularly moving.
Melissa is a good reader. Her honesty about not wanting to read some parts aloud "because they make me sad" was just so heartfelt. Melissa's first draft, she said, was terrible. "Like a donut without a center. I needed to find the center." So, she set out to fill in some of her childhood  by seeking out the farm apprentices.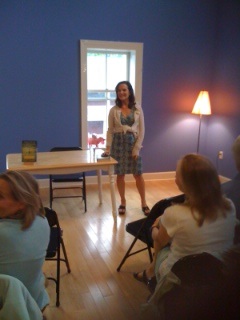 Melissa's parents were followers of Tim and Helen Nearing, who had a 60-acre farm right next to theirs. To help them run their farms, both families had apprentices, "all of whom arrived in a VW and had found The Good Life by the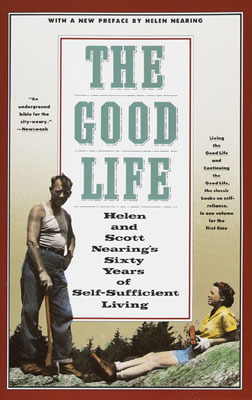 Nearings in a health food store," to do farm work. What I was not expecting that five of them would be at the event. They shared stories of Melissa's childhood, that she herself might not have known because she was too little when they happened. These folk had been there for a long time. It was like the book came to life, especially after Melissa read the passages that included the apprentices in the room.
I just loved this event for that. Everyone was so naturally at ease telling these stories. And the signing line was leisurely as even more people wanted to share stories. Melissa also did something I've never seen an author do at the start of the Q&A portion: she asked us a question, "What brings you here tonight?" And that really set folks at ease and the conversation just started.
I think because the book deals with a horrible tragedy there was an emotional tone to the event to begin with. Melissa asked us to help illustrate a point by singing "Michael Row Your Boat Ashore" (a song sung on the farm with great regularity). Rather than having her read it aloud,  this helped make a point in the book about the solstice and of life: the light always comes back around no matter what happens.