Thanks to the many publishers and authors who wrote in response to last week's post, I now have a great list of multicultural books published in 2011 featuring main characters of color in stories that are not driven primarily by racial issues.
For the purposes of manageable blog posts that people can print out and use, I'm going to share these 2011 titles with you in two batches,  organized alphabetically by title. The first group is below.
I've made a master file that I will continue adding to as more titles come in. Again, publishers are invited to send me title and publishing information for books meeting the above criteria to my PW address: ebluemle at publishersweekly dot com. I'll make sure these books are represented in the LibraryThing multicultural database (books from any year that meet the other criteria) as well as included in one of the batch posts.
Note: Some of the titles shared with me are books that are primarily race-driven; I will be delighted to share these in a different post. I'm also not including books that feature main characters of color but whose covers show a white character (or a character ethnically ambiguous enough to be assumed white by the viewer) on the cover.
In my prior post, author Malinda Lo raised the question of rethinking my cover policy. She says, in part: "Although I do not support misrepresenting the race of characters on book covers (who does?), I have to say this restriction eliminates some books that are about main characters of color. Many book covers do not depict those main characters on the cover, or publishers have chosen to use ethnically ambiguous stock art — and none of these marketing decisions have much to do with the story that is actually being told. Let's not forget that the authors of these stories rarely are able to control these types of decisions. … So, perhaps you might rethink that restriction?"
I replied to her thoughtfully articulated question in the blog comments, but since this is an important and complicated point, I thought I'd share my reply here, as well. While I agree that the author shouldn't be penalized for a decision he or she has no control over, I have a real problem with covers featuring white or ethnically ambiguous characters when the main character's ethnicity in the story is clear, simply because marketing has determined they'll sell better.
The problem with that kind of thinking is that it's circular; if the only books with kids of color on the cover are primarily about race and racial issues, readers will learn to avoid them if they're not in the mood for that kind of story. The more normalized diverse covers are, the more accepted they'll be and the better they'll sell. Maybe I'll compile a separate list of titles that fit that category…. What say all of you?
2011 Multicultural Books (List #1)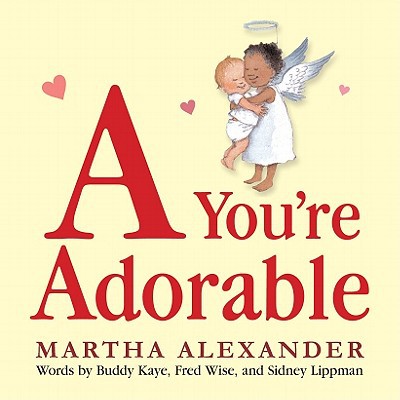 A You're Adorable, by Martha Alexander (Candlewick Press) 9780763653323 (This is a reissue with a new cover, coming in December 2011.) The famous song lyrics are illustrated by Martha Alexander.

All the Wrong Moves, A Fab Life Novel, by Nikki Carter (Kensington) 9780758255570 After landing a recording contract, Sunday Tolliver tours with her diva cousin, Dreya, and becomes the object of affection of Truth, the tour's bad-boy star, all in front of the lens of a reality television show.

Amazingly Wonderful Things, by Marla J. Hohmeier; illus. by Penny Weber (Raventree) 9781936299102 This tale describes imaginative delights such as riding a shining star or bouncing across the ocean.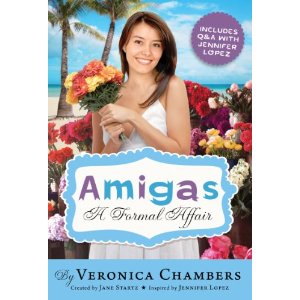 Amigas: A formal affair, by Veronica Chambers (Disney) 9781423123668  Carmen pushes herself double time by aiding the Coral Gables resident "mean girls" with the school dance and helping Amigas Inc. plan a double quince for two unruly cousins.

The Basket Ball, by Esme Raji Codell; illus. by Jennifer Plecas (Abrams, Sept.)  9781419700071 When the boys won't let Lulu join their school-yard team, she decides to host a Basket Ball—where ball gowns are traded in for sequined basketball jerseys and high-top heels—and start a league of her own.

The Big Wish by Carolyn Conahan (Chronicle) 9780811870405 A young girl's attempt to make a world-record-breaking wish draws her community closer together.

Boyfriend Season by Kelli London (Dafina, July)  9780758261274 First boyfriends, first love, first mistakes—and an invitation to the hottest teen society party of the year send three friends into a tailspin. Can they handle the pressure of getting everything they think they want?
The Break-Up Diaries 1 by Ni-Ni Simone and Kelli London (Kensington) 9780758263162  The only thing more intense than teen love is a break-up with the uncertainty of a make-up. This title serves up two tales of love that will shake up your assumptions of relationships.
The Break-Up Diaries 2 by Nikki Carter and Kevin Elliott (Kensington, October) 9780758268884 (No description found)

Chain Reaction by Simone Elkeles (Walker) 9780802720870  Luis Fuentes is a good boy who doesn't live with the angst that his big brothers, Alex and Carlos, have always lived with. Luis is smart, funny, and has big dreams of becoming an astronaut. But when he falls for the wrong girl, Luis enters a dark world he's never known.

Clara Lee and the Apple Pie Dream by Jenny Han; illus. by Julia Kuo (Little, Brown) 9780316070386  Korean American fourth-grader Clara Lee longs to be Little Miss Apple Pie, and when her luck seems suddenly to change for the better, she overcomes her fear of public speaking and enters the competition.

The Daughters Join the Party by Joanna Philbin (Poppy, Nov.) 9780316179683 Emma has never fit into the sweater-set-wearing world of her political family, opting for purple hair and Chuck Taylors to keep herself out of countless photo ops, but when she accidentally lets her father's presidential plans slip on national television, Emma finds herself thrown into the spotlight.
The Daughters Take the Stage by Joanna Philbin (Poppy) 9780316049092 The daughter of chart-topping pop star Holla Jones, stylish and sensitive Hudson Jones is on the brink of her own musical debut. Hudson has inherited her mother's talent, but she hasn't yet embraced Holla's love of the megawatt spotlight. Can Hudson find a way to perform that reflects her own low-key style? Or will Holla see to it that her only daughter becomes a pop music sensation?

Doing My Own Thing, A Fab Life Novel by Nikki Carter (Dafina, July) 9780758255587 Sunday Tolliver's hard work and talent have finally paid off—she's got a smash album and mad-money beyond her wildest dreams. But earning fame is a lot easier than dealing with it. Sunday's diva cousin, Dreya, and bad-boy rapper, Truth, will do anything to get payback and wreck her reputation. Her gifted new collaborator Dilly has every reason not to make Sunday's crucial follow-up album a hit. And a new reality show starring Sunday is making her love life way too hot to handle. Now she has to figure out who's fake, who's for real, who's down, and who's really got her back. And the only way she can take control of her success is to keep making it her way…
***
More titles to come next week!