I think it's safe to say that David R. Godine is not like other publishers for a variety of reasons. His books are small print-run gems. The paper, the craftsmanship, the quality and the eclectic catalog, all make for a lovely buying session. What makes it even better for me is that David calls on us himself.
David loves books and that shines through from the  moment you start talking about books with him. He is passionate about all his titles, but also honest.  Often he'll say, as I'm lingering over catalog copy, "You don't need that. Turn the page, this you need. You need three of them." If I look hesitant, he looks imploring and then he takes out the F&G and goes through it page by page and tells me, not only about the book, the author and the art, bu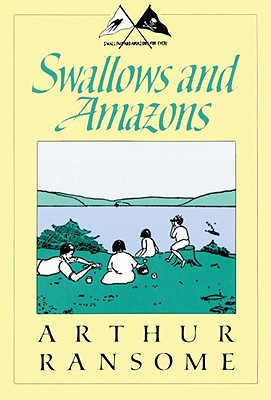 t about the paper and how good it feels. I spend a lot of my meetings with David rubbing paper between my thumb and forefinger exclaiming, "That paper does feel great." He also convinced me that I desperately needed to restock Ferdinand the Bull in Latin. I resisted, but it was for naught. David's argument was compelling, "You just need it." So, now I have one lovely copy of Ferdinandus Taurus. And I'm sure someone will buy it by the end of the month.
I suspect that times are tough for a small publisher of high-quality books. I am always happy to buy Godine books. When we first opened, people judged us as a good or a bad bookstore by how many in the Swallows and Amazons series by Arthur Ransome we carried; we carried them all from day one, we try never to be out. One of my all-time favorite books for summer, The Worry Week by Anne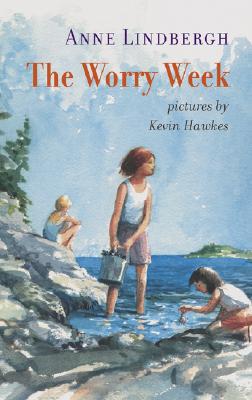 Morrow Lindbergh, just sets the perfect tone for a summer reading adventure with sisters. Full of humor and real family situations, it's a lovely book that most customers don't know about.
David does one thing that's so smart: he brings a few seasonal backlist titles to the meeting to refresh your memory. This worked really well for me, as I tend to forget titles. So now, I'm fully stocked in new Godine titles and have a good stash of summer titles that I know I'll need as the weather gets better.
My favorite part of the meeting was the "Let's bargain for this book" segment. David pointed to a backlist catalog page and asked how much would I pay for a particular book I had been eyeing.  I looked at the list price of $24.95 and rounded it to 50% off, and suggested $12. "Lower!" he implored. I said, "Nine." I just didn't want to suggest an insultingly low number. "Lower," he said again, with a gleam in his eye. I looked at him and said, "Seven fifty."  I felt brave. He slapped his hand on the table and pretty much called me a sucker. "Five dollars." I looked incredulously at him. He told me the book was newly remaindered and he could afford to sell it for so little. What fun.
I took two and treated him to coffee, but the barista would take none of my "I'll pay you $3.75 for both." He just looked at me like I was crazy. I snickered to myself and forked over eight bucks.