Yesterday started with a full breakfast before the speaker, and that was a good thing as Bob Phibbs, the Retail Doctor, had a lot of energy for so early in the day. I must admit, at first I was thinking that it was too loud and silly, as he had us blowing up balloons and making paper airplanes, and we watched as he squished a piece of perfectly good chocolate cake. But his message was right on target.
He talked about how Steinbeck's The Red Pony opened his imagination, and that's what booksellers do: we connect folks to their imagination. He also did something I really loved — he told us to stop whining about Amazon (there's been a lot of that this week). People want to make connections with real people, so it's our job to make those connections and value them. His description of staffers, "Bitter Betty" and the slacker guy behind the counter, and how their behavior can actually have p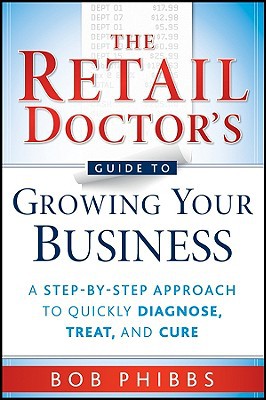 eople decide not to return to your store ,was mind-opening. Have fun! Make displays that make people laugh. Oh, what a great concept.
Don't be afraid of customers with Kindles, Nooks or iPads, just get them in your store and create such a positive experience they want to come back. He ended by saying for us to stop complaining and frame things in the positive: what have you done right, and what two things will we commit to doing to help our store. I think the free copy of his book will be invaluable, and that's the way I want to start my day.
After that I went to The New Reality: Alternative Business Models for the Independent Stores, which, while very interesting, was more of an events workshop, rather than showing me a way to market my store or show me what else I can add to the book mix to increase my sales. That said, I did learn about some great events. Annie Philbrick of Bank Square in Mystic, Conn., started having author lunches, rather than evening author events. Her town is a lot like mine, it goes to bed early. She found that by charging for the book, it ensured an audience for the lunch. Co-op money covered the cost of the food, which was sponsored by a local eatery. So, 30 or so people would come to lunch, guaranteeing sales of at least 30 frontlist hardcovers, they'd have lunch on their laps in the store and have a very intimate time with an author. The lunch took the stress out of wondering just who would come to an evening event. It was a win-win for all involved.
Jane Streeter of The Bookcase in Nottinghamshire, U.K., started a film and book festival in her town of 2,000. This has been hugely successful and has expanded out to other towns and now includes showings of first-run movies, with the store providing books that relate to each film, dozens of author signings and an actual festival on the village green.
Nancy Simpson of The Book Vault in Oskaloosa, Iowa, started Day for Divas with six other independent stores in her downtown. Women (they're working on something for men) buy tickets for $25 and it includes a cooking demo, something fun at the nail salon, lunch and a bunch of other things.
One great thing I learned from this is ridiculously simple. Ask a visiting author in advance of their visit what their favorite book is and have it on hand when during the visit. It's an easy way to sell backlist, and usually unexpected backlist.
Other folks commented that they are now offering classes. They partner with a teacher, be it for languages or knitting, they keep the class sizes small, ask for pre-payment as way to ensure their place in the class, and the classes are selling out. Working with a teacher can help bring new customers to your store, while ensuring a revenue stream.
Next up was the Speed Dating with reps at lunch. At least this year everyo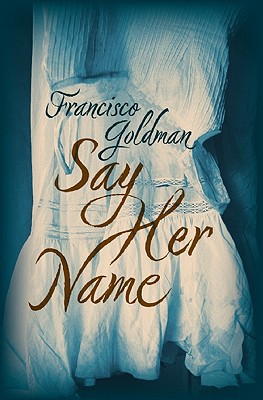 ne ate before the reps started talking about their books and passing them around. I must be getting older, but I find it hard to concentrate at these lunches because there's just so much ambient noise. I feel bad for the hard-working reps, or publishers who are telling us about their books. I did learn a lot and am happy to have Say Her Name by Francisco Goldman in my bag to read on the plane. Morgan Entrekin of Grove Atlantic did such a wonderful job describing this book about love and loss that I just can't wait to read it.  I can say the same for Jeff Abbott's Adrenaline presented by Mike Heuer from Hachette. I love a good mystery/thriller and he made this sound unputdownable.
Then I went to What Really Drives Choice in the Children's Book Market. The good news is bookstores (chain or indie, they were not separated in the survey) are the first place parents go to look at books. This was gratifying. But the sad part of this is only 6% of book sales occur at independents. We are below Barnes & Noble at 28%, Sam's Club, and other bricks and mortar stores. So, at least Amazon has not figured as much we all think they have. This says to me, we're doing a great of getting folks in the store, but maybe we need to do more to close the sale. The other bright point was teenagers don't seem to like e-readers much.  There was much more to this than my quick recap, but without access to the slides (should be coming in a few weeks) I can't really say more.
The author reception, which I left early to do my blog before my publisher dinner (aren't I good? actually it was more that I had reached the limit of number of galleys I could carr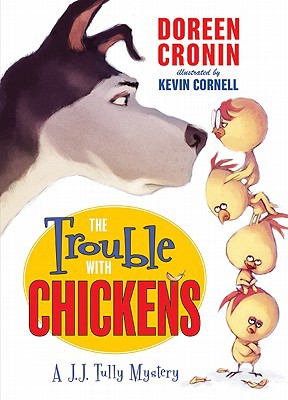 y). I love the author reception. I get to meet some old friends and say hi. Tonight I got to say "Hi!" to Doreen Cronin, whose new book, The Trouble with Chickens, looks just right for my eight-year-old nephew and all kids looking for a middle grade book that's funny. It's making the connections that inspire me. I got to meet first-time author Victoria Brown. Her adult book, Minding Ben, about a teenager from Trinidad who winds up as a New York City nanny, will be a great cross-over book for my sophisticated teen readers. If I hadn't been at this event, I might well have passed on the book, but to hear her talk about it, I knew I could sell it when it comes out.
Winter Institute is so many things: camaraderie, a joint bitch-fest at times, a place where you can get reinvigorated by new ideas, meet authors old and new, generally have a good time surrounded by like-minded book lovers. It's just a pity only 500 booksellers can come.
Off to a publisher dinner! More on Monday.