My youngest nephew turned eight today, and it was the first night of Chanukah. This kind of blending of two great events was almost more than I could bear. These two events on the same night meant only one thing: books, books, books!
I am blessed with two nephews who live practically down the street, who both love to read, so owning a bookstore is gift-giving serendipity. Chanukah allowed me to give my older nephew a new galley of the newest Bone book. There's nothing better than giving a gift and watching a child's eyes widen in delight as he utters a sincere thank you and heads to the couch to dive into the book.  Twenty minutes later we had the birthday portion of the evening.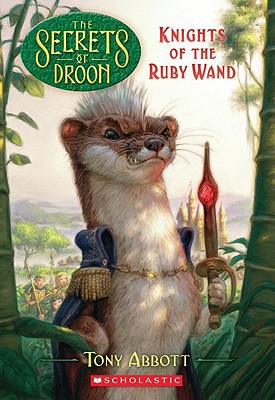 Picture an easy-to-smile, bright new eight-year-old, who spies a wrapped box on the dining room table. As of now, he can't tell what it is. Could it be a Lego set? Probably not, it's too small. Clothes, not on your life. As he slowly rips into a corner of the present he sees the first Secrets of Droon book, and then his eyes positively glow when he realizes that his present has not just one, or two, or three, but 36 Secrets of Droon books, He practically quivered with joy and amazement and then burst out laughing, exclaiming, "I didn't know there were this many!"
Did Elizabeth and I go overboard? Perhaps? But he's moving so quickly through books that we were afraid he'd outgrow these by his ninth birthday. To see a child laugh with unbridled joy at receiving books warms my heart. He started thinking out loud about where on the bookcase the books would go. He's never had so many books all at once and the prospect of a full shelf of his favorite series filled him with such joy. For the first time in his eight years he's thinking about his burgeoning library: What books to keep, what books to donate, what books he'll read again. These were all questions he was asking his mom as he stacked and restacked his new books. I think the fact that I saw him actually caressing his new books made me giddy.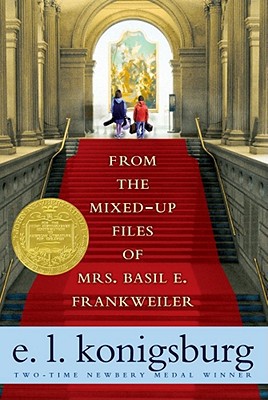 Yes, toys are fun, but does anyone remember the toy they got when they were eight? Or, do we all remember the books we read as kids? I still remember reading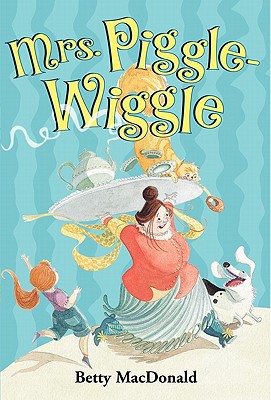 Mrs. Piggle Wiggle at nine and thinking this was the most marvelous thing I'd ever encountered. I still remember all the "Cures" she had. And secretly I wished that I had the "Won't Take a Bath Cure" for my brother when I was growing up. I don't really remember a single toy, outside of my Snow White watch, I got as a child, but I remember the Nancy Drew books, From the Mixed-Up Files of Mrs. Basil E. Frankweiler and all the Great Brain books that lined my bookcases. I can recall everything about these books still, some 35 years later. And I feel privileged to help my nephews make some lasting memories.