The pandemic, like an evil mage, has transmuted many things in unexpected ways, even handselling. Booksellers, as protagonists in the tough part of the story, yearn to overcome its deleterious effects. In the case of handselling, given limited scope and opportunity, one longs for an unimpeachably great title to commend, which not only will bring joy but also both relevance and escape at the same time. A rarity to be sure, but it is just such a book that we turn our attention to today.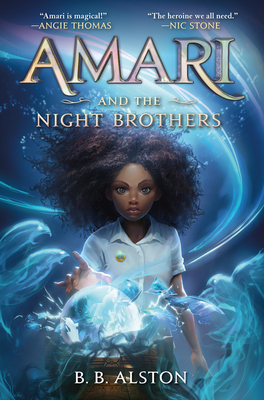 As a narrative, Amari and the Night Brothers mirrors its content. Drawing in readers via deeply satisfying and familiar elements and then shifting their character in a beguiling and revealing manner is just the sort of spell one of the book's characters might have cast. The spell, intertwining the timeless and the timely, mixing familiar ingredients in a novel way, reveals the power of addressing the moment through story rather than allegory. Though the security of allegory is alluring, Amari chooses the harder path of working her way to understanding through immersion. To find out more about the congenial spell cast by this new middle-grade fantasy I caught up with its gracious caster, B.B. Alston.
Kenny: Do you consider yourself a weaver?
B.B.: That's a great question! I guess the answer is that I hope so! In the book, a weaver is someone who can create their own magical spells. As a writer, I've always thought of stories as being their own kind of magic, especially fantasies, for their ability to transport you to wondrous places alongside compelling characters. And so as a writer of stories it's my hope to create magic on the page with every story I write.
Kenny: Is your book a sort of Bureau of Supernatural Affairs Summer Camp for the young readers who engage with it?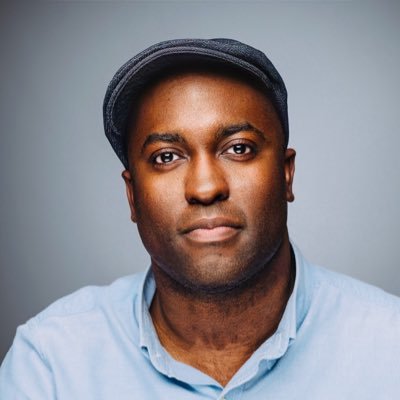 B.B.: Absolutely! I hope the reader feels like they've received their own summer camp nomination to the Bureau of Supernatural Affairs with this book. I want them to feel like they're right there with Amari as she encounters the wonders of the supernatural world and the Bureau of Supernatural Affairs for the first time. And I hope readers find exploring its many mysteries and various secrets just as thrilling as Amari does!
Kenny: Amari's awareness of the parallels of prejudice she experiences, both as a magician at the Bureau and as a scholarship student of color at the private Jefferson Academy, is used to great effect in the story. Does her life experience make her better able to resist the allure of Moreau and ultimately choose understanding and measured hope over the visceral satisfaction of payback, or is it simply a reflection of her individual character?
B.B.: I think it's a combination of both. Amari is no stranger to being on the receiving end of negative stereotypes. And so I think when she encounters something similar in the supernatural world, it's less jarring for her than it would be for someone who hadn't had her life experiences. But Amari is still a human being, and there are times when it really does get to her. She gets frustrated and she lashes out. I think it's in those moments that her individual character comes out. Having hope is a choice and it's one that she continues to make.
Kenny: Orphans are common fantasy fare because dangerous things can happen to them without having to indict parents for a failure to protect. An evil Aunt and Uncle are much less discomfiting. How do you see the role of adults in Amari and Dylan's stories?
B.B.: I think the adults in the story play a huge role in who these characters become. Amari has really positive adult influences in both Mama and her brother, Quinton. And so, when she is tempted to use her magic for evil, she has all those positive lessons to lean on to find her way. Dylan, on the other hand, has secrets he must hide from his parents to keep their favor, and that causes him to seek acceptance elsewhere. This ultimately leads him to make very different choices.
Kenny: I admit to hoping that we haven't seen the last of Dylan?
B.B.: Dylan is such a complex character with a very strong connection to Amari. Not to give anything away, but I have a sneaking suspicion he'll pop up again in future books!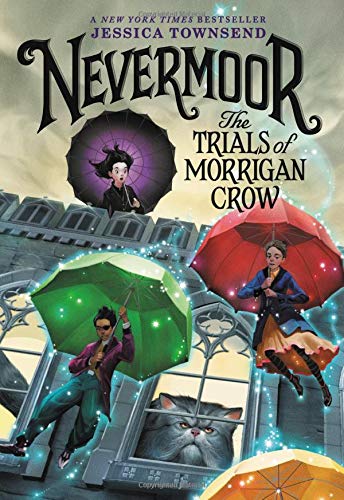 Kenny: It is easy to see that you love fantasy books. Can you share some of your favorites, both from the Alston youth and the present day?
B.B.: I do! Fantasy has been my favorite kind of story my entire life. There is truly nothing else like it. When I was kid, I loved books like Charlie and the Chocolate Factory and The Lion, the Witch and the Wardrobe. Some of my current favorites are Tristan Strong, Nevermoor, and Legendborn!
Kenny: Thanks so much!
B.B.: Thank you! It's always great to talk books!