Today we'll do two twos. Two things I'm pretty sure are true and two things we're doing at DDG to work around the closure of our selling floor.
One true thing is that Allison Hill is the Winston Churchill of independent bookselling. It's obvious that walking straight into the pandemic after taking over a giant job like being the new CEO of the American Booksellers Association would have overwhelmed most anyone. Allison is not overwhelmed. She is decisive, a great listener, and an authentic motivator who conveys both value and values to everyone she's working with.
A second true thing is that as much as bookstores are in dire trouble and looking for help from our publishing partners, publishers are not having a rosy walk in the park themselves. They are in fact under great strain. Collateral damage to publishers would be a wonderful side benefit for Amazon, whose ultimate goal of replacing a diverse marketplace with a single Amazon market has found a boon companion in the pandemic. Financial assistance from publishers needs to be done as collaboratively as possible therefore. We need each other. They are partners, not lifeguards.
One thing we're doing at the store is an idea I copied from Cover to Cover Books. For many of us, store windows are now our only display space and the idea of providing what our customers are seeing there on a web page is a terrific one. Here is our version.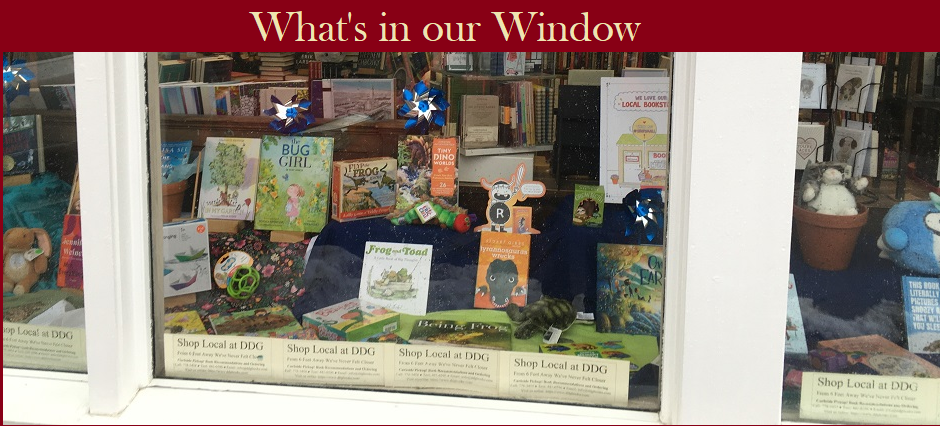 A second issue is having a store full of great non-book items but no easy means behind closed doors to get them into the homes of our customers. Pictures of stock on social media are great but I also just built this.
Take care, everyone. Time to get back to working myself to death…