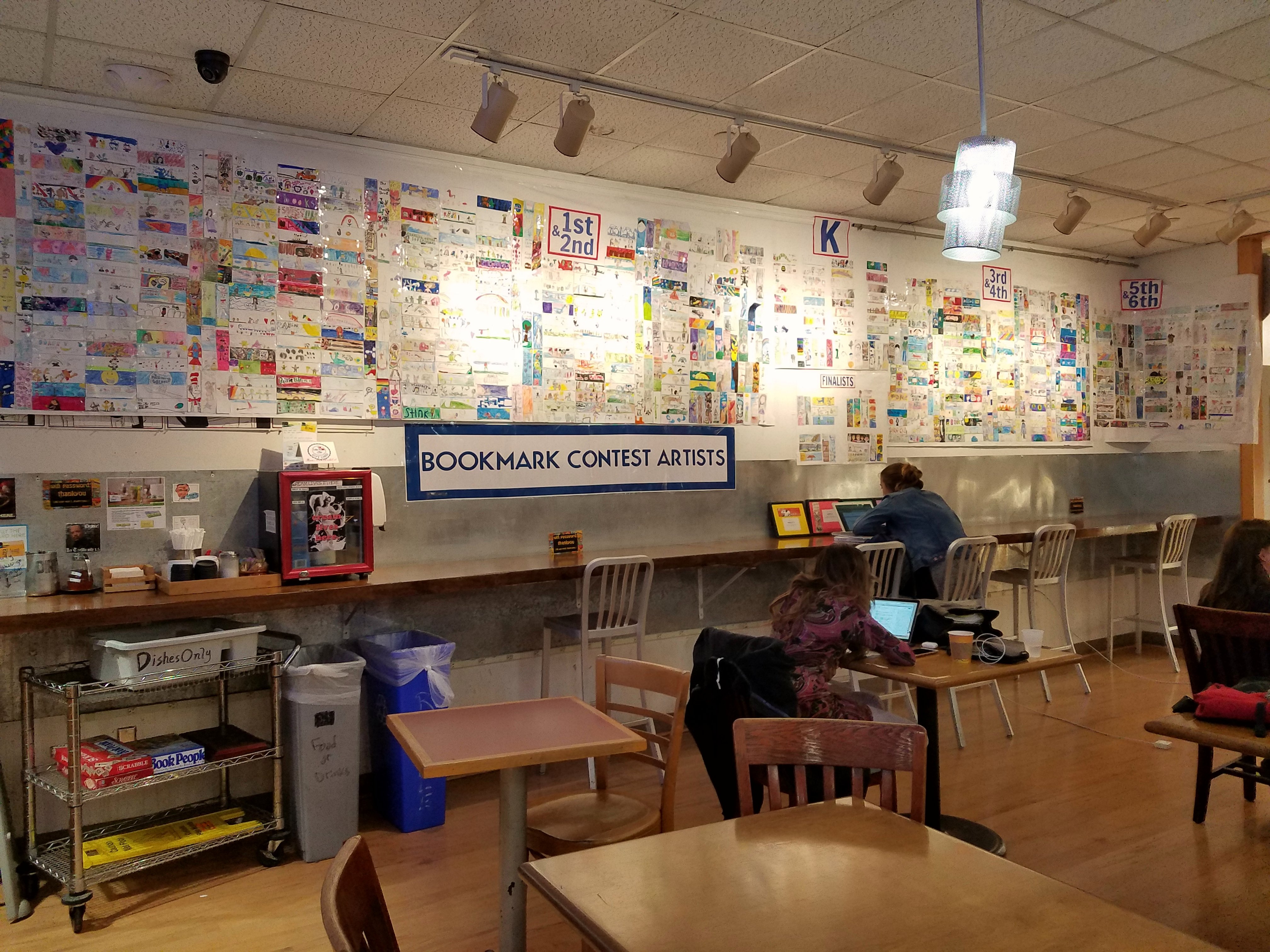 For the last few years I've been posting about our annual bookmark contest. It's one of my favorite things that we do all year. We collect hundreds of submissions every March and let the full BookPeople staff vote on designs across five categories, selecting a winner from each to be printed for distribution the rest of the year. We also display all the entries we receive on the art wall in our cafe for the full month of April. I honestly wish we could have them up year round. They just make me smile! Take a look at this blast from the past and tell me it doesn't make your day a little better:
I'm actually not entirely sure what year the bookmark contest officially began (we think it was somewhere in the very early aughts), but we found printable files dating back to 2006. So, this year, in honor of BookPeople's 50th anniversary, we decided to honor the bookmarks of contests past with a special retrospective. Featuring 62 past winners, we're asking our customers to fill out ballots with their top five picks for a special anniversary run of bookmarks to print this year alongside our 2020 winners in April.
I have no idea which designs will win out for the anniversary printing, but it's a lot of fun to weigh the options. As many colleagues as I pulled in to select favorites is how many groupings were proposed. In an epic Stick Dog vs Frida Kahlo vs Charlotte's Web showdown, who comes out on top? Tell, me, which 5 would you choose?