Technology simultaneously connects us globally and isolates us locally. All that time spent alone on our devices can deprive us of face-to-face social interaction that feeds our souls and creates a sense of true community. Back in the 80's, author Ray Oldenburg (The Great Good Place) introduced the idea that places like cafes, bookstores, libraries, barber shops, clubs, churches, parks, and other inclusive public venues provide an essential role in the social fabric. If home is our 'first place' and work our 'second,' these 'third places' offer relaxed, welcoming opportunities for us to gather, meet and make friends, exchange ideas and stories, and share joy, laughter, and meaning with one another.
I've always thought of my bookstore as one of those third places, and recently, it struck me that storytelling events—in which people tell true, first-person stories, as in NPR's Moth Radio Hour (or, you know, all of our ancient ancestors around a fire for millennia)—transform any space into an incredibly special third place. Nothing connects people as deeply as sharing stories.
Last week, the Eric Carle Museum was the venue for a beautiful evening of storytelling: On the Flip: I See Color, organized by EmbraceRace, an Amherst nonprofit organization dedicated to providing resources on racial equity and information for families, educators and citizens.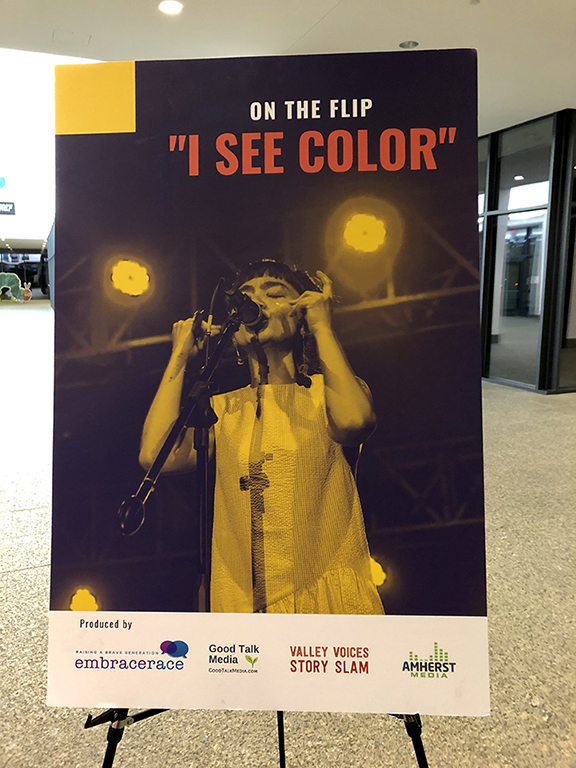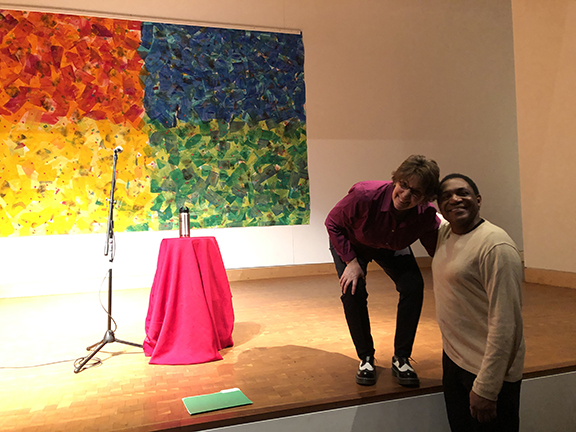 As they define themselves, EmbraceRace is "a multiracial community of parents, teachers, experts, and other caring adults who support each other to meet the challenges that race poses to our children, families, and communities." Their goals are to "identify, organize – and, as needed, create – the tools, resources, discussion spaces, and networks we need to meet 4 goals:
Nurture resilience in children of color
Nurture inclusive, empathetic children of all stripes
Raise kids who think critically about racial inequity
Support a movement of kid and adult racial justice advocates for all children."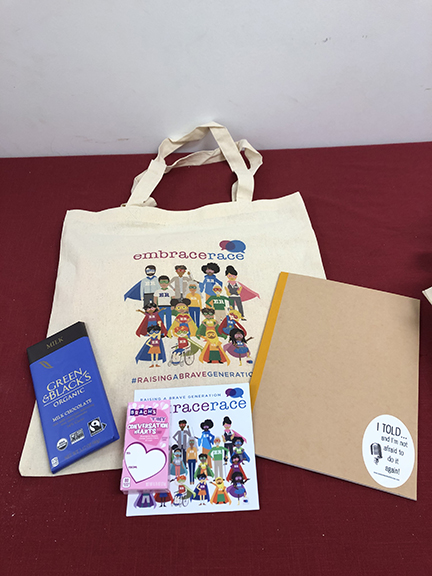 The evening was a fundraiser for the organization, and was attended by a multigenerational audience of friends, family members, supporters, and public leaders from around the region. It was a warm, exuberant, moving evening of stories from a variety of tellers with origins all over the world, including Venezuela, Tibet, Puerto Rico, and Vietnam. The youngest teller was 12 years old. There was laughter, there were tears, there were painful revelations, and there was a lot of resilience. It was beautiful.
Nothing builds empathy and community like walking in someone else's shoes, seeing the world through different eyes, and all of those other metaphors that mean we have been able to live someone else's experiences for a few magical moments.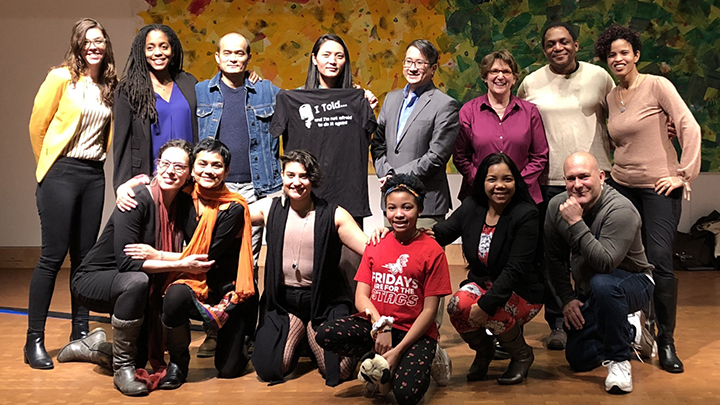 While I volunteer at (and deeply love) the Moth Story Slam in Burlington every month, it was this show that really made me want to bring first-person storytelling to my bookstore. Gathering a group of people together with diverse histories and experiences in an open, welcoming environment that invites honest sharing — well, that is the whole apple right there.
So stay tuned for an update after we've held our first storytelling evening at the store. In the meantime, the lovely co-sponsors of On the Flip, Amherst Media, New England Valley Voices, and Good Talk Media, will be making video available from the Eric Carle Museum evening, and I'll update the article when there's a link!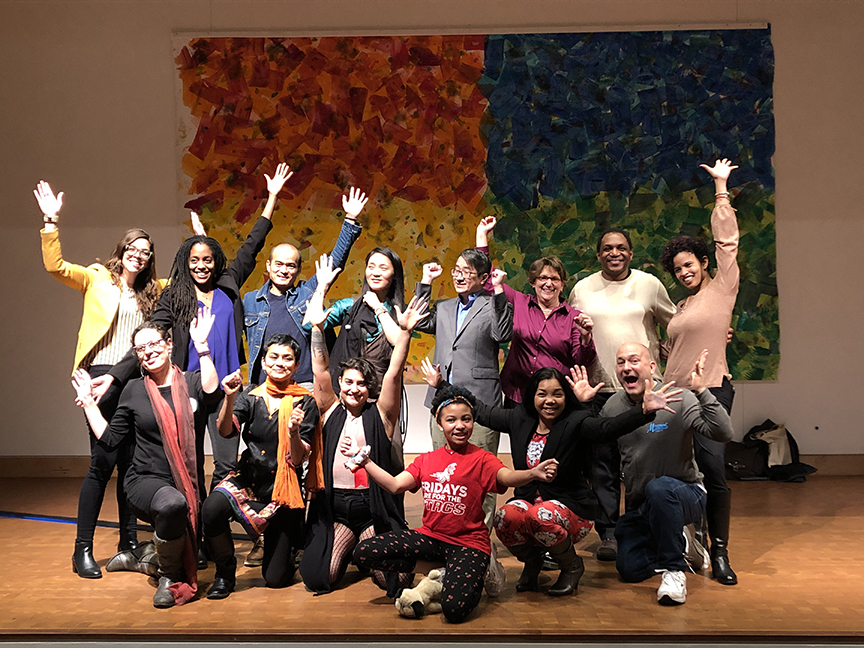 I also recommend getting in touch with EmbraceRace if you are a teacher or school administrator or otherwise involved in diversity education efforts, or a parent looking for great resources. Co-founders Andrew Grant-Thomas and Melissa Giraud could not be lovelier, more helpful and wonderful people. Thanks, all, for a great evening!
P.S. Book addict that I am, I couldn't resist asking the Eric Carle Museum info desk staffer what they were reading: Beasts of Burden: Animal and Disability Liberation by Sunaura Taylor, which they said was really interesting!