I'm headed home now from the Nuremberg Toy Fair (http://www.spielwarenmesse.de) with an iPhone full of pictures,  a suitcase full of catalogs, and my heart full of German hospitality. While toy fairs, trade shows, and gift marts are a rather regular (never ho-hum, but certainly not unusual) part of my schedule as a buyer for the shop, this event is the high water mark in inspiration. Not only is this event larger than anything here in the U.S. (A Postcard from Nuremberg) but it is so beautifully executed at all levels that it is simply hard to imitate. Booths large and small are carefully merchandised, and everywhere it is evident that not only are toys big business, but the design and manufacture of items for children holds a distinct and important set of obligations for quality and care. Languages, distribution channels, and pricing strategies may be different, but the understanding of the value of play and its importance to healthy human development is a value shared as easily as pretzels and good German beer.
Today I'll  share a few of the trends that were important to this year's show, gleaned from both the curated program at Spielwarenmesse and observed in my own wandering up and down the aisles. I will be interested to see how these concepts carry over to America later this month for Toy Fair New York, to be held at Javits from February 22–25 (http://www.tfny.com), and then on to the American Specialty Toy Retail Association (ASTRA) Marketplace in June, to be held in Orlando (http://marketplaceandacademy.org). Thoughtful buyers who combine these ideas with an awareness of world news and some very real threats to our supply channels and product sourcing will have much to discuss in the coming months.
The constant topic of conversation in every booth at Spielwarenmesse is the terrifying outbreak of coronavirus and its impact on toy production and export from China. As I write this post, the Spring Festival Golden Week (tied to the Lunar New Year celebration) is ending, during which large parts of the Chinese population travel to visit extended family, closing many workplaces for the holiday. The state-enforced quarantines and travel restrictions necessitated by the virus outbreak makes return home for these workers difficult, and many manufacturers are simply closed to control spread of the virus. What this means for production of all consumer products is unclear, but for the toy industry, this is an especially critical time of year. Orders obtained at the large international trade shows (many based on prototype products) are now produced for summer shipment and fall sales. Catalogs, buying groups, and large retailers need to negotiate both production and shipping to get those items "on the water" in time for warehousing and consumer fulfillment — as well as provide product to indie retailers like me. While every year seems to come with its own challenges about product availability (remember the Toy Testing crisis of 2007, when dear Thomas the Tank Engine was accused of carrying lead paint into our playrooms, or the Long Beach dock strikes of 2017–2018 delaying cargo  landing on the West Coast?) The viral crisis may be well in hand by the time we arrive at Javits for Toy Fair, but the ever-present respiratory masks in the aisles in Nuremberg were grim reminders of the interconnectedness of our small global community.
Climate change and environmental awareness were important themes at the show, and Toys for Future was one of the three main themes identified by Spielwarenmesse in their Trend Gallery this year. From the sourcing used for toy materials (think recycled plastic, repurposed material, and recyclable or heirloom quality playthings with minimal packaging) to engaging children in environmental awareness through play, this theme clearly resonates worldwide. Engaging children in "natural play" was also a key theme, with outdoor toys tied to exploration and discovery. I saw mud sinks, hiking gear, water play, construction sets meant for use with sticks and found objects, and many nature-themed play sets in every aisle. My mother's admonition to "go outside and play until dinner" kept echoing in my memory, and for the first time in many years, I saw environmentally friendly toys that were not relegated to small, insignificant "oh yeah, this too" kind of displays.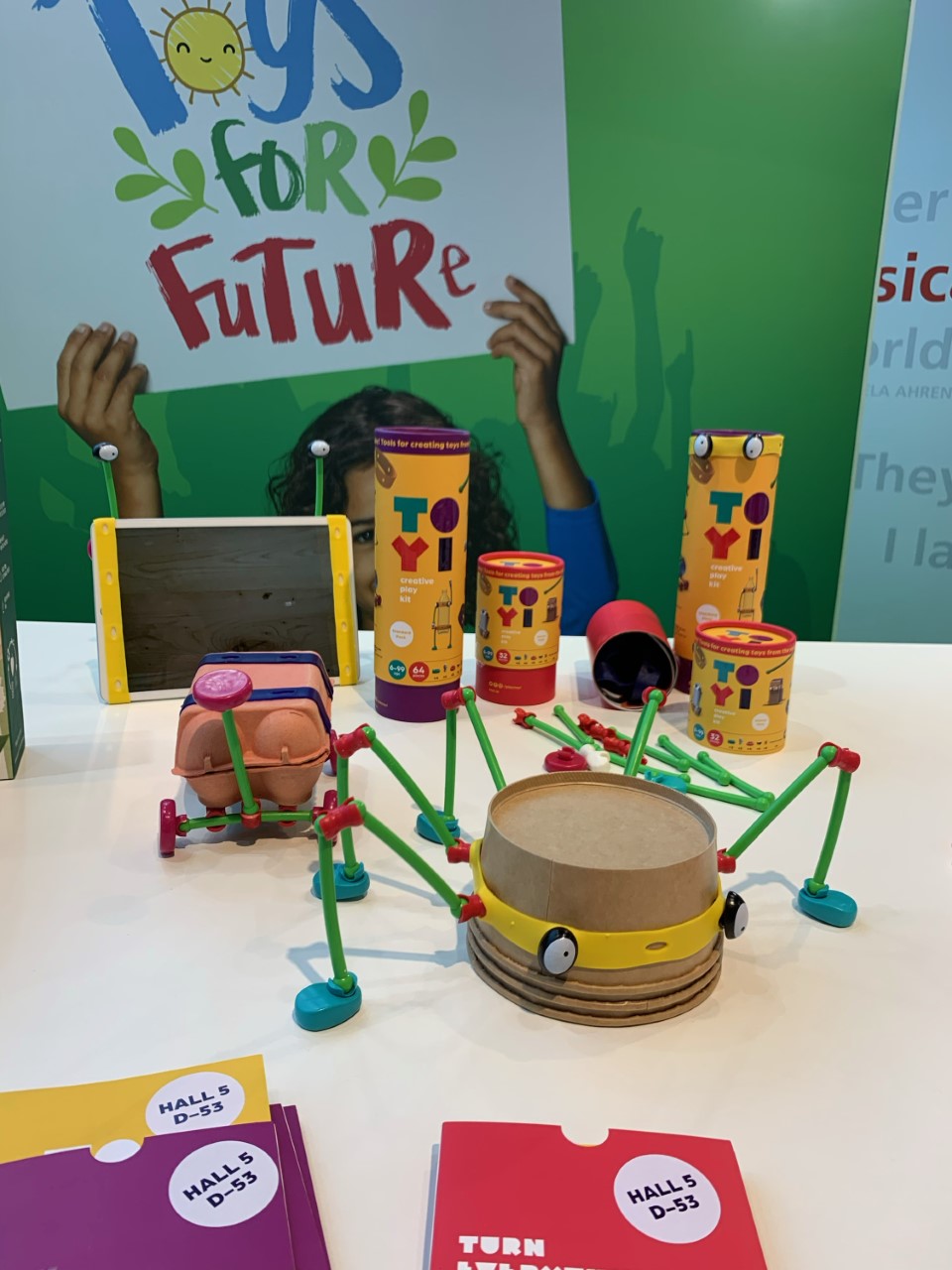 The less inspiring but completely accurate theme of Digital Goes Physical recognized the transfer of digital play to physical toys, and the complete integration of digital characters and games into the childhood of 2020. From the Spielwarenmesse catalog comes the following disheartening hype: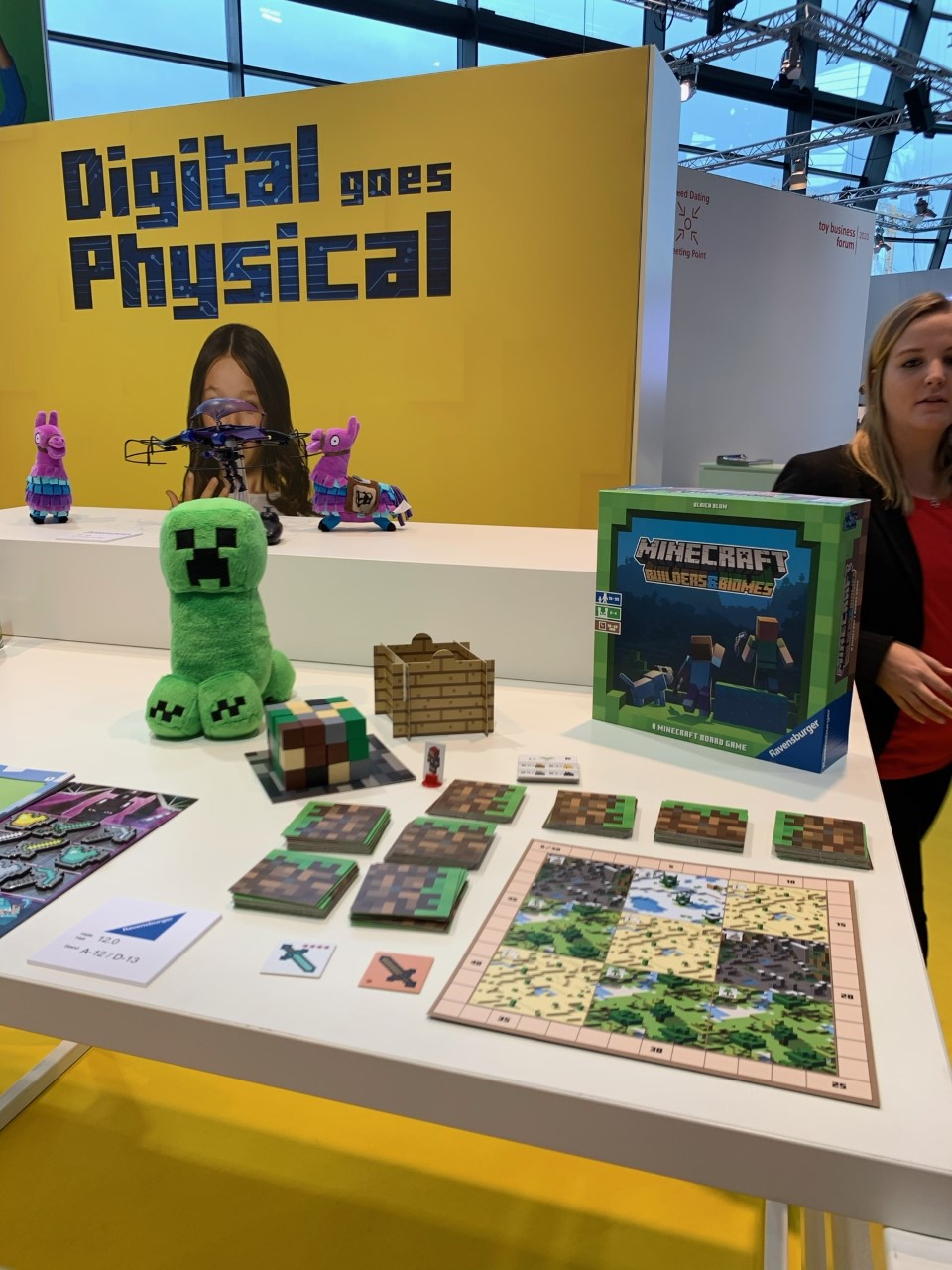 "Even before they can talk properly, little ones know exactly how to move their favorite character around a tablet. And bigger kids can't imagine life with our smartphones, video games, YouTube and the like. Computer games are no longer simply played in living rooms at home but are capable of filling entire stadiums as professional competitions. Digitalization continues to make inroads in all areas, thereby also bringing inspiration to the world of classic toys. The stars of the virtual world are a hit in children's bedrooms a soft toys, action figures, board games and much more."
The accuracy of this statement cannot be refuted, but this attention can, I believe, be directed. While our publisher parters continue to echo this trend in play by producing juvenile novelizations, early readers, and other licensed product to capitalize on this trend in play, we can, as booksellers, use these products as entry points for our young customers to a whole host of children's literature, filled with heroes, villains, and the possibility of adventure – none of which require a joystick, and all of which build character, imagination, and intellectual curiosity.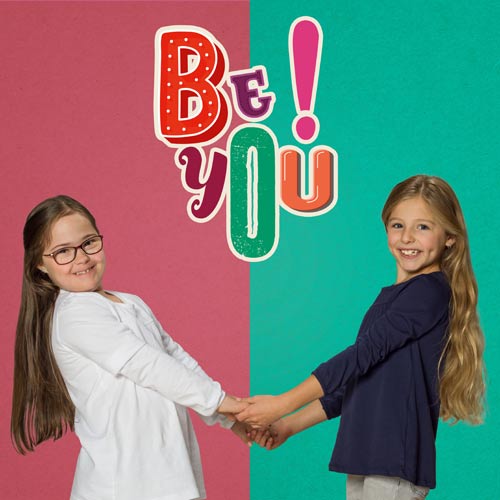 The final theme of Spielwarenmesse was concerned with lifetime play for all ages and abilities. The show itself designated a trend area entitled Be You!, recognizing that many classic toys are easily adapted for differently abled children and adults. The recognition that toys should be as inclusive as literature, education, the arts and our workplaces, and be visually and physically representative of all types of consumers seems obvious, but may not always be historically true. Simple things, like adaptive mobility toys for dolls or images of children with physical differences on packaging in games and role play costumes, are visual clues that toys are meant for everyone. More important, in my opinion, is the trend towards making playthings more age-neutral, so that those children who master a specific skill (shape sorting, puzzle assembly, small motor manipulation) are not segmented or deterred by product images of babies and toddlers on the packaging. Let's recognize that play occurs across the lifespan, and that the needs of people who are mastering (and re-mastering) skills at different stages are deserving of heirloom quality, well-designed, and thoughtfully packaged toys.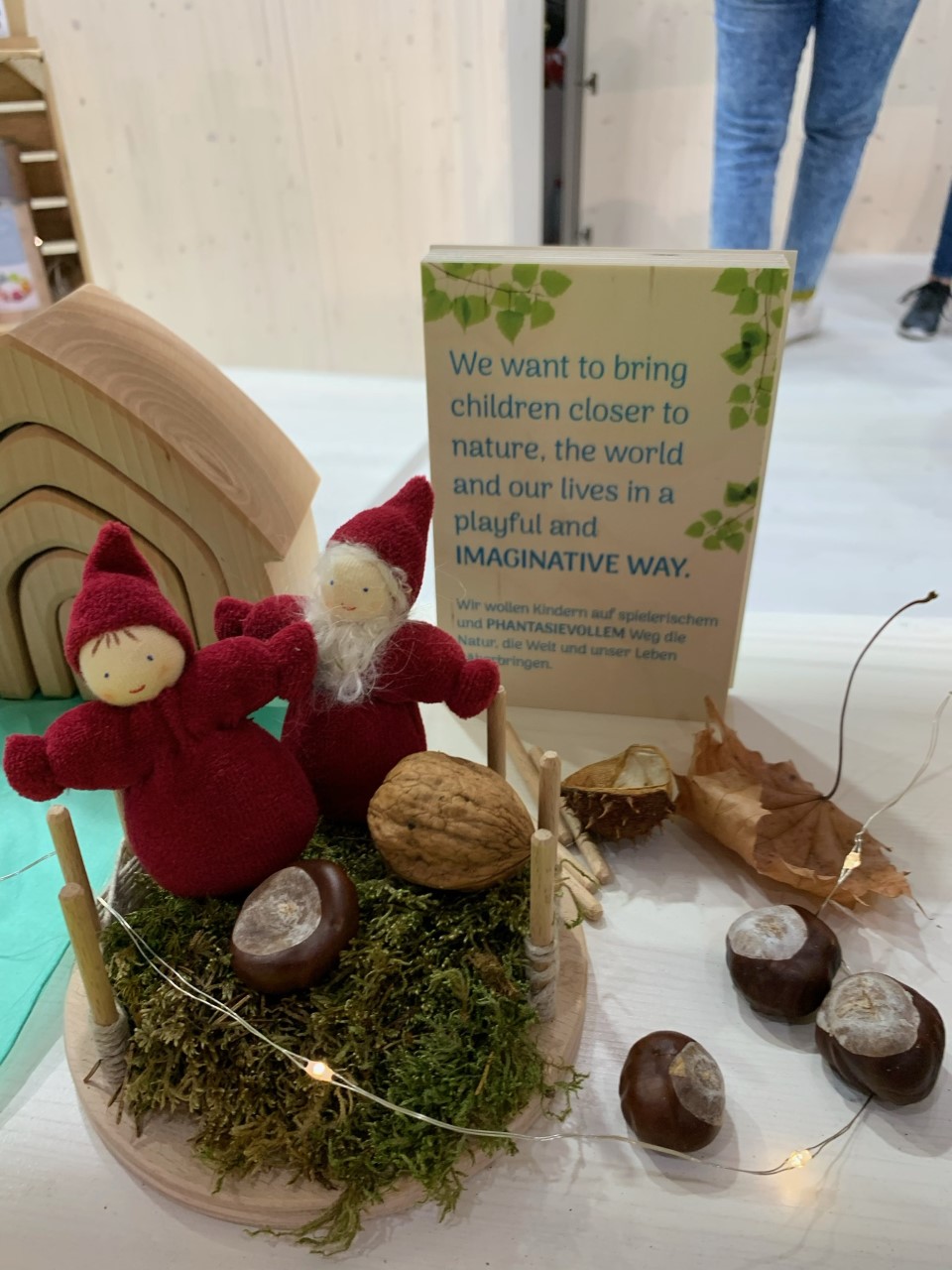 There is, of course, so much more to share from the show, but I'll close with another group of pictures, an open invitation to join me in Nuremberg next year.  And as always, my friends, let me remind you to find a moment to play today.