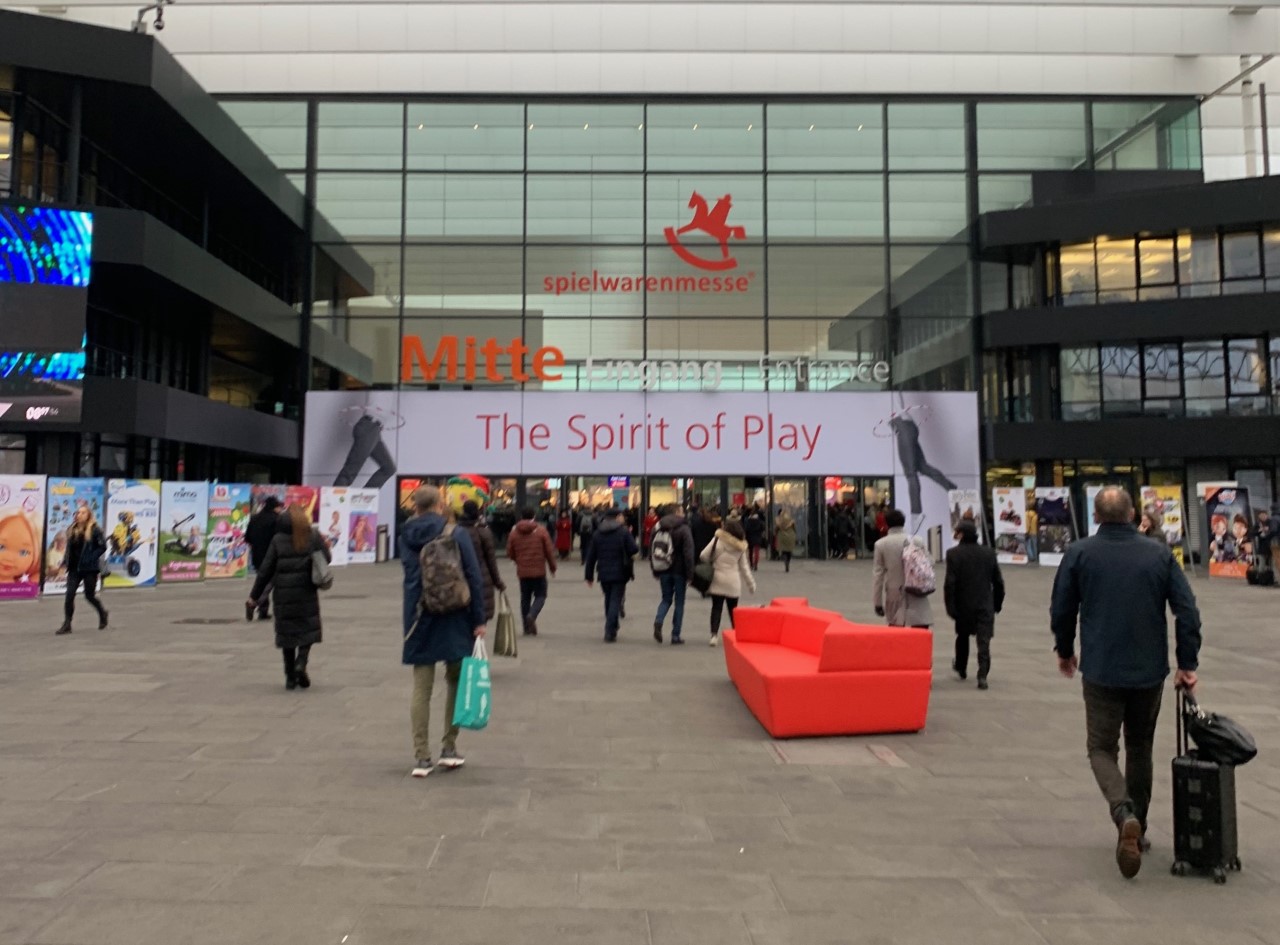 Guten tag from Germany, where this week I am attending Spielwarenmesse, the world's largest toy fair. The enormous footprint of this show is hard to describe, so I will begin with the numbers, which while seem tangible and solid, in no way capture the vastness of this event. Over 67,000 attendees representing 132 countries are registered as I write this, and I am certain that the final numbers will increase. There are over 2800 exhibitors, housed in 12 separate convention halls, representing companies from over 68 countries, and showcasing over 1 million products. 120,000 of these products are NEW – and will be seen by buyers from around the globe. The entire city of Nuremberg seems filled with toy people, and this event is so large that public transportation, including an excellent integrated municipal train, tram and bus system, is free for all badge holders during the show. (New York City, are you listening?)


I'm writing this ShelfTalker post mid-way thorough my first day on the floor, and so will simply share some initial impressions and a few photos, so that you can shop and marvel with me. I'll follow up with a second post about trends and innovations in play, and hopefully some helpful insights into opportunities for maximizing sideline space in our stores, or simply adding the best of the best playthings to your collection. There is a lot of data and content to absorb, but the most remarkable part of this event is the level of respect and care given to the design and display of toys, reflecting a true regard for the value of play throughout people's lives. It's inspiring, both in presentation and content, and I am once again reminded of the responsibility we have to curate the very best selection of products for our customers.
Here's what has caught my eye so far:
As always, opportunities to pose with life-size toys are abundant at this show, and I will leave you with this new friend as I scour a few dozen more aisles today, and look forward to sharing another play date with you very soon.