If you are like me, by this time in January, you are sick to death of all your store's sidelines. Frankly, as the midwestern winter gloom makes my store a depressing monochromatic gray at opening time, and darkness descends at 4:00 p.m. each day (thank you, Daylight Savings Time), I'm just sick to death of the whole shebang. To make matters worse, I tend to skip the January gift shows in favor of attending Winter Institute, and Toy Fair is a full month away. My impulse bins near the register look sparse, and the game samples are all missing pieces after the holidays. Inventory chores loom overhead like a pack of circling vultures, blocking out the meager Indiana winter sun….. it's time to order some fun little stuff to cheer everyone up!
Here are a few of the best sideline items that we've received in the last two weeks, and perhaps you can share your finds, too, in the comments below. We ordered all of these items through http://faire.com, a veritable Aladdin's cave full of interesting specialty vendors, who ship quickly and have low, low, low minimums,  allowing tentative post-holiday retailers to sample small amounts of very fun merchandise.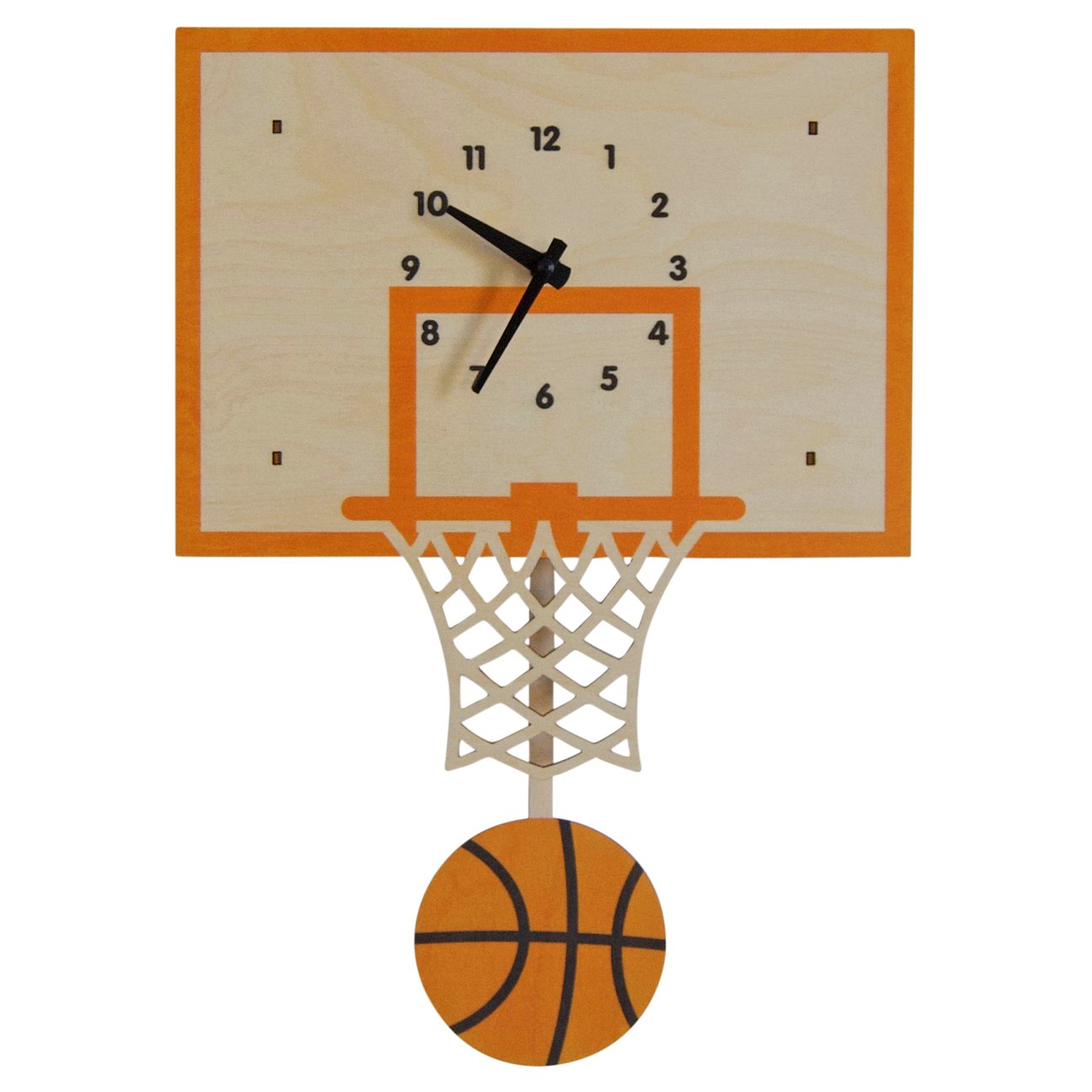 Modern Moose Clocks: We actually added this line last fall, but recently ordered another 36 varieties of clocks, as they sold so well before the holidays as baby gifts that we refreshed our display after the first of the year. Each of these pendulum clocks is made of very light wood, operates on one AA battery, and pretty much sells itself on charm. Our wall behind the cash wrap has never looked so interesting, and I'll admit to purchasing the basketball version myself to mount over my desk for the current sports season. Each style ships in "ones", and repacks nicely in the pizza-box-style container for sale right off your wall. In the meantime, toddlers and adults alike are mesmerized by all those wagging tails.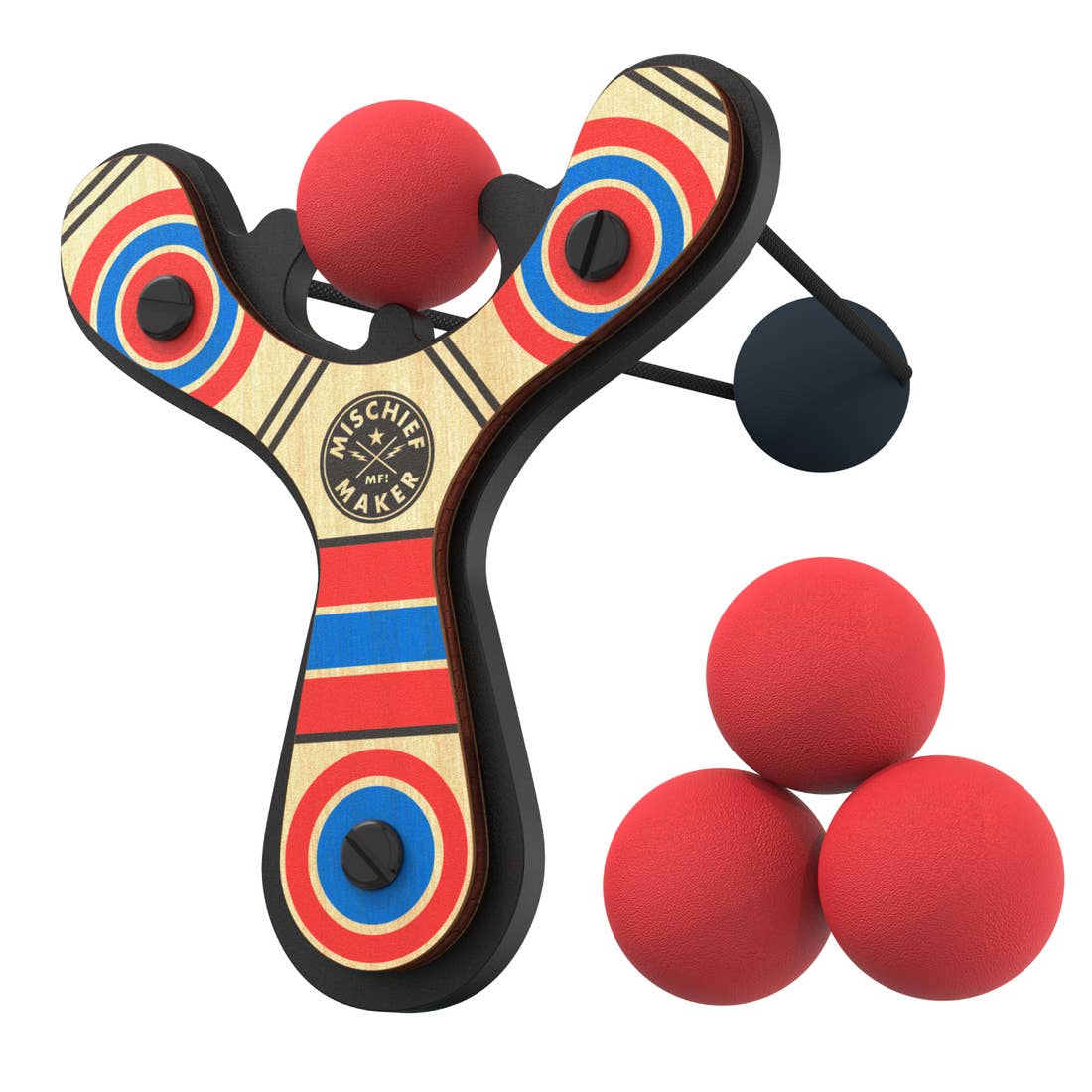 Another fun "after Christmas" toy is from Mischief Maker, and we've sold LOTS of these little wooden slingshots, each handpainted with cool designs. The balls that shoot are a heavy foam, not hard enough to "put your eye out" as my mother would say, but substantial enough to hit and knock down a target of paper cups, perhaps. The genius of this product design is in those little black rubber "brackets" in the middle. One foam ball is held in place by those inserts, so the shooter uses the second ball in the harness to pull back and aim. The momentum of the first ball fires the second – and there is skill involved in mastering the aim and velocity necessary to propel that ball towards its target. I STRONGLY advise ordering the containers of additional balls… for we have lost more than a few in our shop, and our well-intentioned but highly distracted cleaning routine has not uncovered most of them.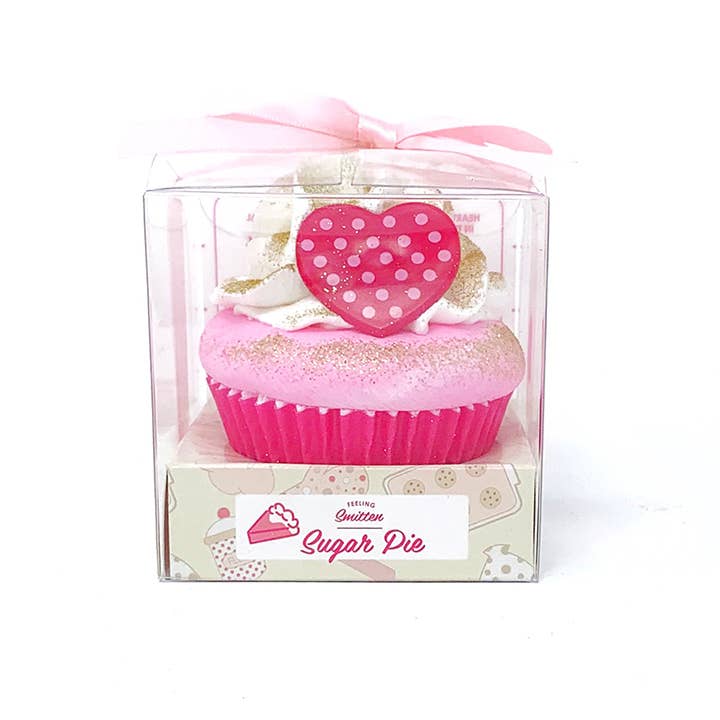 How's your Valentine display looking? These charming bath bombs from Feeling Smitten add just the fizz you need to your sweetheart table. The cupcake varieties come assorted with different color message hearts on top, and there's also a three pack of message hearts for sharing. These precious little cardboard boxes of heart shaped bath fizzies remind me of  the school Valentine shoeboxes perched expectantly on the edge of our desks, when candy was taped to Scooby Doo punch-out cards, and we wondered if Scott really "liked" us, or he just wrote "you're sweet" on EVERYONE'S valentine.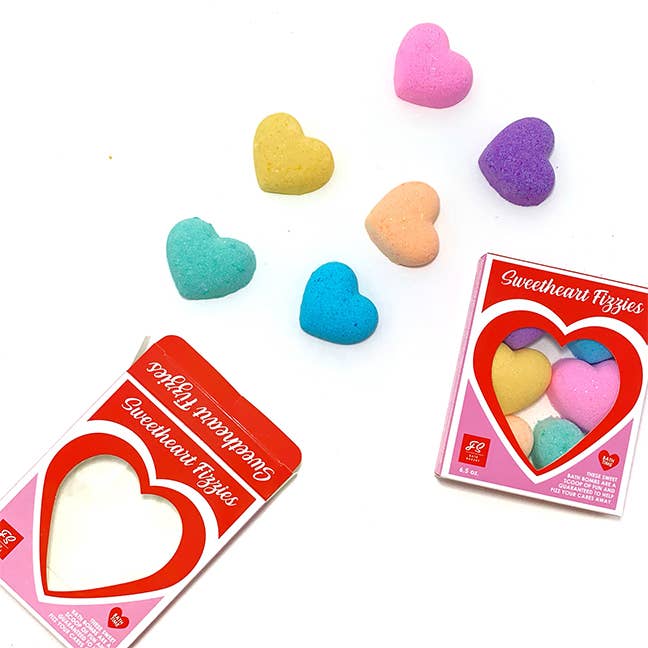 The slime's the thing, at my store, and probably yours, too. We are doing very well with this assorted display from Mythical Slyme, incorporating that retail powerhouse – UNICORNS – with the ever-popular-if-carpet-staining SLIME. As the package says, may your sales never melt, never dry, and always stretch: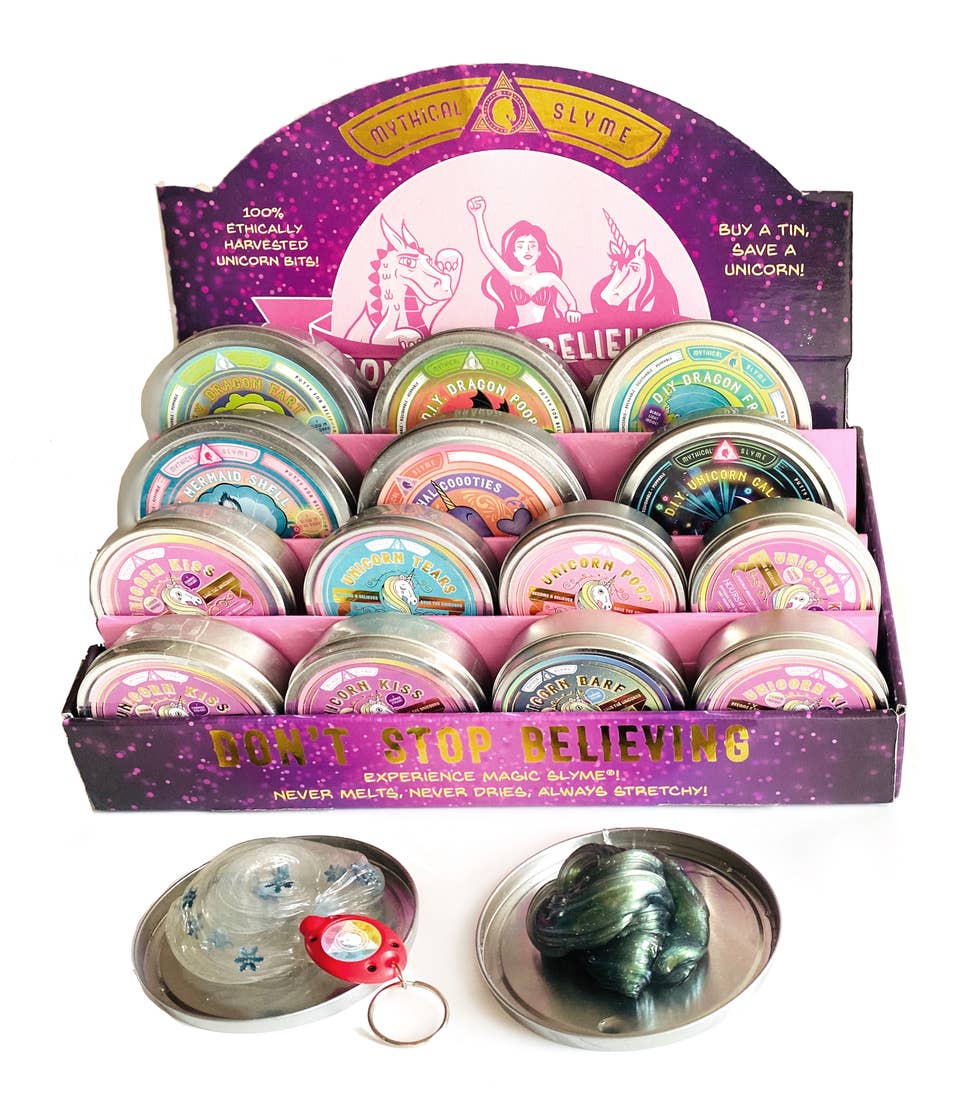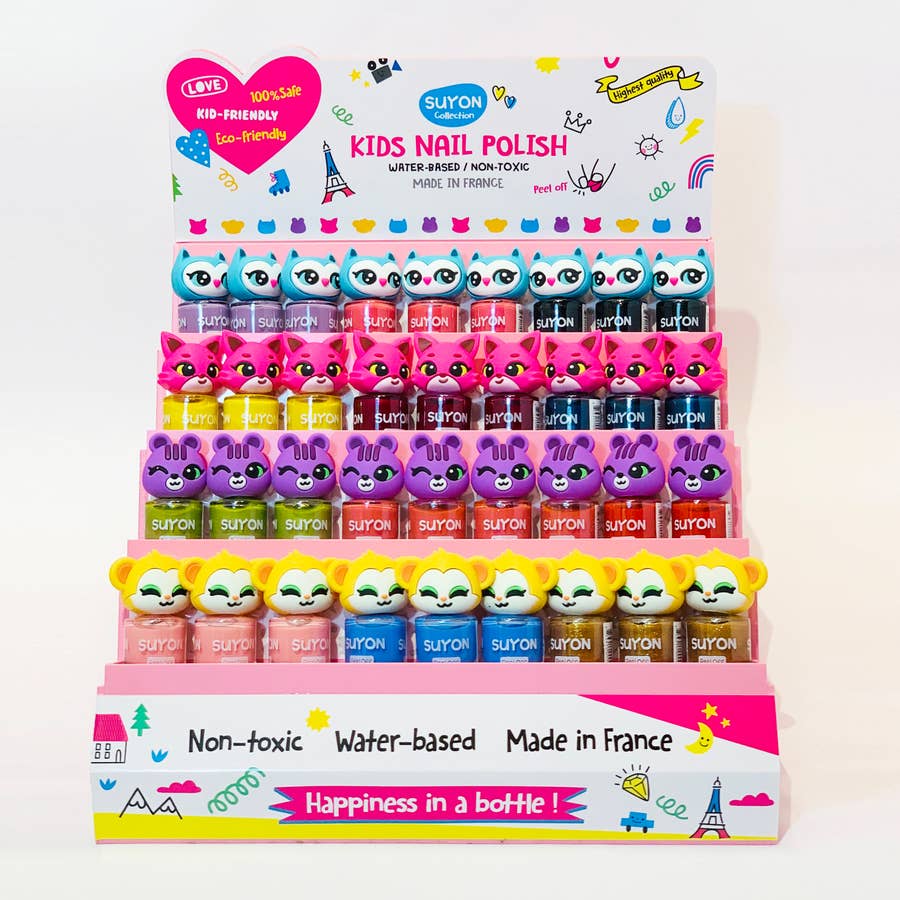 A couple more items that I'm pretty excited about will arrive in the next few days, so I'll update you next week on their sales performance, but I'm eagerly awaiting Suyon peel-off nail polish for little manicurists. This eco-friendly, non-toxic nail polish is water-based, and peels off for a change of color (or if your school uniform policy doesn't permit quite this much glamour) and the packaging is just charming.
Zenspire Designs has all manner of cute stickers, and this Pittsburgh-based business is delightful to work with. Given our fascination with all things royal at the moment (Meghan, you do YOU, girl), the Corgi options are particularly fun: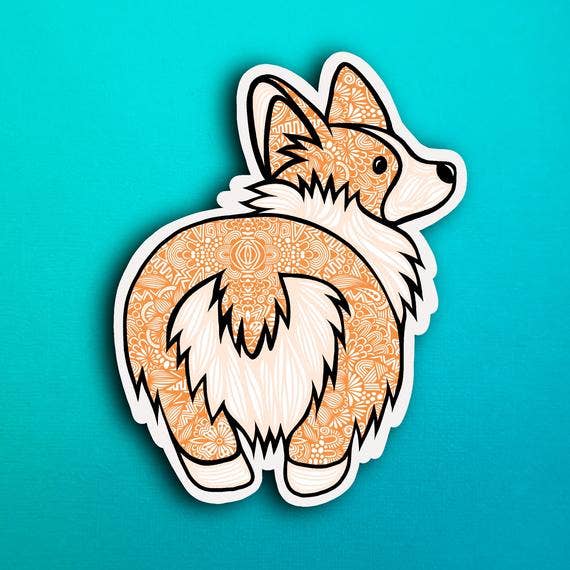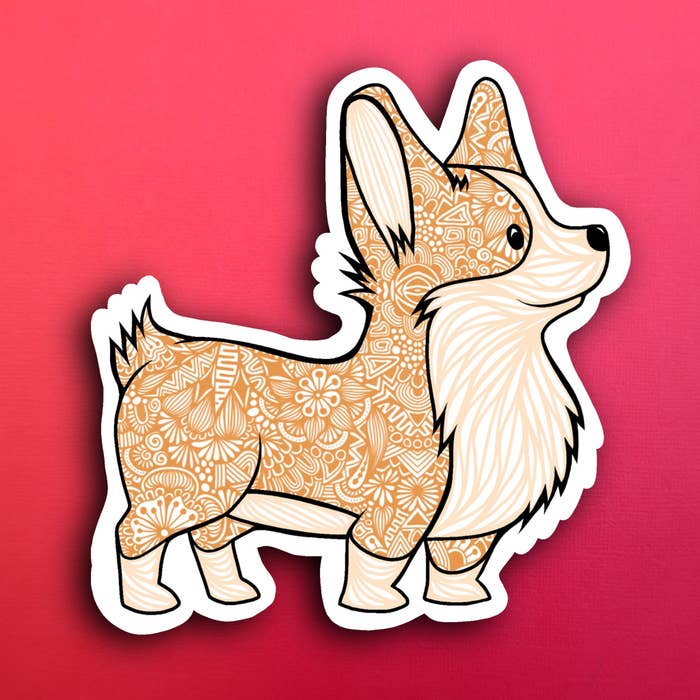 Of course, the number one sideline of January for any indie retailer will not actually add to your bottom line, but will definitely make you smile. As you set up the card table each Saturday morning for these guest vendors, how many cases of Thin Mints will YOU be ordering this year? Never underestimate the power of Samoas to chase away the winter blues, my friends.