There's a magic to tiny things, especially when those tiny things are satisfyingly complete. Even when you yourself are very small, so that miniature items are not so improbably sized, there is still a special delight in objects that do not conform to expectations. They seem made just for you, or for a fairy or brownie or visiting elf.
When I was little, I had a set of four little Laurent de Brunhoff books tucked into a box called  Babar's Trunk, which looked like a treasure chest. While I don't remember a single story from the box, I loved sliding the little books out, reading them, and fitting them back in, endlessly rearranging their order. Maybe I was a weird kid, but I'm in good company. I can't tell you how many customers' faces—both young and old—light up when they come across a miniature book.
At the store, a perennial favorite is Maurice Sendak's Nutshell Library, a delicious collection of four tiny hardcovers: Pierre, Chicken Soup with Rice, Alligators All Around, and One Was Johnny. As soon as we get it in, it sells.
People are also charmed by adult classics in miniature form.
Even Franklin Delano Roosevelt had a miniature book collection that numbered around 750 volumes! (See The Microbibliophile for more info. It's also a terrific site with lots of photos of tiny books.)
Not every miniature book draws a crowd, though. We haven't yet had success with the new Penguin Minis for teens. It may be that the horizontal (landscape) orientation of the pages throws kids off. (They look vertical in the box, but they open like a laptop.) The Penguin Minis in Bloom —classics with pretty cover designs —are very appealing, and I'm hoping will find their readers at our store. 
I don't know how the books are selling for Penguin, but if they aren't doing as well as expected, reorienting the inside text to a regular vertical setup might help. That and making them even more miniature.
Which leads me to the Miniature Book Society, an organization entirely dedicated—surprise!—to tiny books. They host an annual competition and exhibition, which both individuals and publishers can enter as long as their books do not exceed 3″ in any dimension. To qualify for the grand prize, there must be at least three copies of your miniature book, but if you have a single copy, you can still enter the exhibition.
The annual exhibition catalogs are stunning, and people's creativity astonishing. The books in this catalog alone are just … beyond words. And in this one. There are miniature book scrolls in tiny glass tubes, tiny novels in leather pouches, pop-up books no bigger than your thumbnail, collections of books held at the ends by microscopic carved bookends.
Some examples from a recent catalog (and it's worth while going through them — enchantment on every page!):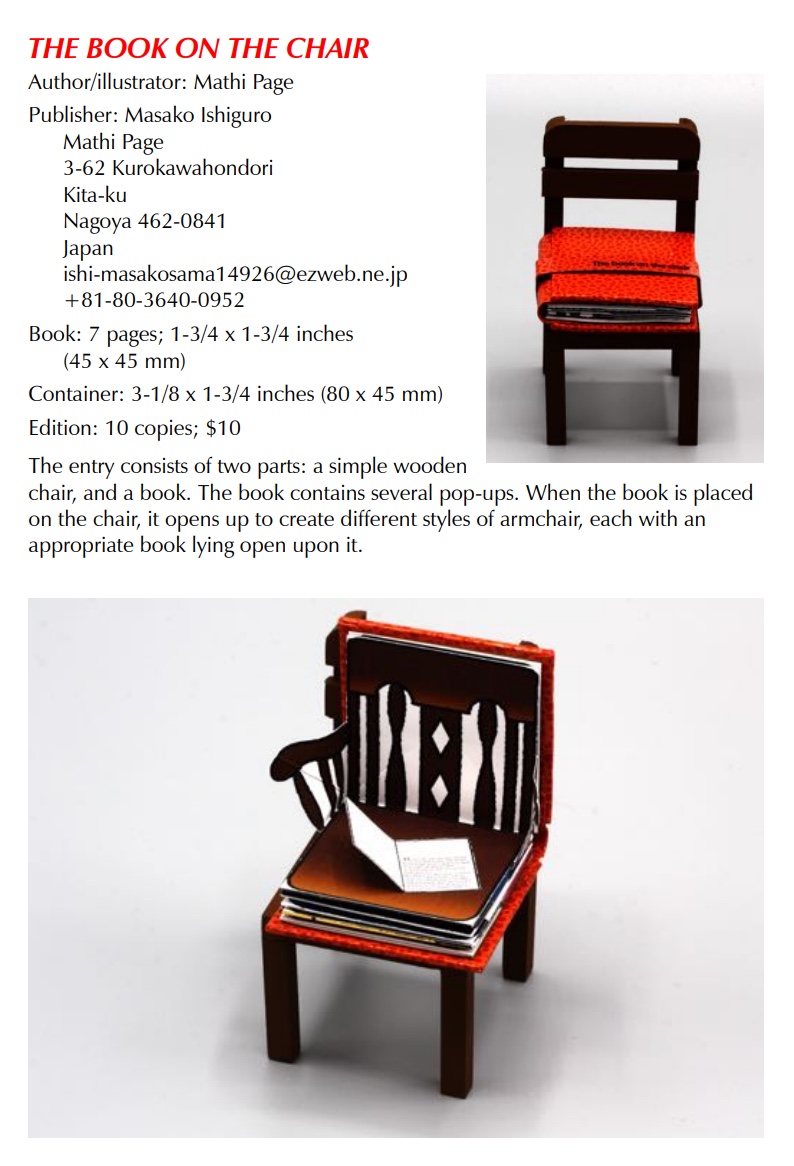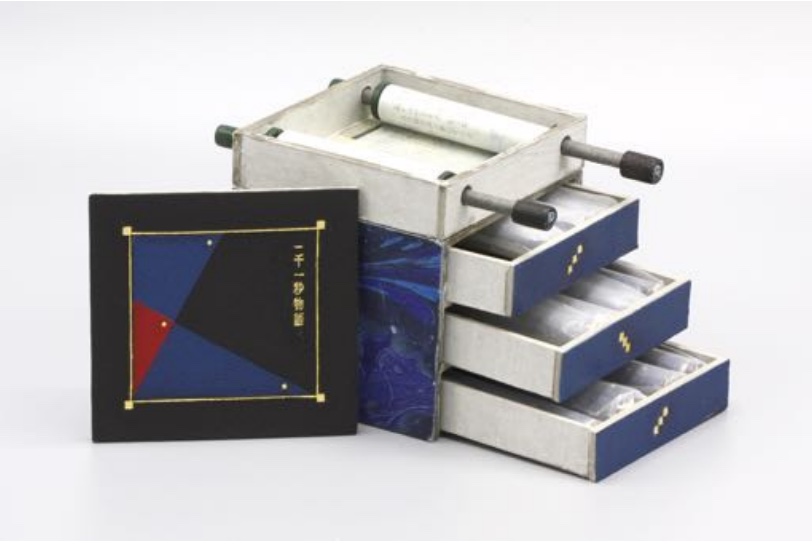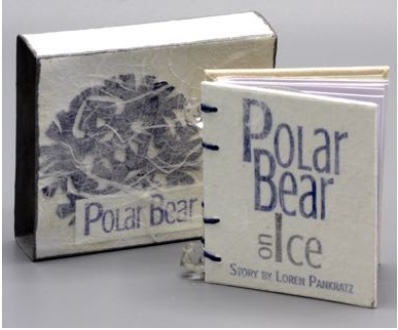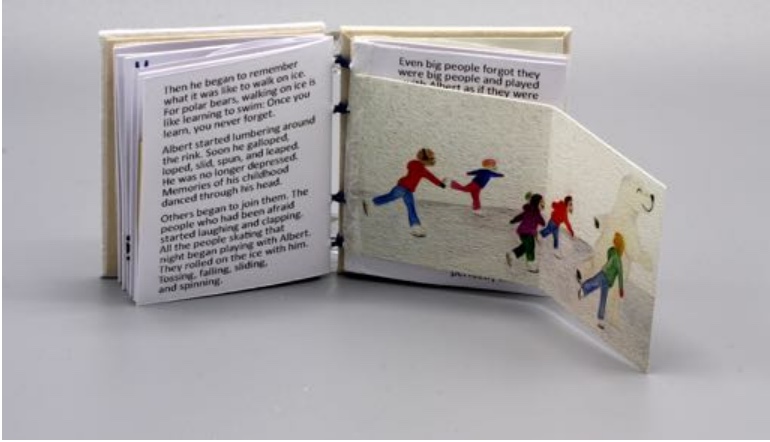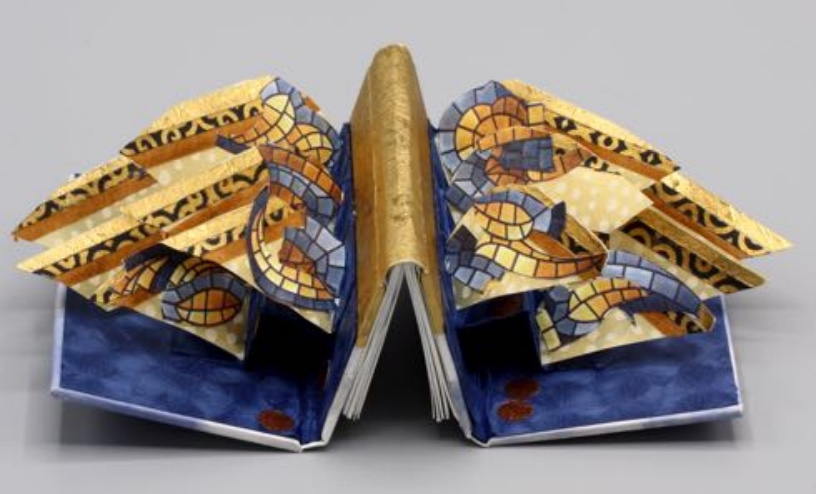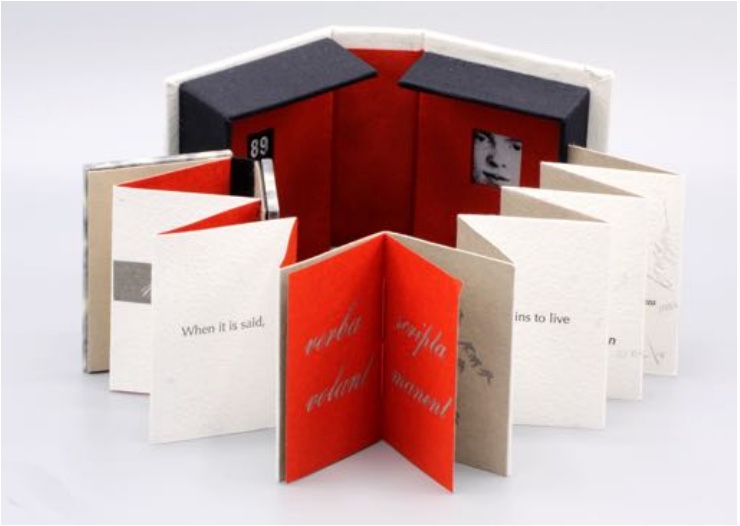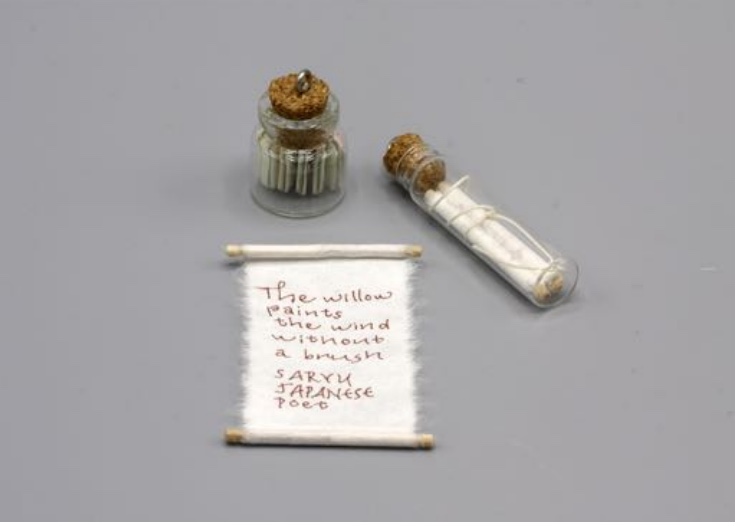 It makes me want to stop everything I'm doing and create impossibly small literature. That, or open a miniature bookstore. Think of the tiny overhead!