Last week, we had three preschool field trips in three days, which served as a really sweet end to our summer programming in the store. It's true that summer's not exactly over, but everything has definitely entered back to school mode around here. The schools in our area start heading back as early as August 15, so we're just on the cusp of launching into a new season. Part of what that means these days is field trips. Over the summer we host mostly preschool tours, since their programs run year round, but during the rest of the year we increasingly host groups of all ages.
We keep the program pretty simple, focused around a storytime or book talks (depending on the age of the crowd) followed by a tour and some shopping time. We've hosted several schools for annual field trips every year, but we just formalized the program about a year ago after seeing an uptick in inquiries. We love having groups in, but because these events take staff time to facilitate,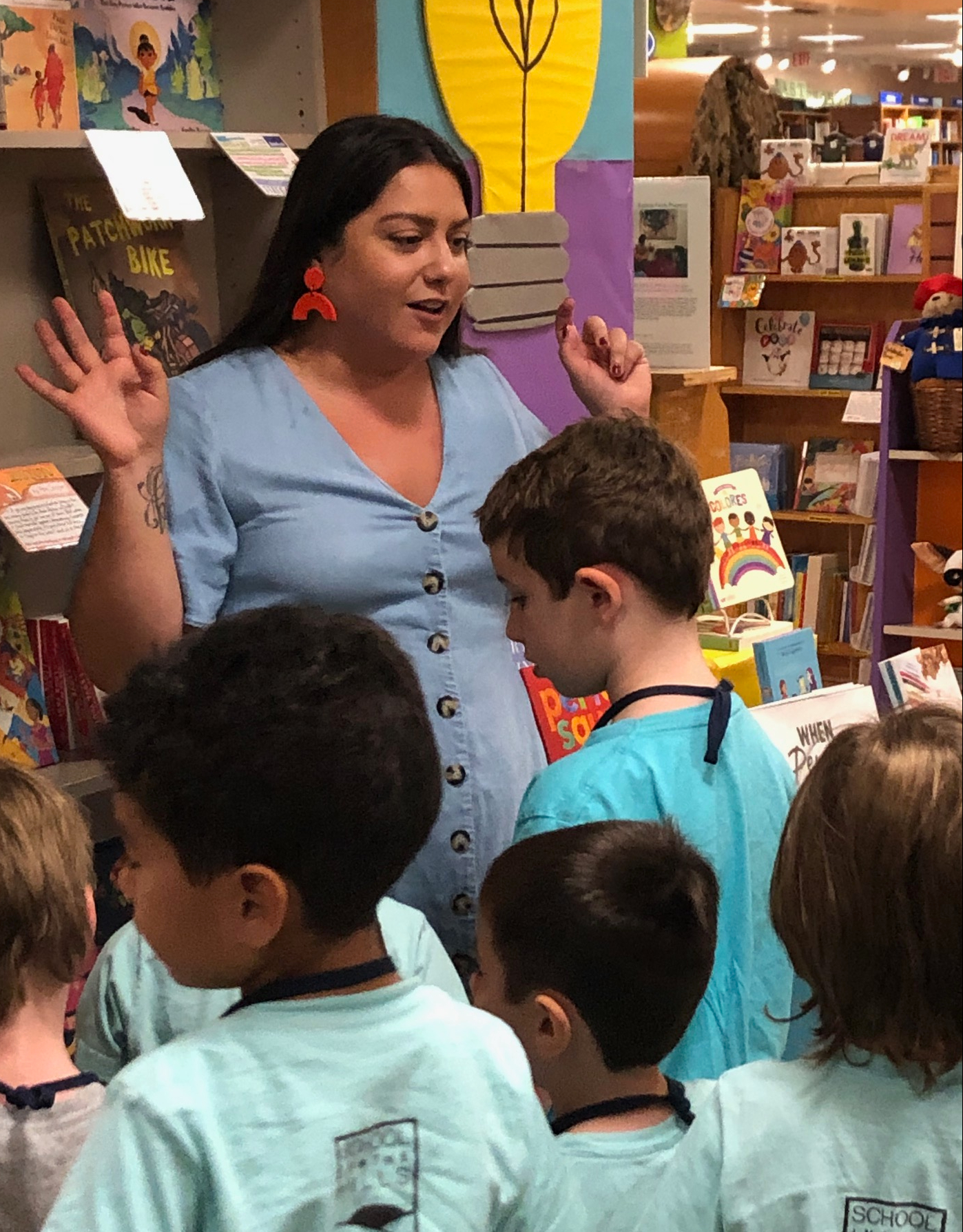 we needed to create some kind of structure. We came up with a $4.50 per head fee that we then give back in the form of $5 coupons for each child to use while they're onsite. We've had about 15 different schools participate in the new program in the last year, and with just one exception, the schools have chosen to let the kids use the coupons in the store to pick out something to take home that day (usually telling the parents to send extra money if they want). Since it's been about a year, I thought I'd check in with Eugenia Vela, who runs the program, to see how it's been going.

Overall, she said it's been a lot of fun. For the very young, she's added in activities like bookmark coloring, which has worked really well. For older kids, she experimented a bit with having kids make their own recommendation cards for display, but it proved a little harder to fit into the time frame. She did have one girl really get into writing about her passion for Harry Potter, but in general, "the middle grade kids love the booktalks and are ready to jump right into a tour and shopping immediately after."
The groups vary in size, but many of them are targeted around book clubs or other self-selected groups of avid readers. One middle school brings in a large group of kids who have successfully read all the Bluebonnet Reading List titles for pizza and booktalks. Another group of 21 girls from a little bit outside of Austin came in for a really memorable trip. The librarian reached out to us to say that the girls had "been fundraising and are working toward this one field trip for their first year of the book club at our school. The district is paying for the bus and the girls are paying for the trip with their fundraising money. I would like for this to be an amazing experience that they will always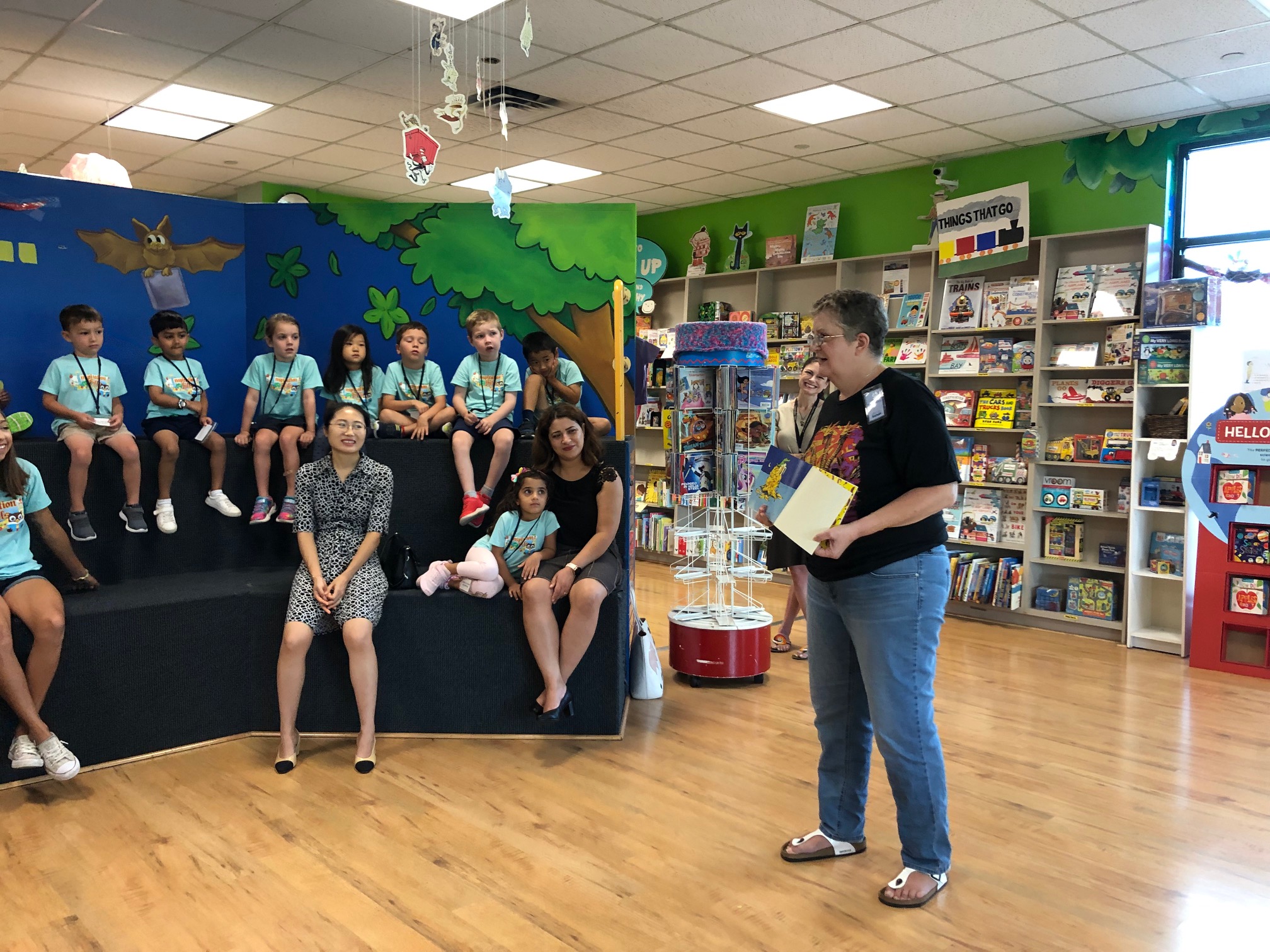 remember. Most of the girls have never had an opportunity like this in the past and every one of them dearly loves reading, socializing, and dreaming like middle school girls do."
Everyone who came that day got a copy of Becoming by Michelle Obama, a café gift card, and a BookPeople gift card. Eugenia did booktalks, a store tour, and she says it was one of her favorite days because the kids were just so excited to be there. All young women of color, they treasured the chance to "have really in depth conversations about their favorite authors like Angie Thomas, Nic Stone, and Jason Reynolds—and raved about how much they love seeing their favorite authors all interacting as friends on social media!"
Especially for the older groups, we've actually found that booktalking in pairs works the best. Not only does it lead to well rounded book selections, but it also leads to a looser dynamic—occasionally devolving into epic bookseller against bookseller debates over important issues like like pepperoni vs. cheese pizza or Batman vs. Superman. But really, it's all about enthusiasm. Kids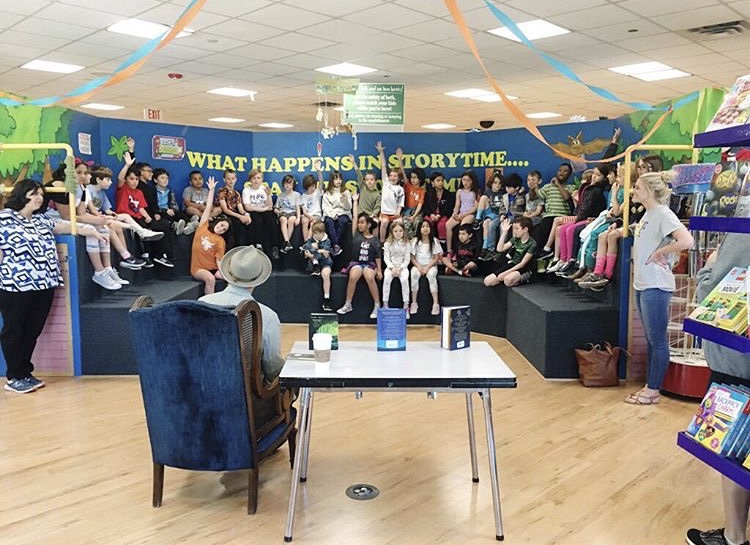 100% know when booksellers aren't fully sold on a book, so talking up books you really love is key. For middle graders, mid-length novels with clever hooks tend to work best. Recently, Pay Attention, Carter Jones by Gary Schmidt and The Camelot Code by Austin author Mari Mancusi have both hit the sweet spot, while for younger kids funny books never fail—and, of course, anything to do with butts. After a recent reading featuring Rot the Cutest in the World!, The Legend of Rock Paper Scissors, and The Book with No Pictures, all of which coincidentally mine the undeniable hilarity of the word "butt," one particular boy got up to demand we "read more about butts!" And really, who doesn't want more of that?
Unfortunately, while graphic novels should be ideal, Eugenia's been finding it difficult to find titles the kids haven't all read already. "Last time I was excited to talk about Real Friends because I had a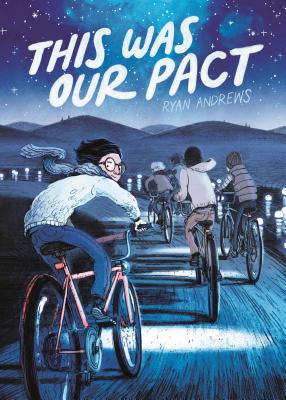 group of all boys and thought they might not have picked it up yet, but sure enough, as soon as I started talking, they started yelling 'We've read that already!' It's great to see how much they love the format, but it's so hard to find something they haven't read for themselves." (Both Eugenia and I loved the atmospheric recent release This Was Our Pact by Ryan Andrews, though, and we're thinking it might not have made the rounds in all the schools yet. Hopefully it'll make a terrific pick for fall tours. Also, if you haven't read it, definitely pick it up!)
It's always interesting to see how kids respond to the store tour. Sure, a few kids tend to peel off from the group when we hit the Dav Pilkey and Rick Riordan sections, but in general the kids love seeing all the options. During our three consecutive days of preschool field trips last week, it was actually the First Nonfiction section that grabbed their attention each day. True, when we asked the kids if anyone knows what nonfiction means, there were a lot of blank stares except for one kid who announced confidently "It's the truth!" But when they were told what it was and asked what they wanted to learn about, the answers were bold and forthcoming:
"science!"
"mushrooms!"
"the world!"
When they're all done picking out books, we pack them back onto their buses loaded up with stickers and bookmarks and good memories of what it's like to spend the day at a bookstore. Of course, the luckiest groups don't get right back on the bus. We do have Austin's own Amy's Ice Cream right around the corner after all, which might just make the perfect end to a perfect trip.